What a way to kick off a tour!
Interested in
?
Add as an interest to stay up to date on the latest news, video, and analysis from ABC News.
Beyoncé and husband Jay-Z kicked off their On the Run tour Wednesday night in Miami, and treated fans to a montage of their home videos.
As they sang "Forever Young," they flashed never-before-seen images from their 2008 wedding, including a moment when Jay-Z appears to be slipping a ring on his new wife's finger.
Solange Shares Happy Pictures of Her With Beyoncé Post Jay-Z Dispute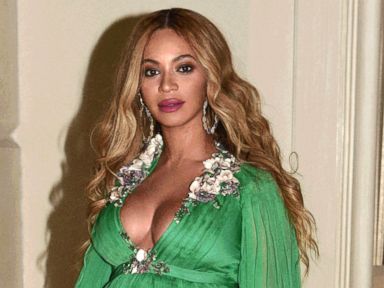 Beyoncé Posts About People Who Are 'Not a Good Influence'
Jay-Z and Blue Ivy Share Adorable Daddy-Daughter Moment
They also shared footage of their tattoo session, when they inked "IV" on their left ring fingers. Four is a special number for the couple, who were married on April 4. (Also, Jay-Z's birthday is Dec. 4, while Beyoncé's is Sept. 4.)
The On the Run Tour will last until Sept. 13, when they wrap with two performances in Paris.