— -- This week Jay Z released a new album on Tidal, TLC released its first album in 15 years (also said to be its final one), Calvin Harris switched up his sound on his latest guest-filled collection, indie artist Washed Out switched labels and got experimental, and duo Beach House compiled its B-sides and rare cuts.
Jay-Z's "4:44"
****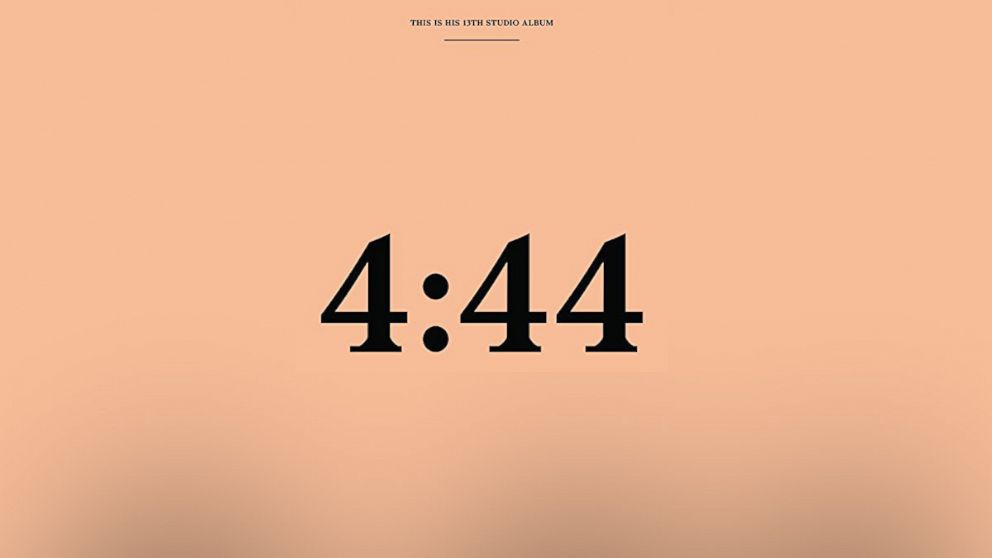 As predicted, Jay-Z dropped his album virtually as an exclusive for Tidal and Sprint users, although over the weekend a ten-track version became available as a free download for everyone else. "4:44" is exquisitely produced with some entrancing beats by No I.D. Jay's verses are delivered in a crisp, but low-fi kind of manner, as if he's spitting his words live in one take. In a time when "hip-hop" has been often hijacked by electro drum-machines and vocoder-assisted voices, this album feels like a breath of fresh air in comparison.
Immediately, people will compare this to Beyoncé's "Lemonade." Yes, he does essentially admit to cheating on her on several tracks throughout the record. On opener "Kill Jay Z," he says, "You almost went Eric Benet. / Let the baddest girl in the world get away." On "Family Feud," with Beyoncé singing in the background, he says, "I'll f--k up a good thing if you let me. / Leave me alone, Becky," which is of course an unmistakable callback to "Becky with the good hair" of "Lemonade" fame.
This isn't all a personal soap opera. "The Story of O.J." is a look at a society plagued by institutionalized racism. O.J. Simpson gets a title-nod simply due to the momentary line, "O.J. like, 'I'm not black, I'm O.J.,'" which is followed by a semi-skeptical and winking, "OK," from Jay-Z.
On "Smile," Jay's mother makes an appearance, "coming out of the shadows" after Jay-Z drops the lines, "Mama had four kids but she's a lesbian. / Had to pretend so long that she's a thespian. / Had to hide in the closet so she medicate. / Society's shame and the pain was too much to take." Jay-Z's support of his mother should be seen as an important move in progressing hip-hop socially, considering that there are still many homophobic pockets in the hip-hop community, even if things are much better than they were, say, 20 or 30 years ago.
"Marcy Me" is an ode to Jay-Z's beginnings, while "Bam" features Damien Marley singing alongside Jay over a beat that fuses reggae with some eastern elements. Even the trippy Frank Ocean collaboration, "Caught Their Eyes," kind of has a "neo-soul"-meets-reggae vibe.
This record, in its ten-track form isn't quite as versatile a statement as Beyoncé's "Lemonade," but it is just a really strong piece of work. Yes, it does slip from time to time. Jay-Z's talking in the third person on "Kill Jay Z" nearly zaps the album's momentum from the starting gate, almost seeming (perhaps accidentally) humorous. He does so, however because this is a very inward-looking set. A good portion of this record is him essentially saying to himself, "Look, you need to straighten up. You have a good family and you came very close to losing them." The title-track puts this all into perspective.
This is also a record which on a larger scale talks about what is like to go from being a drug-dealing hustler to a respected, highly successful, legitimate business man and all the hurdles one has to jump in order to make such a lateral move.
In its standard form, "4:44" can be a fascinating, alluring but all too brief piece of work.
Focus Tracks:
"The Story of O.J." You may find yourself wishing that he picked a less controversial celebrity to name-check than O.J., but if it hits you in the right way, this song will stop you in your tracks. Jay-Z essentially breaks down very simply that no matter what he does as a black man, certain people will only see him as black, first and foremost. It then morphs into an economics lesson about the importance of investing in real estate and other such items that increase exponentially in value. Overall, it is a haunting, truly effective track, anchored by Jay-Z's deadpan tone that sometimes borders on resigned sadness before he decides to strongly fight back. The morphed sample from Nina Simone's "Four Women" really sends it home. This is a reflection on race and success in modern-day America. It's an indictment, really of a society that should by now be treating everyone equally.
"Marcy Me" This is an old-school origin-story groove, fueled by a soulful beat. It definitely is one of Jay-Z's most shining moments on the record as he shouts out to his influences and all the Brooklyn streets that he explored as a youth.
"Smile" (Featuring Gloria Carter) This is a smooth jam backed by a Stevie Wonder sample. The section about and including his mother isn't all that there is to this track but as stated above, it is the clear focal point. It is however kind of disheartening that gospel singer Kim Burrell (who famously made some controversial statements about homosexuality that went viral last December) is then a featured vocalist a song later, on the album's title-track.
TLC's "TLC"
***
I'll be honest. It's sort of weird that TLC has chosen to make this album a self-titled effort. Sure, Left Eye has been dead a staggering 15 years now, but it just comes off as an odd move considering the group is no longer complete. In her absence, T-Boz and Chilli try their best to fill the void, and for the most part, they succeed even if she is still sorely missed. This album serves as the group's fifth and supposedly final offering, funded by a tremendously successful Kickstarter campaign.
Throughout the set, you have the swanky funk of "No Introduction," the acoustic-guitar ballad "Perfect Girls," the clinical electro-minded, "Haters," the sultry "Scandalous" and strangely commanding and sleek "Aye Mutha-----." On "Way Back," the two are joined by Snoop Dogg on a sunny, summery, retro groove.
This album is a decent reminder that T-Boz and Chilli still have power. It's sad that there wasn't a way for Left Eye to posthumously be included in some way. Most of her cutting-room scraps have already been repurposed. While this is a nice addition to the group's discography, it doesn't have quite the amount of draw as, say, 1994's "CrazySexyCool." There's nothing here that matches "Creep" or "Waterfalls" in coolness, although it does have a few moments that come close.
Again, it's nice that this album exists, but TLC as just T & C is missing a bit of the spark that the once trio used to possess. Still, for die-hard fans, "TLC" definitely has its moments.
Focus Tracks:
"Perfect Girls" By far, this anthem to accepting one's self is the strongest track on the album and a hit single waiting to happen. It demands repeat listens. Somehow, as it did on "Waterfalls" and "Unpretty," TLC once again proves skilled at delivering songs with messages without hitting the hammer too hard.
"It's Sunny" Fusing Earth, Wind & Fire's "September" with Bobby Hebb's "Sunny," TLC have helped make a new, single-worthy jam.
"American Gold" This slow-building, patriotic ballad has significant drive and momentum.
Calvin Harris' "Funk Wav Bounces Vol. 1"
**1/2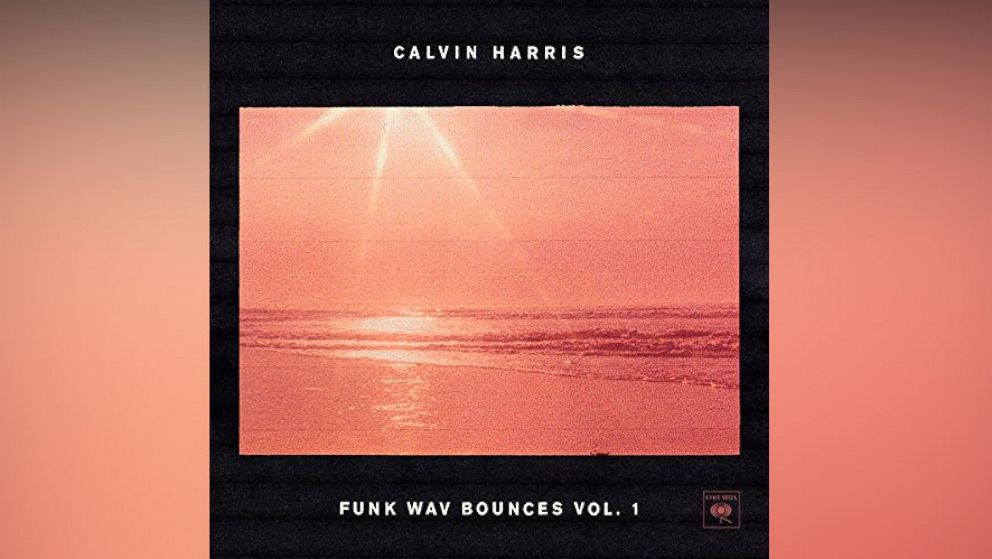 Calvin Harris' latest offering leaves me with severely mixed feelings. The producer and DJ ditches much of the dance sound that used to be his bread and butter and instead is playing with a retro, chilled electro R&B sound. The production on "Funk Wav Bounces Vol. 1" is quite amazing. Harris structures some really smooth grooves quite well. As an instrumental offering this album would be much better received. It is his choice of guest-vocalists that bring this record way down.
Many of the guests are vocoder-assisted rappers like Future, Travis Scott, Migos and more. The harsh digitization that sometimes occurs with this kind of approach profoundly clashes with the lush atmosphere Harris has set up throughout the course of the record. Of course, sometimes these rappers are balanced out by other guests. When Migos almost ruin opener, "Slide," Frank Ocean is there to save it with his smoothness. In turn, Khalid saves "Rollin'" from Future.
Even Nicki Minaj jumps into the vocoder game with disappointing results on "Skirt on Me," which with a cleaner vocal turn would have had a great reggae drive that now seems tainted in its current form. The track has an appealing Caribbean vibe that comes off a bit muted by the electronic effects.
Thankfully this album also has "Feels" which featured the surprising combination of Pharrell Williams, Katy Perry and Big Sean. Snoop Dogg, John Legend and Takeoff also collaborate really well with each other on "Holiday."
This album is definitely uneven. It does its best when the guests approach Harris' well-crafted grooves with the same love of retro-funk. The robotic sound just doesn't fit and often just sounds out of place. Considering at its peak, this album recalls the retro-sleekness of R&B and dance music from the eighties and nineties, it deserves the same approach vocally. Experimenting with "trap" sounds essentially does this album a bit of disservice. There's a disconnection.
Once again, Calvin Harris has created an album where you are likely to miss the days when he used to have a strong sense of humor and handled the vocals on his own tracks. If you haven't re-listened to 2007's "I Created Disco" again lately, it still sounds remarkably fresh and much more exciting than the missteps heard on "Funk Wav Bounces Vol. 1." This just seems like Harris is allowing something excellent to get needlessly wasted.
Focus Tracks:
"Feels" (Featuring Pharrell Williams, Katy Perry and Big Sean) This is easily the most successful track on the record, mostly due to Pharrell's fun vocal take. Never mind the fact that Perry sounds like she's trying to do a vocal imitation of Gwen Stefani, she is still a welcome presence. Big Sean also is able to make the most of his verse.
"Holiday" (Featuring Snoop Dogg, John Legend and Takeoff) If more of the record were like "Feels" and "Holiday," it would be the party album of the summer. At least there these spare moments to show us what could have been.
"Slide" (Featuring Frank Ocean and Migos) I'm not a fan of Migos' work here but Frank Ocean really brings everything he can to this track, making it a clear highlight.
Washed Out's "Mister Mellow."
****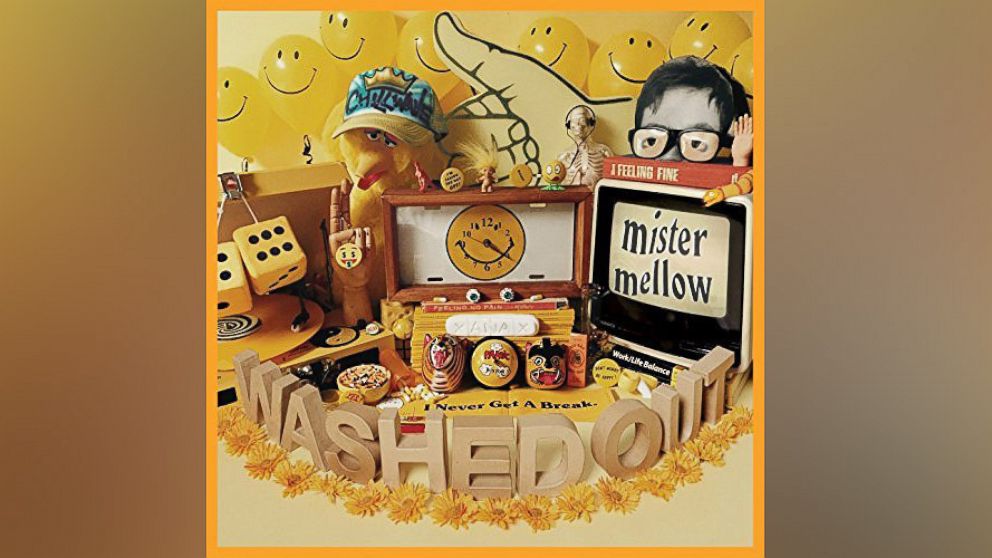 Admittedly, Ernest Greene's latest album under his Washed Out moniker is quite odd. If you are unfamiliar with Washed Out, perhaps you know "Feel it All Around," which is used as the theme to the IFC show, "Portlandia."
Greene has switched labels, making the unusual jump from indie-rock mainstay Sub Pop to Peanut Butter Wolf's Stones Throw. In truth, "Mister Mellow" as a record fits more in the Stones Throw world than the Sub Pop one. It's a trippy twelve-track offering that clocks in at just under thirty minutes and it is much more warped and experimental in scope than Greene's other Washed Out releases. To make things even weirder, it is paired with a DVD with videos for every track, making it a bizarre, sometimes visually disturbing art project. You have to give Greene credit. This is a powerfully dynamic experiment and even when he is just tinkering with sound, it remains a compelling piece of work from end to end.
Occasionally throughout the set, he stumbles upon fully-formed grooves, giving the album an overall cohesiveness. On the chilled, introspective bossa nova, "Floating By" he really hits his stride. The same could be said for the bouncy, upbeat, "Hard to Say Goodbye."
Given the abbreviated length, some of these tracks are mere interludes. "Time Off," "Zonked" and "Down and Out" all barely clock over more than a minute apiece but serve as clear bridges on the record. These tracks are places to experiment with backwards sounds and manipulated voices. "Easy Does It" is a mere fifty-three seconds, whereas the opening "Title Card" is only thirty seconds. It sometimes feels like Greene may have set this project up with a film idea in mind first.
"Mister Mellow" probably won't be a likely candidate for any crossover pop singles, but it has an enviable sense of artiness. With this album, Greene wanted to push himself in a decidedly different direction and it worked. I wish it was at least ten or fifteen minutes longer, but it still does the trick.
Focus Tracks:
"Floating By" Wow. This is everything this album is at the peak of its powers and like "Feel it All Around," it also will be a cool, ear-catching track to play at parties. It stands out on the set because it has the balance of both worlds. It is accessible and yet it also showcases the oddball experimentation as well.
"Burn Out Blues" Somehow you get the idea that Greene has been listening to a lot of old J-Dilla and Madlib records. That sound definitely has to have helped inform this track.
"Million Miles Away" The ending of the record seems to almost evaporate in a "chill-wave" haze. This track is appealingly dreamy.
Beach House's "B-Sides and Rarities"
****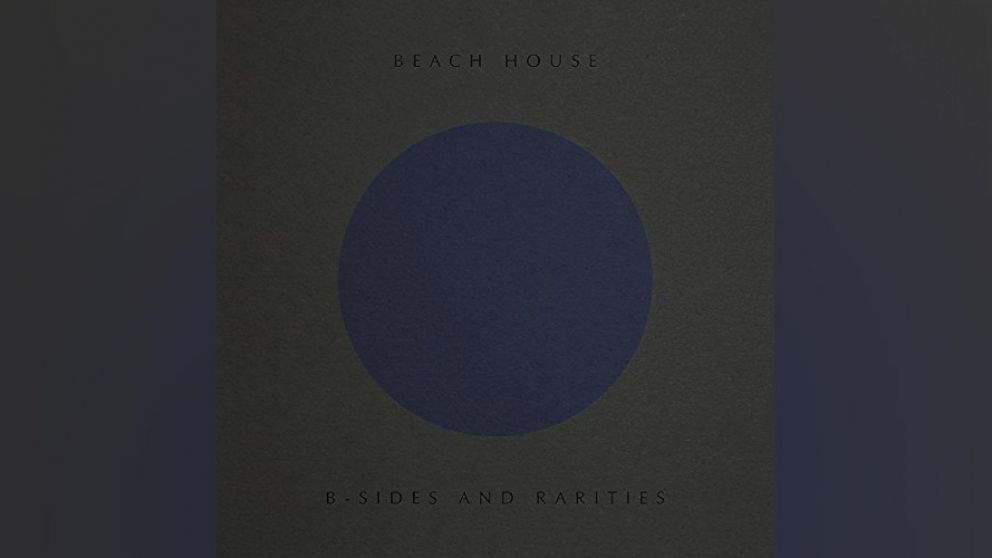 Unless you know, it's actually hard to tell just by listening that Beach House's "B-Sides and Rarities" is a collection of spare parts and I suppose that's the best compliment you can give a b-sides collection. Sure, there some remixes and alternate versions, particularly surrounding 2010's standout "Teen Dream," but listening to this record, regardless of the dates attached to each of these tracks, it is remarkable how cohesive a set it presents. Maybe that is a testament to the standing power of the unique sound that Victoria Legrand and Alex Scally have spent the last twelve years honing, or maybe it is just a lucky accident. This isn't a collection of would-be flops that were omitted from earlier releases for obvious reasons. It's a solid offering.
"Chariot" is a fitting opener and a fitting single that sounds like it might have fit well on either of the band's 2015 releases, "Depression Cherry" or "Thank Your Lucky Stars." (Of course, the drums weren't laid down until 2016.) It also doesn't sound like it comes from a radically different place than the next track, "Baby," which was recorded in 2009.
"Equal Mind" from the "Bloom" era shouldn't have been left behind, either, with its hushed but still sunny vibe.
Singles get remixed and re-recorded here and some of these versions come from the duo's iTunes Session. The rendition of "Norway" which was originally from "Teen Dream" has a semi-fractured darkness to it that brings a new hue to the composition.
If you are a Beach House fan, old or new, this isn't necessarily its best offering but it still shows unquestionable strength and confidence that the duo has developed over its tenure. Everything wallows in a lush atmosphere. Sometimes there are some soft organs and sometimes there is a hint of fuzzy guitar, but for the most parts, these tracks offer the kind of haunted lullabies you have grown to expect if you are familiar with its previous work.
Focus Tracks:
"Chariot" An organ-led dream-pop number, this is the kind of track that has made Beach House clear favorites when it comes to music licensing and placement. Legrand's voice sounds particularly clear here.
"Play the Game" Left over from 2008, this track is sparse in its approach and yet it still maintains a lush, buzzing quality.
"I Do Not Care for the Winter Sun" This left-over from 2010 has a vintage, almost Broadway-ready quality. It feels like it could have been written any time within the last ninety years or so in spite of its modern arrangement. It was apparently originally intended to be a holiday song.
Next week: New music from Haim and more.
Missed last week's? Get the latest from Imagine Dragons, DJ Khaled, 311, Prince and more.