Finally, a bit of good news for John Travolta and Kelly Preston.
The actor and his wife are expecting a baby, the couple announced on their Web site Tuesday.
"It's impossible to keep a secret," they wrote, "especially one as wonderful as this."
The news comes just over a year after the death of their son, 16-year-old Jett, who died after suffering a seizure in the Bahamas on Jan. 2, 2009. The couple also has a 10-year-old daughter, Ella.
The online statement continued: "We want to be the first to share this great news with everyone that we are expecting a new addition to our family," and was signed "Love, John, Kelly and Ella."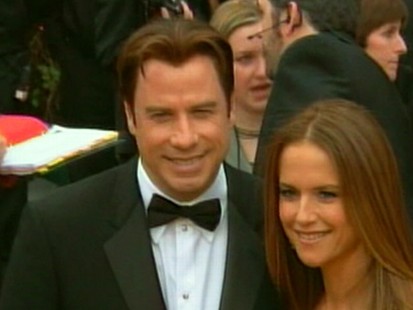 The announcement did not reveal a due-date for the baby, although Star magazine is reporting in its issue that hits newstands Wednesday that Preston, 47, is about three months pregnant.
Last Thursday two dogs belonging to the actor were killed on the tarmac of Bangor International Airport in Maine in what airport and city officials describe as an unfortunate accident.
The Associated Press contributed to this report.