— -- Justin Timberlake and Jessica Biel are expecting their first baby, the singer made clear today -- his 34th birthday.
"Thank you EVERYONE for the Bday wishes! This year, I'm getting the GREATEST GIFT EVER. CAN'T WAIT. #BoyOrGirl #YouNeverKnow #WeDontEvenKnow #WeAreTakingBets," he posted on Instagram.
Timberlake and Biel, 32, who have been together since 2007, were married on October 19, 2012 in Italy.
The former NSYNC' star actually serenaded his bride as she walked down the aisle on her special day.
Read: Details From Justin Timberlake, Jessica Biel Wedding Revealed
"I figured if there was something I was going to be able to offer, it would be to sing her down the aisle," Timberlake told Hello. "Grown men were weeping."
Biel told "Good Morning America" back in 2012 that taking on the role of a mom in "Playing for Keeps" definitely made her think about having a child one day.
"Yeah sure, especially because the kid Noah that played my son is literally the coolest kid I've ever met," she said, adding that the best part of being married to Timberlake was, "it feels like nothing's changed, yet everything has changed. It's kind of that intangible thing. But I guess the idea of having sort of a partner in crime and I guess the word 'husband.' is pretty amazing."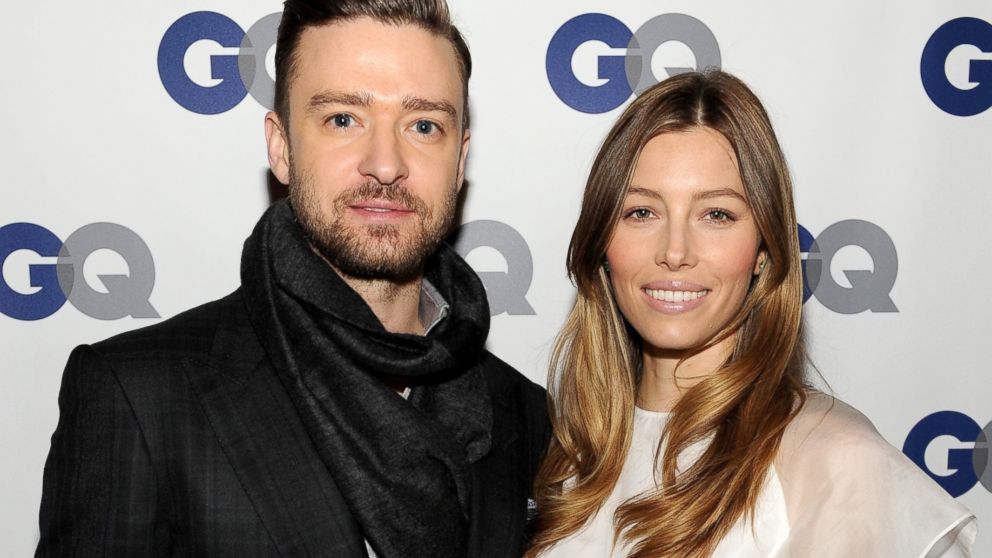 The couple just celebrated their two-year anniversary earlier this month by vacationing in New Zealand.
Timberlake posted a picture of him and his bride to Instagram two weeks ago with the caption, "'Life moves pretty fast. If you don't stop and look around once in a while, you could miss it.' --Ferris."
This will be the first child for both the "20/20 Experience" singer and the "7th Heaven" actress.