— -- Khloe Kardashian was on "Jimmy Kimmel Live" Thursday night and continued to spill details of her pregnancy, including who is giving her the worst advice and where she'll have the baby.
Kardashian, 33, who's expecting her first child with boyfriend Tristan Thompson, said the duo initially kept her pregnancy a secret for weeks, even from her famous family.
"[Tristan] was out of the country [playing basketball] and we wanted to tell everyone together," she told Kimmel.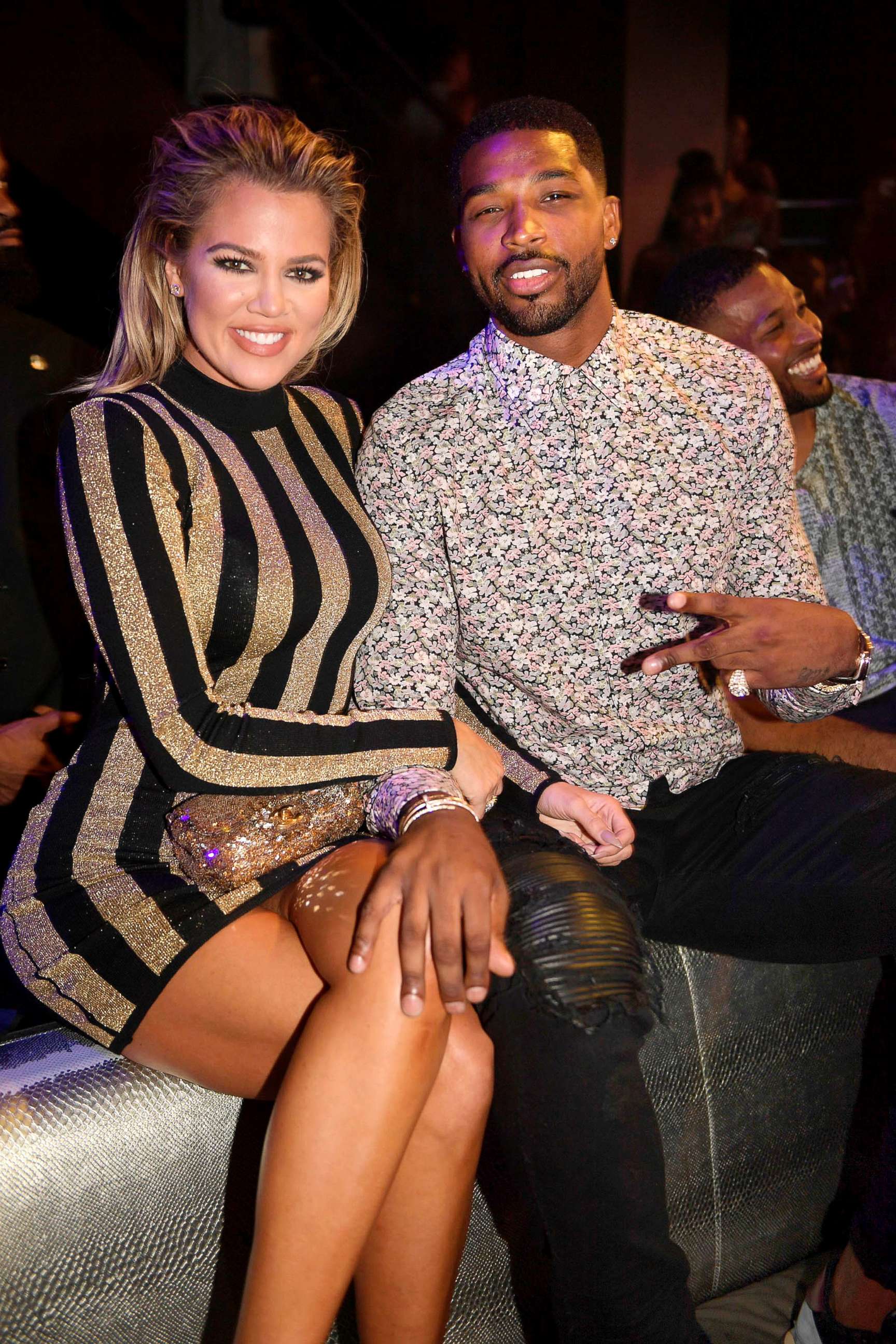 But after telling her mother Kris, and sisters Kim and Kourtney, the reality star said she started getting a lot of "unwanted" advice.
"I don't know if it's the worst, but Kourtney gives a lot of advice," she admitted. "I think it's so sweet, but I don't want to do some of that stuff. Like [she says], 'You can never have a plastic toy ever!' ... like let me experience things, it's either her way or no way."
In fact, Kardashian says she and Kourtney have been fighting a lot lately.
"She got pissed because I wanted to put a TV in the nursery ... I'm the worst person for ever wanting a TV," she said. "She thinks she's like better than I because she doesn't watch as much TV."
Kardashians added that she'll have the baby in Cleveland, where Thompson plays for the Cavaliers.
Kimmel then asked the obvious question: what will the couple do if he has a game the night she goes into labor.
"I kind of assumed that was just known [that he would be there]," she responded. "Hell no! He has to be there!"
The interview on Kimmel comes hours after she spoke to Ellen DeGeneres and revealed what she'll name the baby if it's a boy.
"I think if it's a boy I'll go with Junior," she said. "Tristan Jr. And then for a girl I don't even know where to begin." She added that the name would likely start with the letter K or the letter T, for Thompson.
And is marriage on the horizon for her again?
"I hope so," Kardashian said. "We talk about it for sure, but we're both just happy where we are."