Lindsay Lohan confirmed late Friday night on her Twitter page that she failed a court-ordered drug test.
"Regrettably, I did in fact fail my most recent drug test and if I am asked, I am prepared to appear before Judge Fox next week as a result.
"I am so thankful for the support of my fans, loved ones and immediate family, who understand that i am trying hard," she tweeted. "but also that I am a work in progress, just as anyone else. I am keeping my faith, and I am hopeful....Thank you all!!!"
TMZ.com reported that the 24-year-old actress had failed a court mandated drug test and tested positive for cocaine. Lohan initially refuted that report to Usmagazine.com.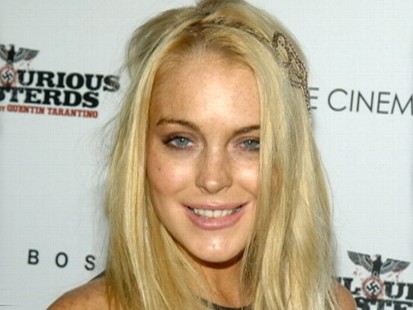 "I'm fine," she said, offering her own interpretation of TMZ: "They're all nuts."
Lohan left a rehab program at UCLA Medical Center on Aug. 24 after 23 days of treatment. Earlier in August, she was released from jail after serving just 13 days of a 90 day sentence for violating her probation stemming from a 2007 DUI case.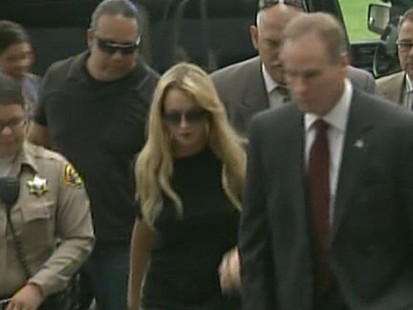 At a hearing last month, Beverly Hills judge Elden Fox ordered Lohan to go to weekly psychotherapy and behavioral therapy sessions, in addition to 12-step dependency program meetings and mandatory drug tests. Fox said if Lohan was found to be in violation of the terms of her probation, she could go to jail again for 30 days.
The failed drug test is the latest problem to plague Lohan. Last month, a papparzzo claimed he saw her hit a baby's stroller with her Maserati and drive away. No charges were filed relating to the alleged incident.
Even before she hit the bottom of the barrel, Lindsay Lohan was apparently plotting a way to crawl back to the top.
In an interview with Vanity Fair magazine, done prior to her latest jail and rehab stint, Lohan said she wants A-list status in Hollywood again, by any means necessary.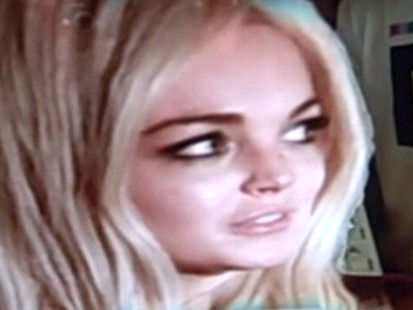 "I want my career back," she said. "I want the respect that I had when I was doing great movies. And if that takes not going out to a club at night, then so be it. It's not fun anyway.
"I don't care what anyone says. I know that I'm a damn good actress," she continued. "And I know that in my past I was young and irresponsible, but that's what growing up is. You learn from your mistakes."
Lindsay Lohan Fails Drug Test
Lohan appeared on Vanity Fair's cover and in the magazine, lounging on the beach, evoking old Hollywood glamour. Her problems, however, are firmly in the camp of today's tabloid-prone celebrities.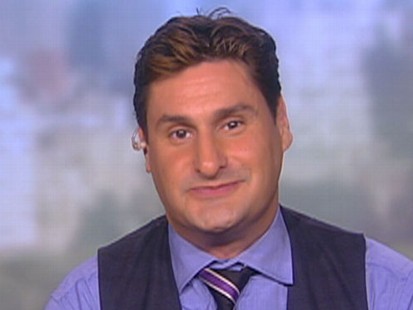 A
probation report
released in July revealed that Lohan has prescriptions for the antidepressants Zoloft and Trazodone; Adderall, a stimulant used to control attention-deficit hyperactivity disorder; the acid reflux medicine Nexium and the powerful painkiller Dilaudid.
"I've never abused prescription drugs," Lohan said.
"I never have, never in my life," she continued. "I have no desire to. That's not who I am. I've admitted to the things that I've done -- to, you know, dabbling in certain things and trying things 'cause I was young and curious and thought it was like, OK, 'cause other people were doing it and other people put it in front of me. And I see what happened in my life because of it."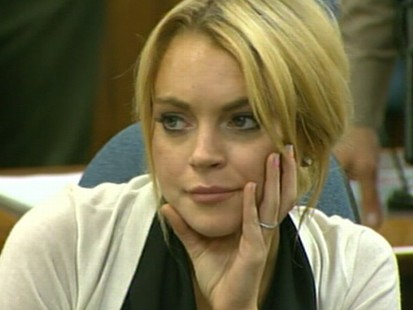 Lohan also insisted that despite multiple DUI arrests and rehab stays, she's not an alcoholic.
"If I were the alcoholic everyone says I am, then putting a [SCRAM] bracelet on [to measure alcohol in one's perspiration] would have ended me up in detox, in the emergency room, because I would have had to come down from all the things that people say I'm taking and my father says I'm taking -- so that says something, because I was fine," she explained.
Meanwhile, Lohan's career continues to chug along. Her latest film, Robert Rodriguez's "Machete," opened Sept. 3.
Next up for the "Mean Girls" and "Georgia Rules" star: filming the biopic "Inferno: A Linda Lovelace Story," in which she plays porn star Linda Lovelace.
Besides acting, she has her 6126 clothing line to keep her busy, as well as her budding music career; shortly before heading to jail, a previously unheard song of hers leaked, aptly titled "Too Young to Die."