— -- Are some Marvel artists part of the "Beyhive"?
It sure seems that way. One of the covers of Marvel's new comic series, "America," features Beyonce's now iconic top hat and style.
"America" centers on America Chavez, a Latina LGBTQ teen. She wears a hat and necklace similar to the black hat and silver necklace Beyonce donned in last year's "Formation" music video.
Chavez's hat, however, is white and blue and outfitted with stars similar to the American flag.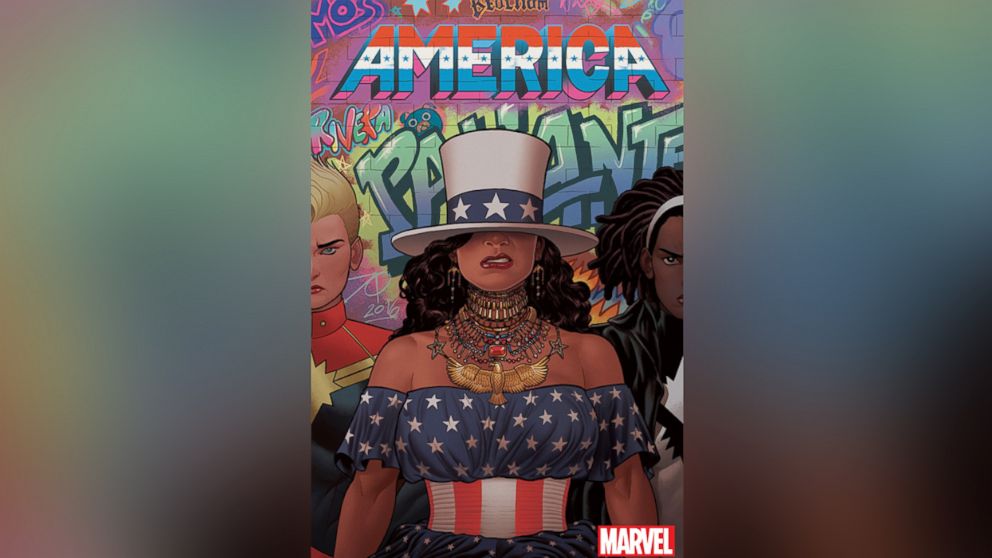 Captain Marvel and Monica Rambeau are also featured on the cover, which was created by Marvel artist Joe Quinones.
Marvel's new character, Chavez, was first introduced in 2011 in "Vengeance." Thanks to young adult writer Gabby Rivera, Chavez is getting her own comic book series that will follow her as she tries to balance saving the earth from alien invaders and maintaining a personal and professional life. The series will launch in March, according to a Marvel rep.