— -- Mayim Bialik, star of "The Big Bang Theory," has released a new book for teenage girls titled, "Girling Up: How to be Strong, Smart and Spectacular."
The Emmy-nominated actress, who has a Ph.D from UCLA, said she wrote the book from a scientific perspective as well as from her own experiences.
"I was a late bloomer," Bialik said this morning on "GMA." "There were a lot of lessons to be learned from being a late bloomer, but I also wanted to write this book for all kinds of girls and the target age is between 10 and 18...I am told a lot of people wish they had this book when they were younger."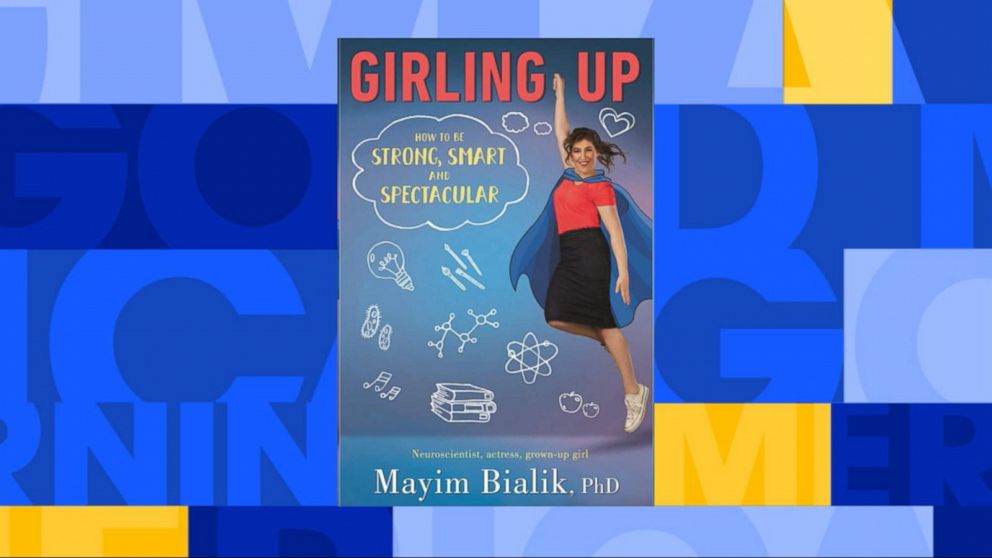 Biali said the advice she gives in her book could also apply to her two sons.
"There's absolutely things about making an impact in the world, making choices that are smart and things about dating and the loss of courtship...those are things that I do talk to my boys about as well but obviously because I'm a female, this is sort of my experience and there's a lot of my life in it," she said. "For girls, there's a lot to learn about that's inside emotionally...so it deserves special attention, I think."
Bialik, who has won awards for her role as Amy on "The Big Bang Theory," said she appreciates how the show has enabled her and the cast to make "being a nerd cool."
"I've always thought being a nerd is cool because I had no choice," she laughed. "But honestly, I credit our writers and our producers...I know plenty of people like all of these characters and so for me, it's gratifying to be able to play a scientist and also a female scientist who is exactly how she wants to be and who has a successful relationship...it took five years for them to kiss, but still."
"Girling Up" is available nationwide today.