It's splitting season in Hollywood. Stars' breakups and divorces seem to be heating up as temperatures get warmer.
Currently holding the title for the nastiest battle of them all: Mel Gibson vs. Oksana Grigorieva.
Gibson, 54, and Grigorieva, 40, split up in April after dating for more than a year. Last week, she filed a restraining order against him, claiming that he hit her at his Malibu home in January while arguing in front of their now 8-month-old daughter, Lucia. Sources close to the Russian-born singer claim that Gibson punched her in the face and broke her teeth.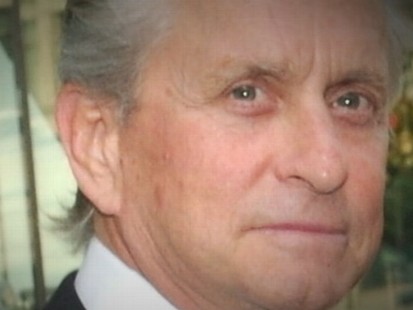 But one day after Grigorieva made her case, Gibson followed up with his own restraining order. A judge upheld their recent custody agreement, which gives him overnight and unrestricted visitation rights.
"Oksana's deceitful conduct in trying to terminate Mel's access to his daughter continues," Gibson's lawyer, Stephen Kolodny, told TMZ.com Monday. "Making sensational allegations is not the way to resolve this."
Meanwhile, elsewhere in the realm of mangled celebrity marriages, former Victoria's Secret model Stephanie Seymour is in hot water after missing court-mandated drug tests in her divorce from polo player Peter Brant. Seymour, 40, got a scolding from a Connecticut judge for missing a test in March. (Her excuse: she was vacationing with two of her kids in St. Barts.) Now, according to The New York Post, Brant's lawyers want the judge to order Seymour not to drink, claiming she "has a proclivity for combining alcohol with various prescription drugs."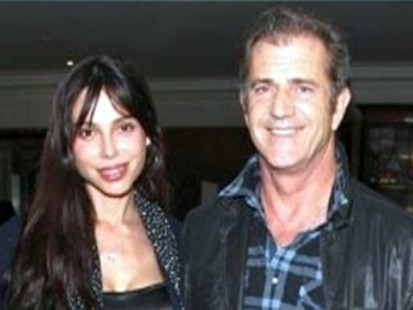 And
Michael Douglas
' ex-wife, Diandra Douglas, reportedly has her eye on the potentially hefty payday he could get from his upcoming movie. According to the Post, earlier this month, Diandra Douglas filed court papers in New York claiming she's entitled to 50 percent of her ex's upfront salary and royalties from "Wall Street: Money Never Sleeps."
She is believed to have banked $45 million from their 2000 divorce, which, according to her lawyers, stipulates that she gets half of any money Michael Douglas earns from films he made during their 20-year-long marriage. They claim that includes any spinoffs of past movies, and they argue that "Money Never Sleeps" qualifies, since it's based on 1987's "Wall Street."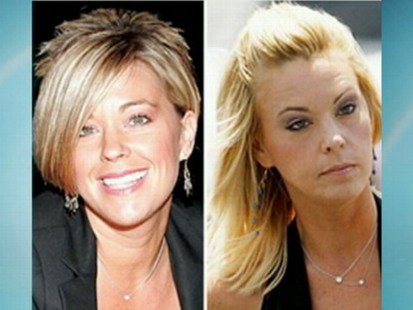 His lawyer, Marilyn Chinitz, told a Manhattan Supreme Court justice that Diandra Douglas is in the wrong, since "Wall Street" and "Wall Street: Money Never Sleeps" are "not the same thing." Furthermore, 10 years after their divorce, Michael Douglas wants to be done with her.
"He doesn't want her to be an albatross around his neck forever," Chinitz told the judge.
Of course, these three couples aren't the only ones who've dealt with relationship woes. Below, check out 10 other noteworthy divorces and the salvos that make them infamous.
1. Jon Gosselin vs. Kate Gosselin
Only recently do the Gosselins seem to have declared detente -- relatively, anyway. After the couple, made famous (and then infamous) by TLC's "Jon & Kate Plus 8," split up in 2009, she cried about the mess their family had become, and he accused her of exploiting their kids. When she signed on to "Dancing With the Stars," his lawyer called Kate "an absentee mom;" her lawyer shot back, "he's out of the limelight, while 23 million people are watching Kate on 'Dancing with the Stars.'"
Kate Gosselin's since moved on to new shows: "Kate Plus 8" and "Twist of Kate." Jon Gosselin, meanwhile, has held back from bashing her directly, instead insinuating that he could dance circles around her if he were to compete on "DWTS."
2. Charlie Sheen vs. Denise Richards
Charlie Sheen and Denise Richards' years-long back-and-forth made their divorce the subject of countless tabloid headlines, but the faux pas that took the cake came in June 2008, when Richards released a three-year-old, expletive-laced voice message from Sheen. The highlight: a curse-filled rant from Sheen calling his ex-wife -- and the mother of their two daughters Sam, 5, and Lola, 4 -- a "f**king c**t" and a "f**king n****r." Sheen, star of "Two and a Half Men," followed up by releasing an apology for what he called his "choice of words."
3. Christie Brinkley vs. Peter Cook
It's bad enough finding out about a husband's affair. Having to hear all the gory details divulged in court -- that can be nauseating, especially in the case of Christie Brinkley and Peter Cook. Their July 2008 divorce proceedings featured a torrent of torrid tales, including Cook's tearful admission that he enjoyed oral sex with his then-18-year-old assistant Diana Bianchi and his fondness for masturbating via webcam. No wonder Brinkley told Ladies' Home Journal "I would never get married again" in July 2009. "With what I know, I don't see why anyone would get married," she added.
4. Dina Lohan vs. Michael Lohan
For a while, it seemed the bulk of Dina and Michael Lohan's bickering concerned the fate of their most famous daughter, Lindsay, which might be expected from divorced parents new to Hollywood. But in July 2008 (apparently the summer of '08 slayed celebrity couples), a wild card entered the game: Michael Lohan learned of a love child he never new existed, a teenage half-sister of Lindsay and her three siblings that he fathered while separated from Dina. He even took a DNA test to confirm he was the girl's dad. Dina's response? She told Hollyscoop.com "I feel bad for the little girl."
5. Madonna vs. Guy Ritchie
After trying to cover up their divorce for weeks, once Madonna and Guy Ritchie went public with the news in October 2008, the mud-slinging started in earnest. She took a swipe at him at a sold-out concert in Boston, introducing the song "Miles Away, " which was inspired by her relationship with Ritchie, by quipping, "This song is for the emotionally retarded. Maybe you know some people who fall into that category. God knows I do." Ritchie fought back via an interview with Esquire magazine, calling Madonna "retarded" while admitting he still loves her.
6. Heather Mills vs. Paul McCartney
To vent after his volatile divorce from Heather Mills, which ended with him writing her a check for $48.7 million, Paul McCartney took to the medium he knows best. In November 2008, he released the scathing song "Nothing Too Much, Just Out of Sight," featuring the rants, "The last thing you do was to try and betray me/ In new morning light/ I'll never forget it/ And that's just outta sight," and "And you have money/ And no manners." Ouch.
7. Britney Spears vs. Kevin Federline
Though their divorce proceedings went (relatively) smoothly, Britney Spears' custody battle with Kevin Federline over the custody of their sons, Sean Preston and Jayden James, was a train wreck. The breakdown heard 'round the world happened in January 2008, when she refused to turn the boys over to Federline at the scheduled pick up time and hid with them in her home for more than four hours, until police forcibly removed her and checked her into Cedars-Sinai Medical Center.
8. Kim Basinger vs. Alec Baldwin
Like Spears and Federline, Kim Basinger and Alec Baldwin's divorce drama paled in comparison to the fireworks set off during the custody battle over their daughter, Ireland. In the sixth year of the drawn-out fight, Baldwin called the then 11-year-old Ireland for a court-approved chat, but got her voicemail. He wasn't happy. "You are a rude, thoughtless little pig," Baldwin said in the message leaked on TMZ.com in April 2007. "You have humiliated me for the last time." Baldwin apologized in statement but alleged that Basinger leaked the tape. She refuted his claim, and Baldwin temporarily lost visitation rights.
9. Whitney Houston vs. Bobby Brown
Only recently did Whitney Houston divulge the disturbing details about her divorce from Bobby Brown. "He spit on me," Houston told Oprah Winfrey in September, recounting one of her worst fights with Brown. "He spit on me. He actually spit on me. And my daughter was coming down the stairs and she saw that." Houston's response? "I took the phone and I hit him over the head with it," she told Winfrey.
10. Tricia Walsh (aka the YouTube wife) vs. Paul Smith
Her name may not be as well known as the others on this list, but her salvo is the stuff of Internet legend. British actress Tricia Walsh eviscerated her ex-husband, theater mogul Paul Smith, in a 2008 YouTube video that listed her long list of grievances. Among them -- that Smith blamed high blood pressure for his refusal to have sex, even though he kept a stash of Viagra and pornography in their home.
The video initially landed Walsh in hot water -- a New York divorce judge ruled she carried out a campaign of harassment against Smith by releasing the video while their divorce proceedings were ongoing, ordered her to leave the couple's tony apartment and cut the value of her settlement. But Walsh bounced back in 2009 with another viral video, "Arm Candy," which she plans to develop into a musical.