If Nancy Drew, amateur sleuth, were a real person, she would be 98 today.
On April 28, 1930, the 18-year-old girl detective who lives with her attorney father and housekeeper in River Heights, USA, made her debut -- and she has been thrilling readers ever since.
To mark the occasion, original Drew publisher Grosset & Dunlap is releasing an 80th anniversary edition of the first book, "The Secret of the Old Clock." The book will be a reprinting of the 1959 edition, which made slight editorial changes to the 1930 edition to remove racial stereotypes.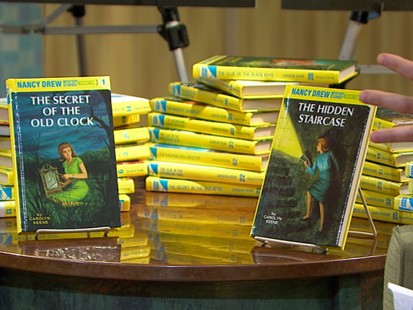 Not only does Nancy solve the toughest crimes in River Heights, but her witty ways have also inspired some of today's most groundbreaking and important women.
A recent USA Today article on the female sleuth said that she was an influence on "all three women who have served on the Supreme Court including Sandra Day O'Connor, Ruth Bader Ginsberg and Sonia Sotomayor."