Pop stars, rock royalty, leading ladies, First Ladies and models -- we present the style-setters who have caught our eye throughout 2009, in no particular order, with their consistently impressive sartorial choices.
From Alexa Chung's Brit-girl-abroad quirky sense of style and Michelle Obama's lauded ensembles to Kate Moss' always on-the-money look and Lady Gaga's bravely out-there get-ups, here's our pick of the year's most head-turning dressers.
CLICK HERE to see British Vogue's Slideshow of the Best Dressed of 2009 at Vogue.com.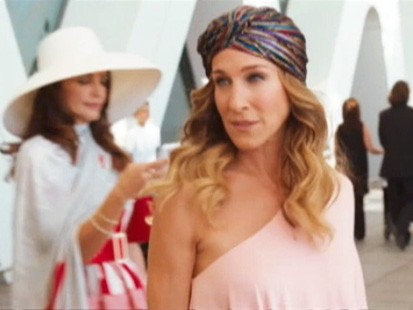 1. ALEXA CHUNG
Alexa was exported to New York to present the "It's On With Alexa Chung" show for MTV. While there, she won over the US style pundits with her quirky style and kept us on side by staying true to the formula that won her our approval in the first place.
2. AUDREY TAUTOU
Having played the most important woman in fashion history, Audrey Tautou's armory of red carpet looks for the promotion of "Coco Before Chanel" was bound to be Chanel-heavy and very impressing indeed. It was.
3. SARAH JESSICA PARKER