— -- Well, the big night is finally here! The 2017 Oscars have begun, and your host for the evening Jimmy Kimmel has taken the stage.
In his opening monologue, the late-night host did not hold back, poking fun at President Donald Trump, close friend and pretend-enemy Matt Damon, and even Denzel Washington.
Kimmel immediately addressed the elephant in the room, noting that many people had told him to address the schism in the country. "I can't do that," he said.
"There's only one 'Braveheart' in the room," he said of Oscar-winner Mel Gibson, who is nominated again this year for his new film "Hacksaw Ridge." "And he's not going to unite us either," he added as the crowd laughed.
Kimmel got more serious when he said that if everyone watching right now "took a moment to reach out to one person you disagree with and have a positive, considerate conversation ... we could really make America great again."
But just as quick, the host's jokes began rolling again. Kimmel feigned as if he wanted to bury the hatchet with Matt Damon before making fun of the actor's choice to pass up starring in "Manchester by the Sea" only to star in a "Chinese ponytail movie instead and that movie went on to lose $80 million. Smooth move dumba---."
"When I first met Matt, I was the fat one," he also joked.
Kimmel's first crack on Trump was thanking him because, "remember when last year the Oscars were considered racist?"
After picking on Oscar nominee Denzel Washington for directing himself in the film "Fences," he teased French actress and nominee Isabelle Huppert.
"We didn't see 'Elle,' but we absolutely loved it," he said. "I'm glad Homeland Security let you in tonight," he added, a joke apparently about Trump's order restricting entry into the U.S. of people from seven Muslim-majority countries which has been put on hold by the courts.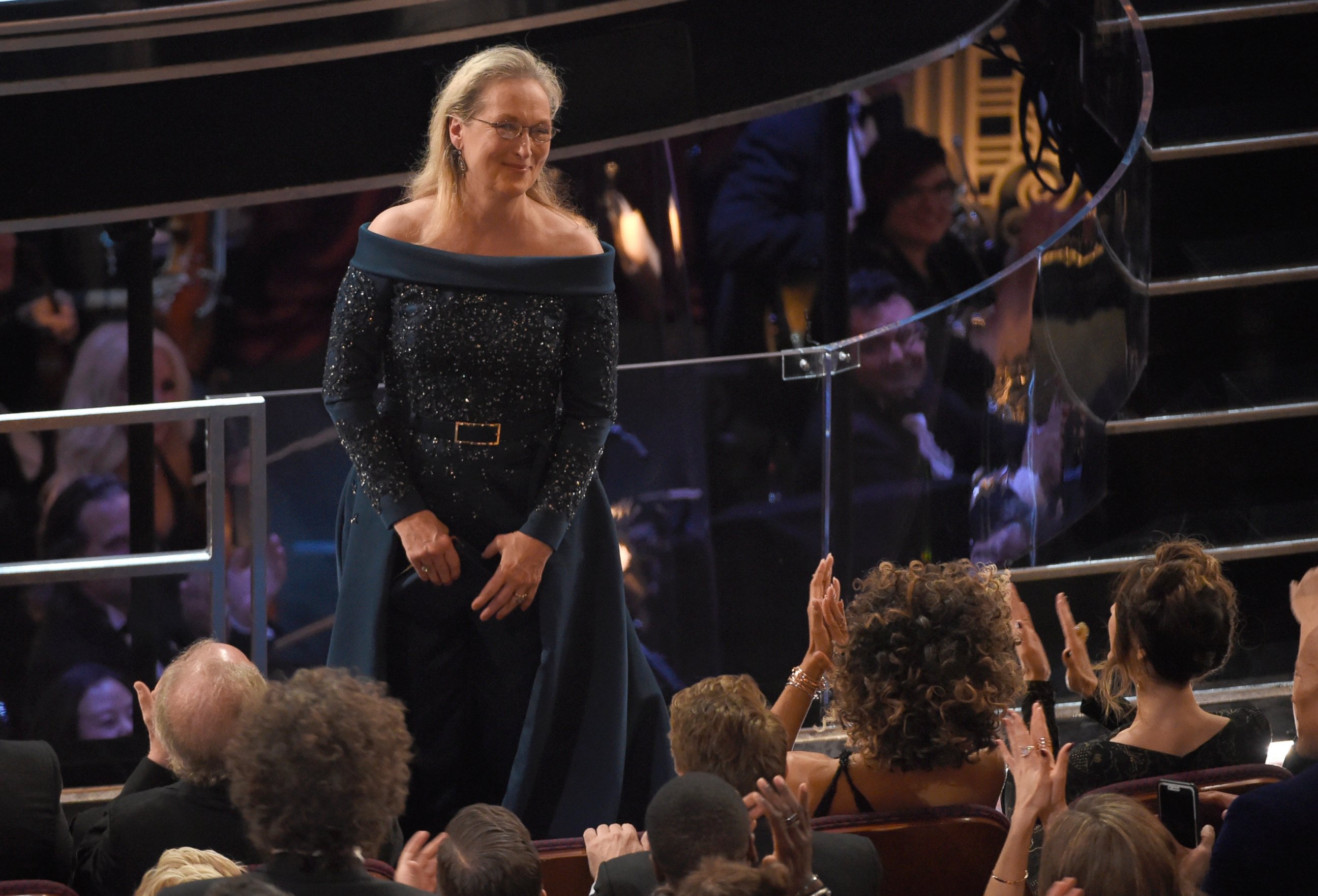 Finally, Kimmel closed with a riff on Meryl Streep, the actress who is nominated for her 20th Oscar this year whom Trump called overrated after she gave a speech at the Golden Globes that criticized the president without naming him.
"One actress has stood the test of time for her many uninspiring and overrated performances," he said. "[She's] phoned it in for more than 50 films. This is Meryl's 20th Oscar nomination ... she wasn't even in a movie this year, we just wrote her name in out of habit."
He closed with, "Some of you will [win tonight] and give a speech that the president of the United States will tweet about in all caps."
Now on to the winners, speeches and skits!