Oscars host Jimmy Kimmel says he is still tinkering with his monologue as he prepares to host the 89th annual Academy Awards this Sunday. But one thing's for certain: He'll be rooting against his nemesis, Matt Damon.
Interested in
Oscars?
Add Oscars as an interest to stay up to date on the latest Oscars news, video, and analysis from ABC News.
"However you want to look at it, I would like him to go home with nothing," Kimmel said in an exclusive interview with "Good Morning America" to air on Wednesday at 7 a.m. ET. "I want his hands to be in his pockets and his head to be hanging as he leaves that theater. That's my goal."
Damon is nominated as a producer on "Manchester by the Sea," starring Casey Affleck, the younger brother of Damon's friend and "Good Will Hunting" co-star Ben Affleck. "Manchester by the Sea" is nominated for six awards including best picture.
"I don't want the film to lose. I want him to lose," Kimmel told ABC News' T.J. Holmes in the "GMA" interview.
Kimmel said that he'll "unfortunately" have to see Damon in the audience and he may not be able to censor himself.
"Unfortunately, we will see Matt Damon," Kimmel said. "I have to look at his face in the audience. Odds are I'm gonna say something. He's my arch enemy, really. I mean, if the Joker and the Batman were face to face, there would be some kind of a standoff and I would imagine that that will be the same for this."
Kimmel and Damon's "feud" goes back for years. The actors are actually good friends but have appeared in skits on "Jimmy Kimmel Live" going to couples therapy and pulling other pranks with pal Ben Affleck on another. Damon even made a special appearance at the 2016 Emmys after Kimmel lost to John Oliver to stick it to him.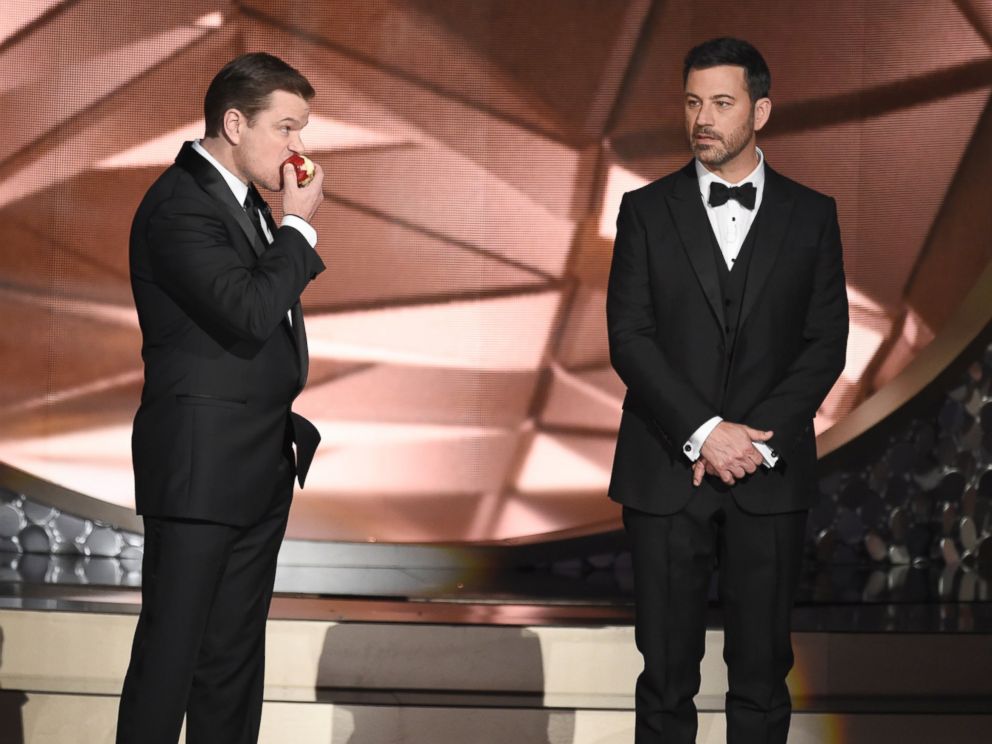 "I'm sorry. You lost and now you got to stand out here for the rest of the night in front of everybody when you probably just want to go home, curl up and cry," Damon teased at the time. "You're a pretty big loser and I, for one, am really sorry about that and I think everybody else here feels really sorry for you.
The 89th Academy Awards will air Sunday on ABC.