Forty-four years ago, four kids from Liverpool performed what was then the largest, highest-grossing rock concert ever -- the Beatles Live at Shea Stadium.
"It was the biggest show we'd ever done. Nobody had done stadiums before -- 56,000 people. And I think we were a little bit nervous in the dressing room beforehand," Paul McCartney said, in an ABC special to air Thanksgiving night.
"But by then it was too late, you had to go out and do it, so the girls were screaming, I mean that's what we encountered those days, so it was just like a wall of a billion seagulls, 'Ahhhhhhh.'"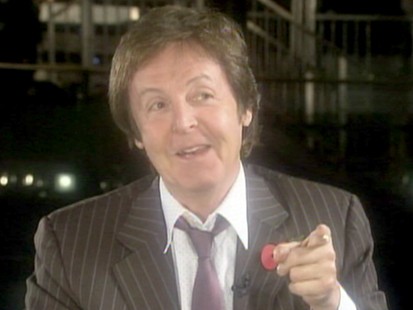 The August 1965 concert at the height of Beatlemania was an unparalleled event -- until McCartney performed again at almost the exact same spot in the summer of 2009.
Watch "Paul McCartney: Good Evening New York City" at 10 p.m. ET on ABC.
"It was like we were just in some mad dream," he said, recollecting the night the Beatles first took to the stage. "It was thrilling, terrifying, [a] new experience. So for me then to go back all these years later was like amazing. And I had fun with it."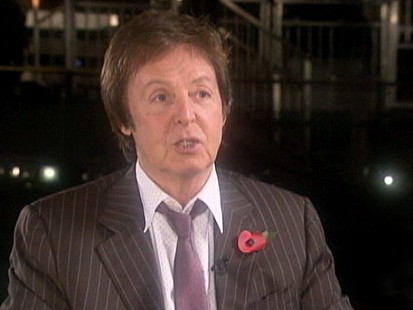 In July 2009, McCartney proudly returned to perform at Citi Field, in Queens, N.Y., the new home of the New York Mets, recreating history he helped make a generation ago. ABC will bring viewers to McCartney's celebrated concert, "Good Evening New York City," when the Rock and Roll Hall of Famer performed both Beatles classics and favorites from his solo career.
McCartney spoke candidly about his emotional bond with New York City -- much of which is tied to former Beatle John Lennon, who was shot dead outside of his city apartment building in 1980.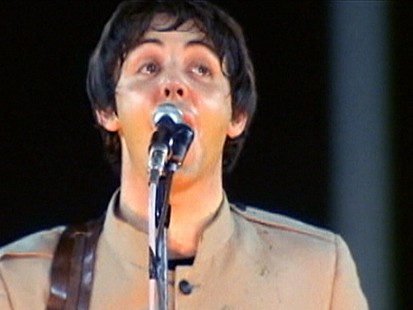 "[New York] was John's town in his later life. This is where he was killed, you know, so there's all of that going through your mind and it's very emotional," McCartney said. "Anything I do that is associated with John, the setting of New York, brings it home."
McCartney Writes Song for Lennon
McCartney said he wrote "Here Today," after Lennon's death.
"I wrote this song after he passed away. It was kind of stuff I never said to him and it was like in the form of an imaginary conversation that we might have had," McCartney said.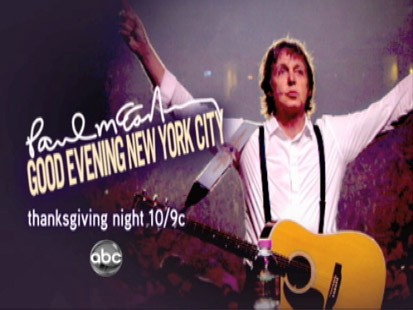 McCartney said that returning to the site where the Beatles made their mark 44 years ago was "very special."
"It is something that is amazing, you know, that we've touched so many people's lives with the Beatles," McCartney said. "I just take a moment for me in the here and now to look at this thing. I see seven year-olds, 20-year-olds, 30, 40, 50, 60, 70-plus...I love the idea that the kids like the music, and the parents like the music and possibly the grandparents like the music, so they can all actually talk about it. It's very special."
ABC's special television event begins on Thanksgiving night, Nov. 26, at 9 p.m. ET with "Beyonce: I Am... Yours." "Paul McCartney: Good Evening New York City" airs at 10 p.m. ET.