— -- ABC News chief meteorologist Ginger Zee got the surprise of a lifetime in our Times Square studio this morning after reminiscing about her favorite "Good Morning America" memories in honor of the show's 40th birthday celebration.
Despite epic moments such as parahawking with a group to draw attention to the declining number of vultures in Nepal, being aboard one of the dangerous "The Deadliest Catch" ships while fishing for crabs, skydiving, climbing into caves in Vietnam, flying over volcanoes in Iceland and swimming with sharks and jellyfish, the one thing she never got to do was meet one of her favorite music artists of all time -- Phillip Phillips -- while he was on "GMA."
Instead of being the studio, Zee was in Moore, Oklahoma, covering the one year anniversary of the devastating tornado there.
But that all changed today. As Zee sat on the couch she anxiously awaited her surprise guest, unsure of who was about to walk through the doors.
"I hear cheers. You guys can't do this to a pregnant woman," she quipped.
As soon as "American Idol"-winner Phillips walked into the studio, Zee couldn't believe her eyes.
"Oh my God, oh my goodness," she said, covering her mouth in shock. "I can't believe this is happening. Congratulations, by the way. He just got married."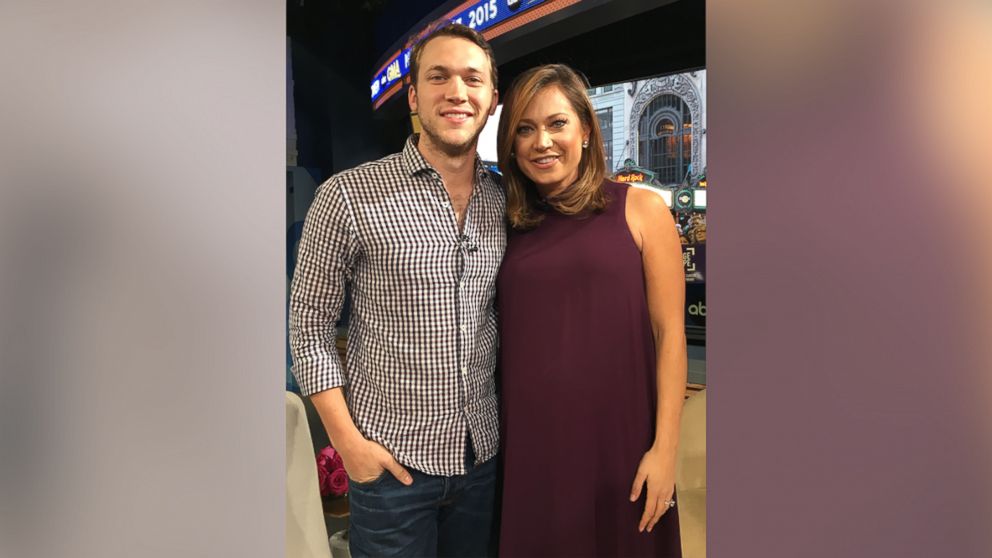 Zee explained she was a "huge fan" of Phillips' while he was on "Idol."
"I watched the whole season," she told her fellow "GMA" anchors. "I picked him out at the beginning."
The overwhelmed Zee told Phillips, 25, how much his music has influenced her relationship with her husband, Ben Aaron.
"Your music has been so instrumental, even in my relationship with my husband," she explained. "The first gift he ever got me was 'Home,' the sheet music, and we have it framed in our home."
"Thanks for making me a part of it," said Phillips. "I appreciate it. I'm just happy to be here."
"Aw Phillip, I'm so happy you're here," Zee said.