— -- Pippa Middleton first became a household name when she stunned in a white bridesmaid dress at the 2011 wedding of her sister, Princess Kate, to Prince William.
Middleton, 33, will again don white, this time as the bride, when she ties the knot with financier James Matthews, 41, on May 20. The longtime friends announced their engagement last July.
With the wedding just days away, details have begun to emerge about Middleton and Matthews' big day.
Here is everything you need to know about the couple and their wedding plans.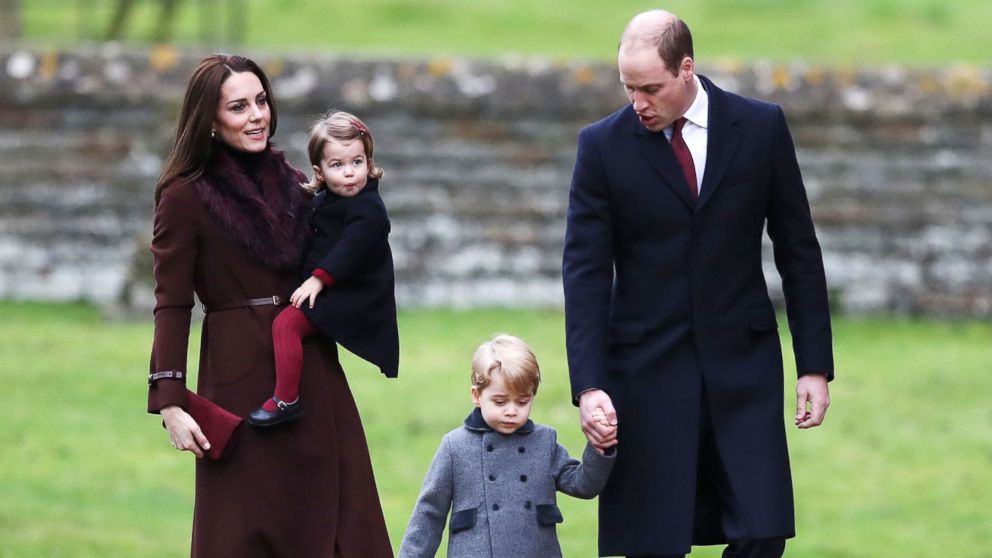 Kensington Palace confirmed that Middleton's niece and nephew, the children of William and Kate, will play visible roles in the wedding.
"Prince George (who is 3) will be a page boy, and Princess Charlotte (2 on May 2) will be a bridesmaid," the palace said in a statement in April.
Kate reportedly told an attendee this week at the first of three annual garden parties at Buckingham Palace that she was excited for the wedding but nervous about her children's roles.
"She said that they were all really looking forward to her sister's wedding at the weekend but she was a bit worried about how her children might behave," attendee Andrew Bates, from Coventry, told reporters. "She said she was hopeful that they would be good but you never know at that age."
Famous siblings will attend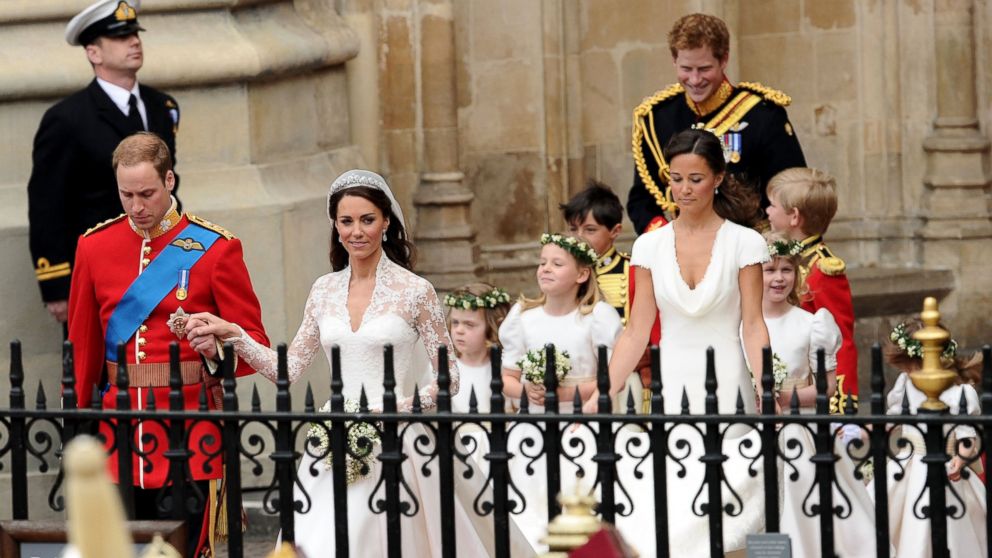 Prince William and Princess Kate will attend the wedding, though it is unclear if Kate, 35, will play a role in her sister's wedding. Kate attended a girls' ski weekend in March in Meribel, France, with Middleton and a number of Middleton's friends.
Kensington Palace also announced Prince Harry will join the wedding festivities. Harry, 32, and Middleton have become close since taking on best man and maid of honor duties at William and Kate's wedding in 2011.
Matthews' brother, reality TV star Spencer Matthews, is also expected to attend and could be the best man. The Matthews brothers are the sons of David and Jane Matthews.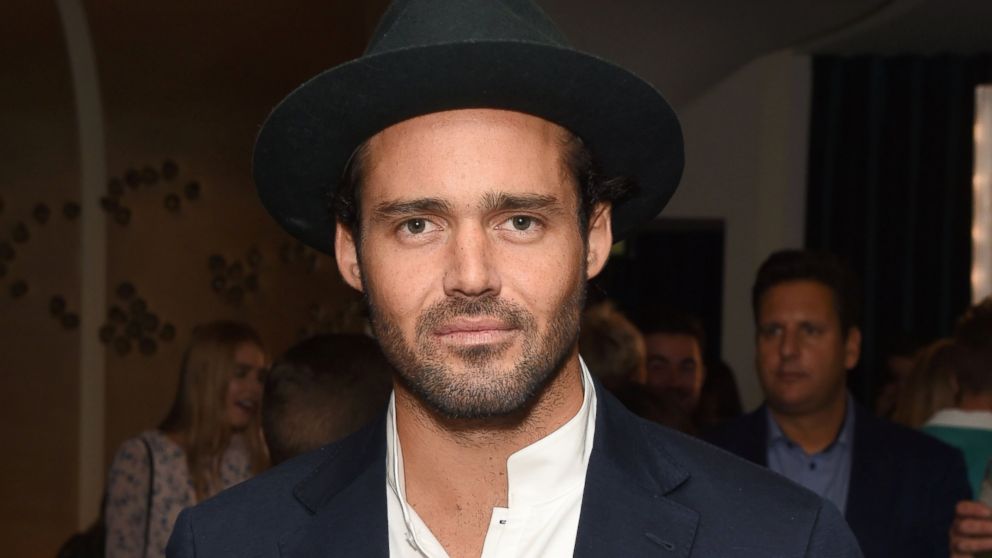 Spencer Matthews famously starred in the British reality shows "I'm A Celebrity Get Me Out Of Here" and "Made in Chelsea."
Hometown wedding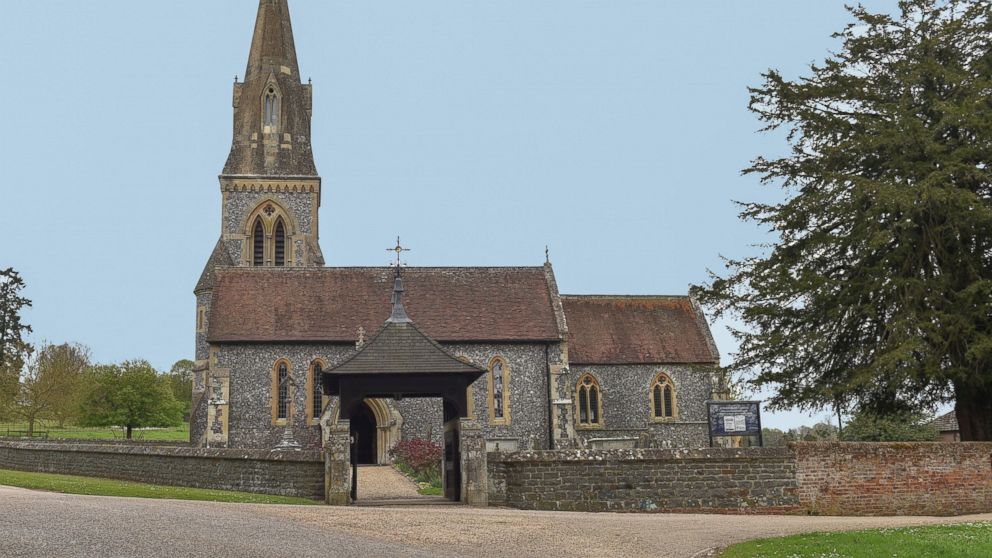 Matthews and Middleton will tie the knot at St. Mark's Church in Englefield, Berkshire, located just six miles from Bucklebury, where Middleton was raised.
The couple's church service could include uninvited guests according to recently-published guidelines from the Church of England. The guidelines define a marriage as a "public ceremony," meaning local parishioners of that church, whether or not they received an invitation from the bride and groom, are allowed to attend.
There is an exception to the Church of England guidelines if security is an issue. Since the second, third, fourth and fifth-in-line to the British throne are attending the Matthews and Middleton's church service, it is considered likely the wedding service will be exempt from the rule to allow in uninvited guests.
Middletons to host reception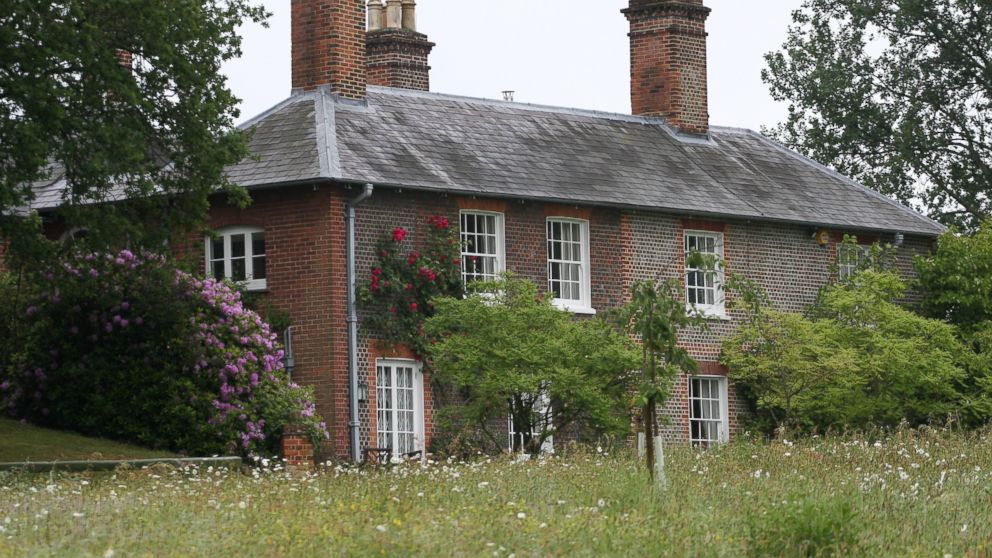 The newlyweds are expected to celebrate their marriage with a reception at the Bucklebury home of Middleton's parents, Carole and Michael Middleton.
The manor home is where William, Kate, George and Charlotte spent Christmas last year and where Kate spent time both during and after her pregnancies with George and Charlotte. The $8 million mansion, dubbed "Bucklebury Manor," boasts seven bedrooms and sits on 18 acres of property with stunning gardens, fish ponds, a tennis court and pool.
A large glass tent structure, estimated to cost more than $100,000, was erected on the property for the reception.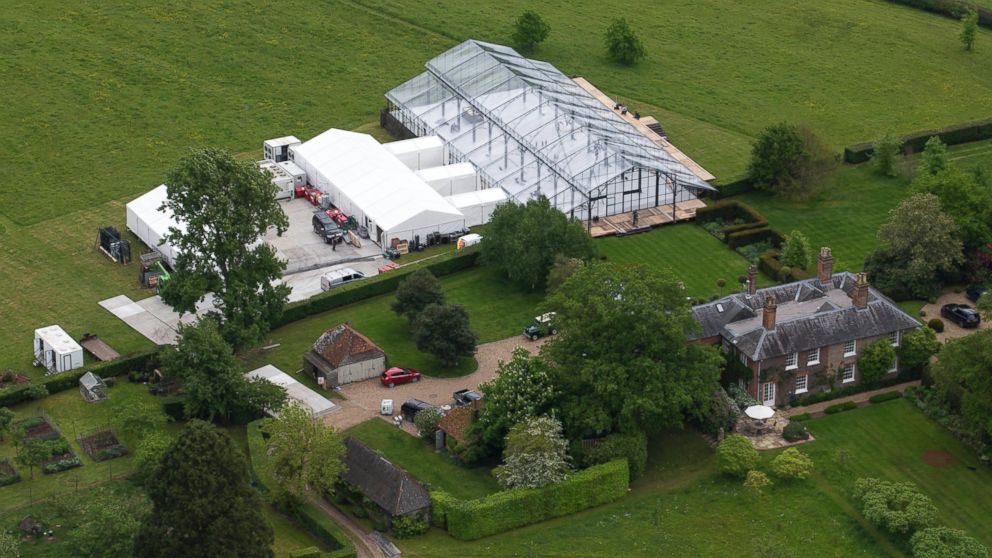 William, Kate and their children and Prince Harry are expected to stay at Bucklebury, along with their security detail. Matthews' parents will reportedly stay elsewhere.
The Middletons run an online party supply company, Party Pieces.
Pippa Middleton wrote a book in 2012 on party planning titled "Celebrate: A Year of Festivities for Families and Friends." She also released a cookbook last year titled "Heartfelt."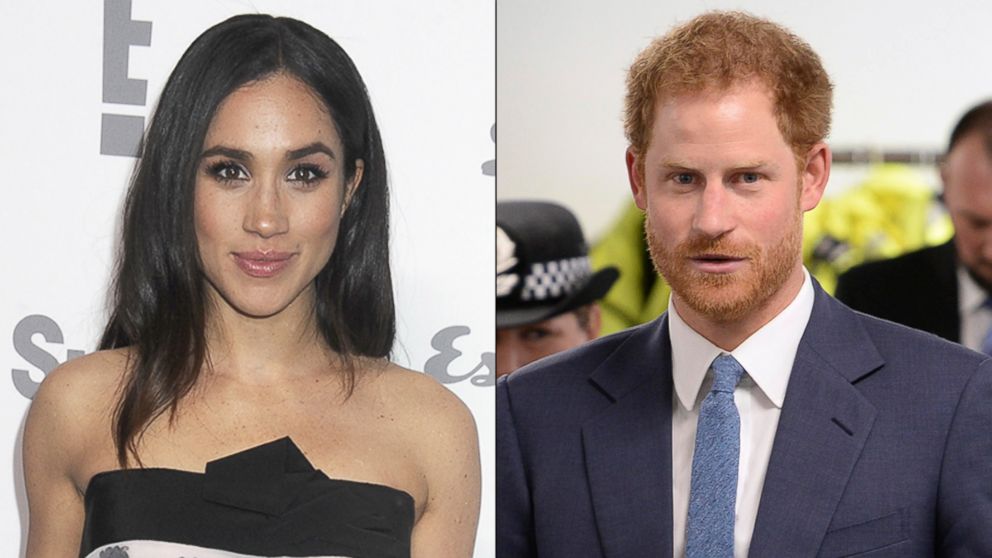 Markle, the American girlfriend of Prince Harry, will reportedly not attend the church service, but rumors have circulated that she could be Harry's date at the cocktail reception following the vows and the wedding reception at the Middletons' home.
Markle, 35, and Harry, 32, began dating last summer and Harry brought Markle to Jamaica in March, as his guest at the wedding of one of his closest childhood friends.
Middleton and Matthews are longtime friends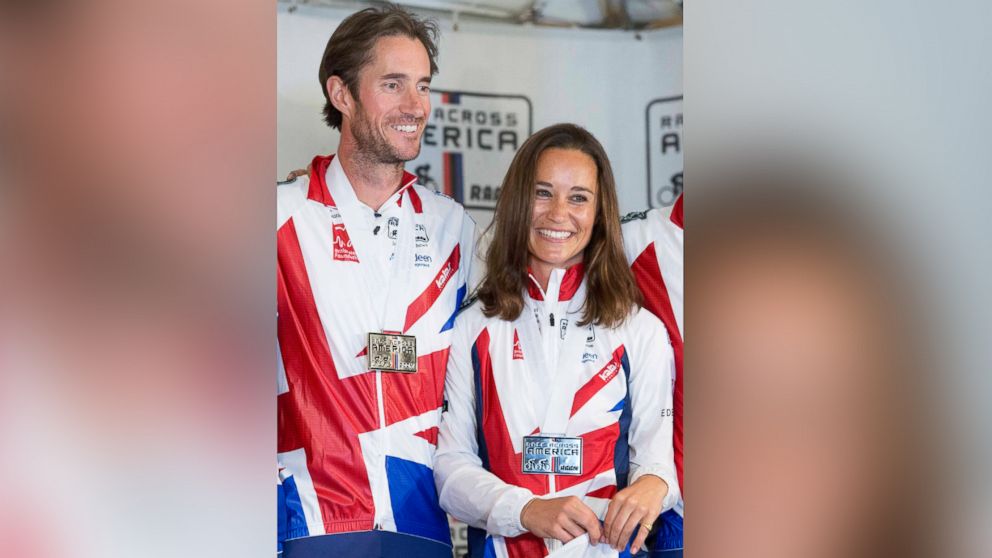 Matthews is an investor and hedge fund millionaire who owns Eden Rock Capital Management, which he named after the famous, five-star St. Barts resort Eden Rock owned by his family.
Matthews and Middleton dated briefly in 2012. They rekindled their relationship in 2015 and competed in various charity athletic and endurance races around the globe, where they fell in love. Their joint athletic pursuits include a 33-mile cross-country ski race in Norway and a bicycle ride across America.
Middleton last year successfully reached the summit of the Matterhorn, a 14,692-foot peak in Switzerland, in honor of Matthews' brother, Michael, who died in 1999 while descending the mountain.
Middleton moved into Matthews' $25-million dollar London townhouse in January 2016. The two were seen around town on a series of dates, including dinners with Middleton's mother, and invited the entire Middleton family on holidays at Matthews' family's Eden Rock resort. The couple publicly confirmed their relationship with an appearance at Wimbledon in July 2016.
The engagement and ring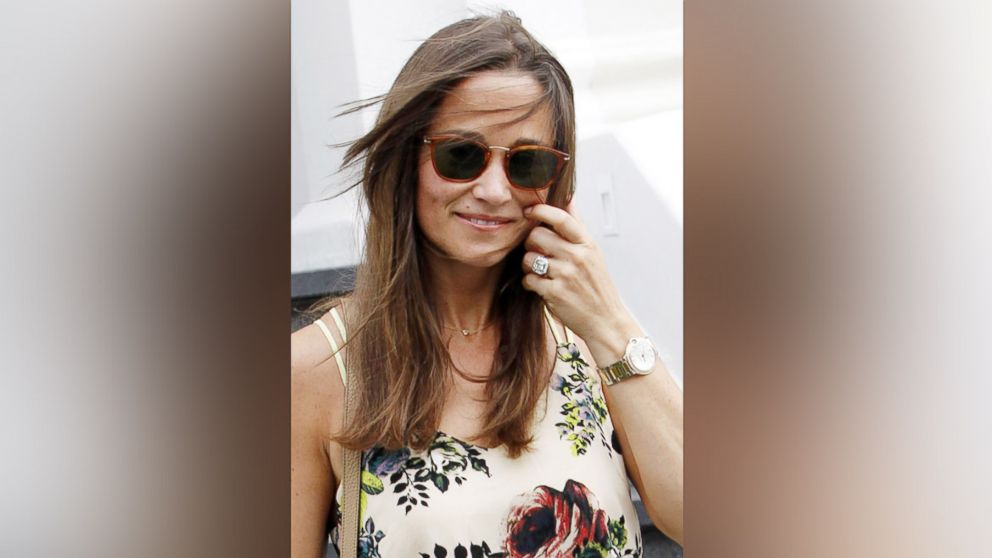 Matthews proposed to Middleton at England's Lake District in July 2016. Middleton's multi-carat engagement ring is an Asscher-cut, hexagonal-shaped diamond set in platinum surrounded by multiple smaller diamonds.
The wedding dress
Giles Deacon is the favorite to design Middleton's wedding gown. He was seen bringing a number of garment bags earlier this year into Middleton's townhouse, but could have just been sharing wedding party ideas.
Stylists and fitters were spotted Tuesday bringing in a number of garment bags to Middleton's townhouse, prompting speculation that one may contain Middleton's wedding dress and bridesmaid dresses.
Kate's wedding dress designer, Sarah Burton, was a secret kept from the public until the day of her wedding in 2011.
Kate's hairdresser, Amanda Cook Tucker, was also seen this week entering the home. While Middleton and her mother have frequently gone to celebrity hairdressers Richard Ward and James Pryce, some say Tucker could have a role styling Middleton or the bridal party.
Society milliner Stephen Jones, who has also been spotted entering the townhouse, is speculated to be making hats and Middleton's veil.