— -- Princess Kate made a surprise appearance with Prince William and Prince Harry this morning at a children's charity event at Paddington Station in London.
Kate, 35, danced with Paddington Bear, taking a twirl while holding the hand of the beloved children's character.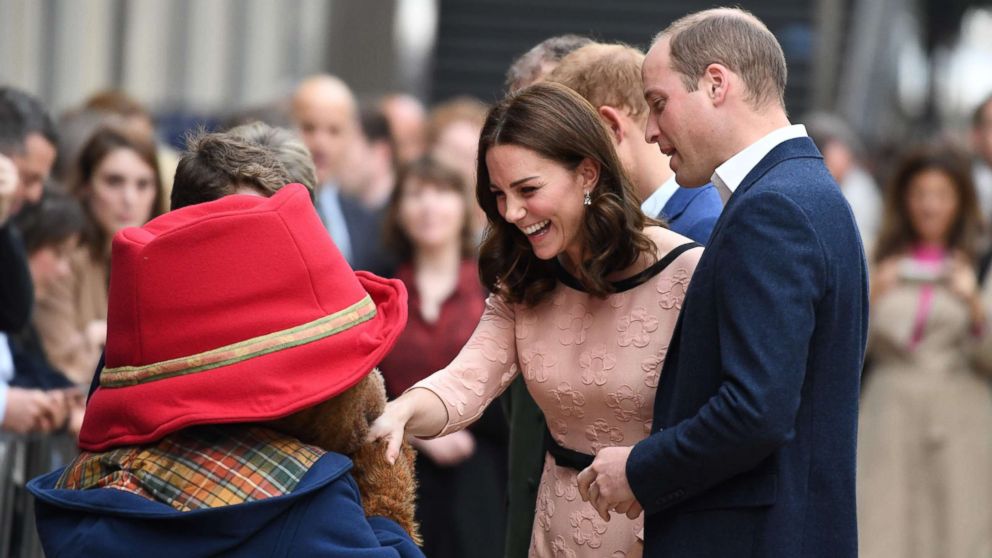 The appearance by Kate, who is expecting her third child, is another sign that she appears to be improving after being sidelined for six weeks due to severe morning sickness.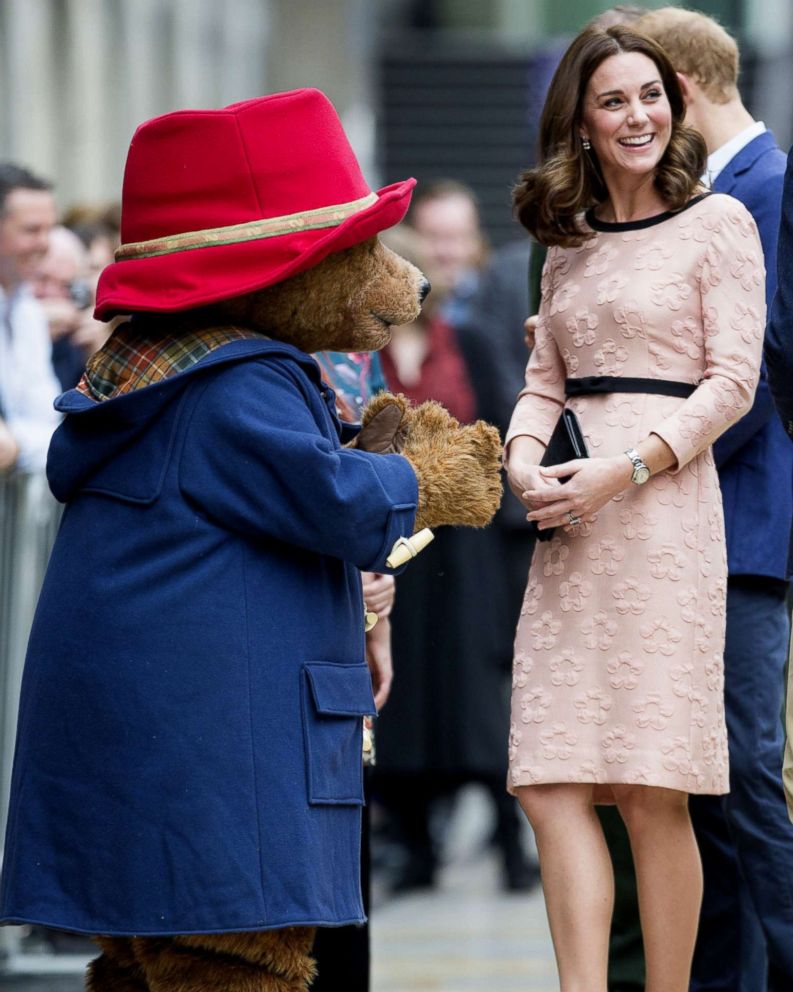 "Her condition is improved, but the duchess does continue to be affected by hyperemesis gravidarum," a royal aide told ABC News of Kate, also the mother of 2-year-old Princess Charlotte and 4-year-old Prince George. "She is making decisions day to day but is keen to do as much as she can."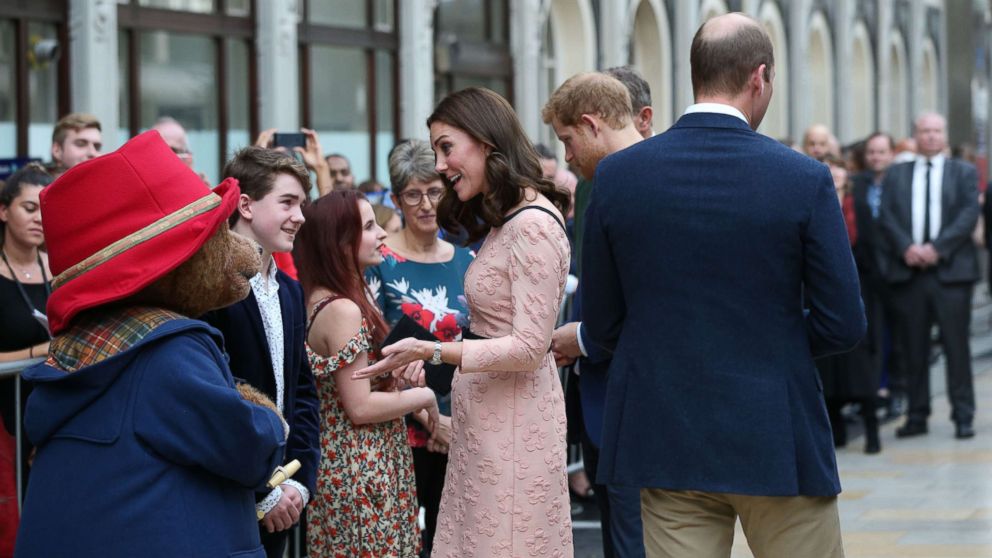 Kate, William, 35, and Harry, 33, were joined by the cast and crew of "Paddington 2" and the famous bear himself to meet children described by Kensington Palace as "going through difficult times in their lives."
The royal trio spent time meeting with the children aboard a British pullman vintage train that traversed the English countryside.
William told one of the children that Disney's "The Lion King" is the favorite movie of his son, 4-year-old Prince George. The movie tells the story of a young lion, Simba, who is the heir to the throne of his father, Mufasa.
One of the animated movie's classic moments is when Simba sings the song, "I Just Can't Wait to Be King."
"He quite likes The Lion King,'" William said of George, the third in line to the British throne. "He's watched that a few times."
Actor Hugh Bonneville of "Downton Abbey" fame and a star of the new "Paddington" movie joined William, Kate, Harry and 130 children at the event. The children were nominated by the royals' Charities Forum.
The event was hosted by Studiocanal, a European film production company, with support from the British Academy of Film and Television Arts through its BAFTA Kids program.
Kate appeared to debut a shorter haircut in only her second appearance since her third pregnancy was announced by Kensington Palace last month.
The duchess of Cambridge attended a Buckingham Palace reception last week to mark World Mental Health Day after taking time out of the public eye.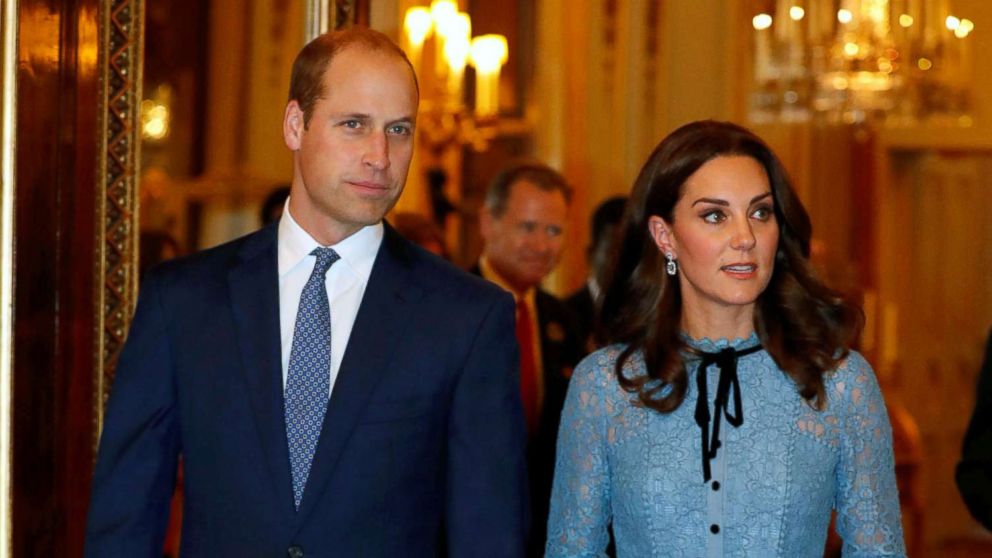 Kensington Palace announced Kate's pregnancy on Sept. 4 when she was forced to cancel a planned engagement as a result of hyperemesis gravidarum. Kate also missed the first day of school for George a few days later.
Later tonight, Harry will attend the Well Child Awards, a reception to celebrate bravery among seriously ill children and their families. Harry will present the Most Inspirational Child award.
Disney is the parent company of ABC News.