Prince Harry Returns US Invictus Games Athlete's Gold Medal to Hospital That Saved Her Life
Sgt. Elizabeth Marks credits London's Papworth Hospital with saving her life.
— -- Prince Harry today fulfilled a promise he made to U.S. Sgt. Elizabeth Marks at last month's Invictus Games in Orlando, Florida, by giving one of her gold medals to the U.K. hospital staff that Marks credits with saving her life.
Harry, 31, presented Marks' gold medal to doctors and nurses from Cambridge's Papworth Hospital at Kensington Palace.
/>
Sgt. Marks, 25, who sustained bilateral hip injuries while on tour in Iraq, dedicated her 100-meter freestyle victory at this year's Invictus Games to the staff at Papworth.
The swimmer had hoped to compete in the 2014 Invictus Games in London but had trouble breathing and was admitted to Papworth. She was eventually put on life support at the hospital for two weeks and needed a machine to breathe for her.
At the May 11 award ceremony for the 100-meter race in Orlando, Marks smiled and waved in the center of the podium to a cheering crowd after Prince Harry, himself a veteran, hung another gold medal around her neck. Marks, who continues to swim despite her lung condition, which renders her temporarily blind and faint, then turned and handed the gold medal back to Harry, and asked him to deliver it to Papworth Hospital.
The special moment was captured by ESPN, the network that hosted and broadcasted the 2016 Invictus Games from their Wide World of Sports Complex in Orlando.
"I gave it to him so that he could help facilitate in getting it to Papworth Hospital, the people who saved my life," Marks told ABC News' Bob Woodruff at the time. "It was premeditated, we had spoken on a different occasion about me wanting to give it to them as a token of gratitude because how do you say thanks to the people that saved your life?"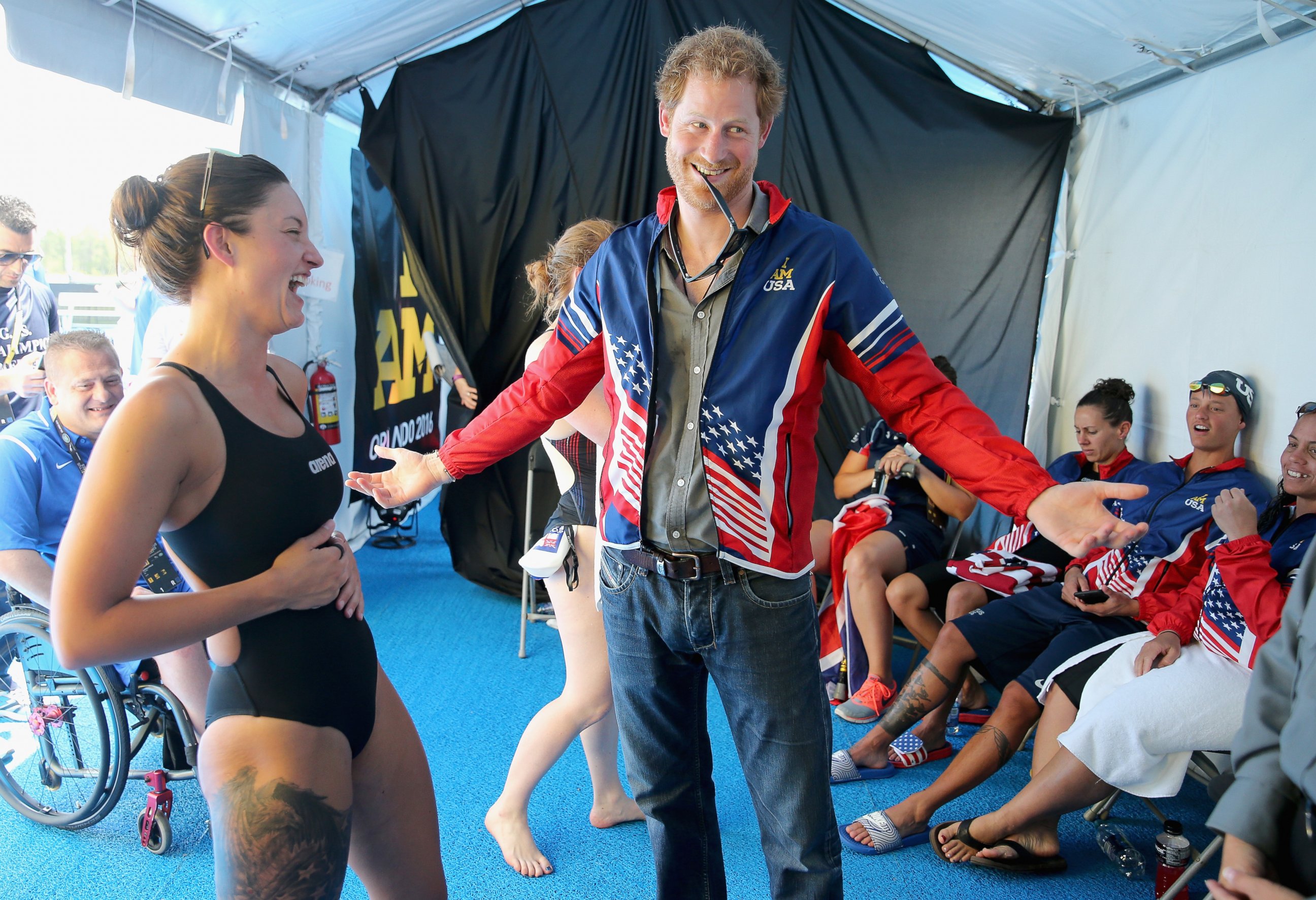 Marks won gold in all the four Invictus events in which she competed this year: the 50-meter freestyle; 50-meter backstroke; 50-meter breaststroke; and 100-meter freestyle.
Marks is ranked No. 1 in the world in the 100-meter breaststroke with a time of 1:30.44, according to the International Paralympic Committee, and hopes to make the U.S. Paralympic team that will swim in Rio this summer.
ABC News' Erica Scott contributed to this report.