Prince William, Princess Kate arrive with Prince George and Princess Charlotte in Poland
The family is embarking on a multi-day tour of Poland and Germany.
— -- Prince William and Princess Kate were joined by Prince George and Princess Charlotte as the family began their five-day royal tour of Poland and Germany today.
William and Kate and their children arrived in Warsaw dressed in red and white, the colors of Poland's national flag.
Kate, wearing a white Alexander McQueen suit and what appeared to be a ruby and diamond necklace and earrings, held Charlotte, who was dressed in a red floral dress and red shoes. William, wearing a red necktie, held the hand of Prince George, who wore a red plaid collared shirt and shorts.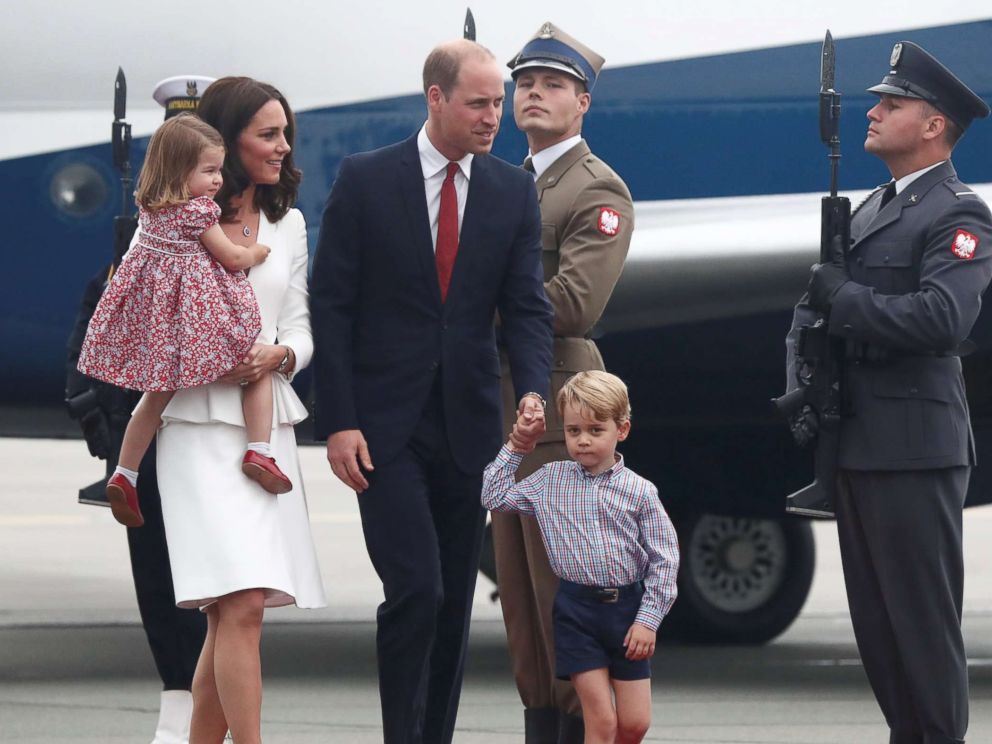 Charlotte, mastering the art of the royal wave, also put her hand out to greet the dignitaries who welcomed the family upon their arrival, while George appeared a bit more shy as he appeared to exit the plane with some trepidation.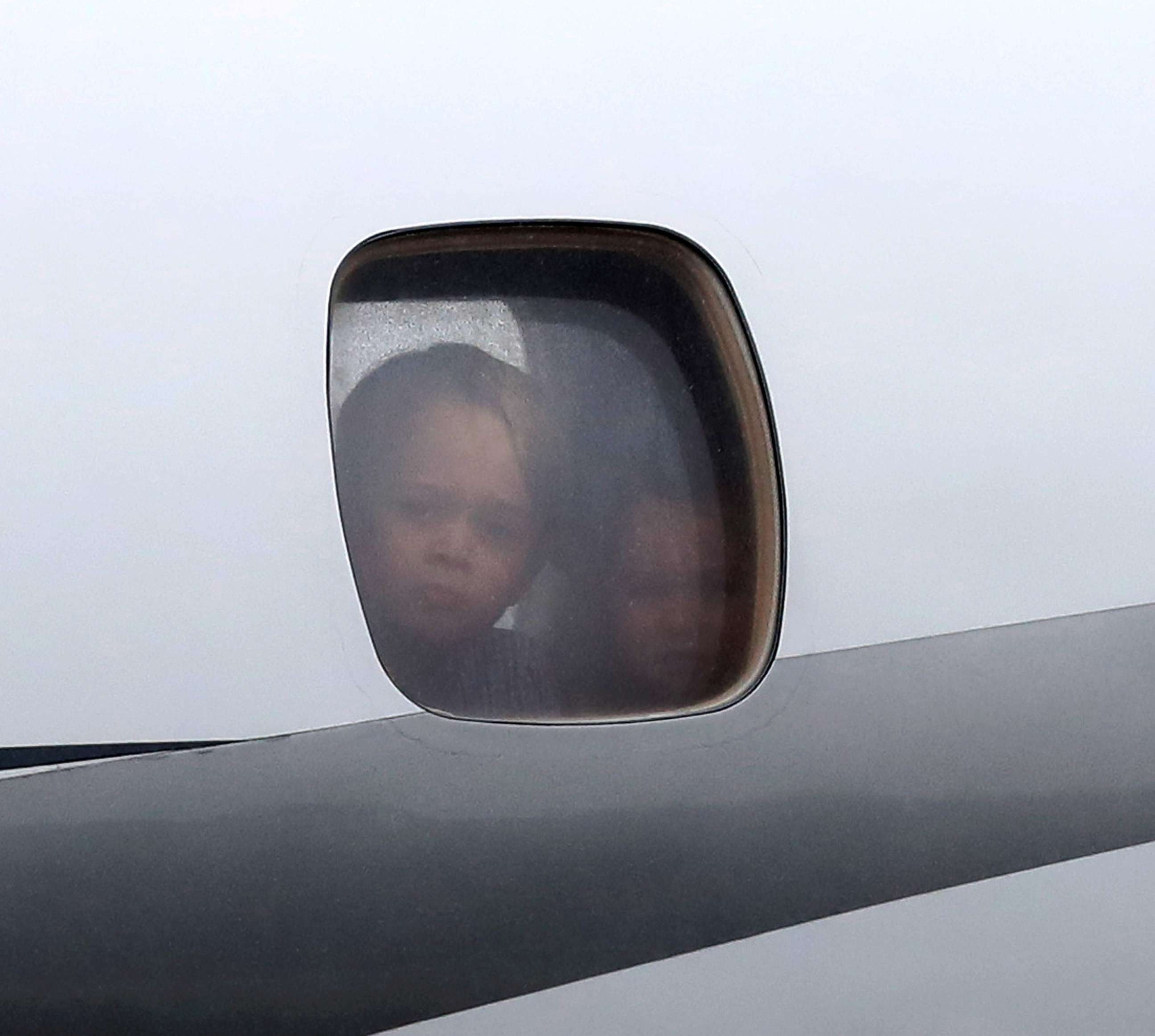 This is the second royal tour for 2-year-old Princess Charlotte, who joined her parents with her older brother in Canada last fall. It is the third tour for Prince George, who turns 4 this month, who accompanied his parents to Australia and New Zealand in 2014 as a toddler.
William and Kate, both 35, later received a formal welcome to Poland by President Duda and First Lady Agata Kornhauser-Duda at the presidential palace.
At one point, some in the large crowds who gathered to welcome William and Kate showed their excitement at their royal guests' arrival.
"We were telling [Kate] that she is beautiful and perfect, but she said it's not true, it's just the make-up," Magda Mordaka, 21, a student, told reporters.
William and Kate are scheduled to spend two days in Poland touring the country's historical sites, including the Stutthof Concentration Camp, where more than 65,000 people perished during World War II, and the shipyards in Gdansk, the birthplace of Poland's Solidarity movement.
In Germany, William and Kate are planning to meet with German Chancellor Angela Merkel, visit Berlin's Brandenburg Gate, enjoy a traditional beer garden in Heidelberg and pay a somber visit to Berlin's Holocaust Memorial. In both countries, William and Kate will meet with survivors of the Holocaust and Nazi oppression.
Perhaps the penultimate event of the royal tour will be when William and Kate take their competitive streak to the water as the captain crew boats in Heidelberg.
The couple previously faced off in dragon boats in Canada -- a race won by William -- in America's Cup yachts in Auckland Harbour -- where Kate won -- and in a sprinting race at Queen Elizabeth Park earlier this year, which they both lost to Prince Harry.
William and Kate's trip to Germany and Poland is being taken at the request of the United Kingdom Foreign and Commonwealth Office. The couple, along with other members of the royal family, have visited a number of European countries in recent months in what is being called a "Brexit royal charm offensive" as the U.K. negotiates its withdrawal from the European Union.
In March, the Duke and Duchess of Cambridge spent two days in Paris, on their first official visit there as a couple to solidify the relationship between France and the U.K. The trip also marked William's first official visit to the city since his mother, Princess Diana, died in a car crash there in August 1997.
Prior to departing London for Poland, William and Kate on Sunday watched Roger Federer win his record-setting eighth Wimbledon title. Kate is the patron of the All England Lawn Tennis and Croquet Club,, a role she recently took over from Queen Elizabeth.
William and Kate also celebrated the 70th birthday of Camilla, the Duchess of Cornwall, over the weekend. On Saturday, William and Harry participated in a charity polo match to raise funds for several of their charities.