Wanted: one host -- scratch that -- one larger-than-life personality to helm a culturally iconic TV show that serves as a stomping ground for the most recognizable celebrities, politicians, and newsmakers in the world. Must offer a shoulder to cry on as well as a couch to jump on. A bellowing voice: a bonus.
Oprah Winfrey's vacating that gig in mere months (September 2011, to be exact, though she'll still dabble in TV through OWN, her cable network, and other projects).
It's time for Winfrey's would-be successors to fix up their resumes and get in the game. Below, check out five people who could take over her throne. Of course, some candidates might be more viable than others, but when it comes to crowning the next talk show mogul, it never hurts to cast the net far and wide.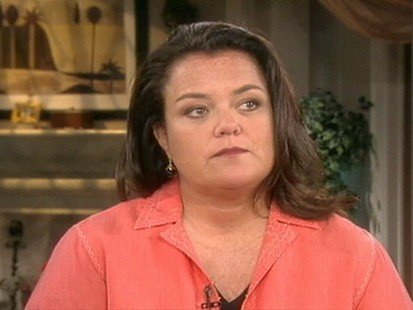 Rosie O'Donnell
Maybe she yearns for the spotlight, maybe she's getting nostalgic about those bouts with Elisabeth Hasselbeck, or maybe she just misses the VIP treatment at suburban theme restaurants -- whatever the case, Rosie O'Donnell is determined to return to TV and take over "Oprah's" audience.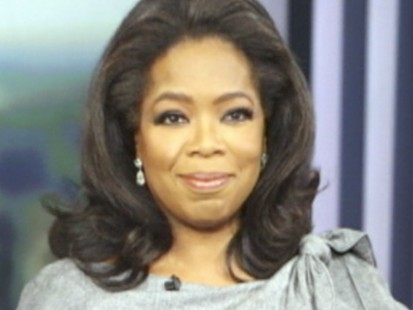 "I gotta get back on TV," she reportedly told New York Post columnist Cindy Adams recently. "There's a Chuck E. Cheese near where I live. I've been taking the kids there for years. And they know I tip 100 percent because I used to be a waitress. Would you believe the other day, for the first time, they made me wait. On a line. Behind a rope. I gotta get back on TV. ... And it'll be in Oprah's time slot."
Them's fighting words. O'Donnell has also teamed up with producers Dick Robertson and Scott Carlin, both versed in syndicating TV series, to help her plot her fall 2011 return to the small screen. "This is a once-in-25-years opportunity," Robertson told the New York Times Monday. "There is this gaping hole starting in September of 2011 when Oprah goes away. Who better to fill it than Rosie?"
TV is familiar turf for the comedian: her last solo talk show, "The Rosie O'Donnell Show," ran from 1996 to 2002 and won a slew of daytime Emmys. But her more recent stint on daytime television was marked by squabbles, not statues. Helming the coffee table of "The View" from 2005 to 2007, O'Donnell sparked memorable on-air spats with Donald Trump and fellow "View" co-host Hasselbeck. Viewers tuned in for verbal sparring, which isn't what usually draws "Oprah's" masses to the tube. Chance of taking over O territory: 7 out of 10.
Ellen DeGeneres
She can talk, she can joke, she can dance, she can sing (or at least, judge singing). Is there anything Ellen DeGeneres can't do? The host of "The Ellen DeGeneres Show," now also an "American Idol" judge, continues to charm audiences and the industry with her ease on all types of TV (not only does she have those two shows to her name, she also has the '90s sitcom "Ellen" and Oscar and Emmy hosting gigs under her belt). And like Winfrey, DeGeneres is passionate about causes: she just gave a lesbian high school student who was banned from bringing her girlfriend to the prom a $30,000 scholarship. Chance of taking over O territory: 9 out of 10.
Rachael Ray
Anyone tuned into food TV knows Rachael Ray can wax poetic about EVOO (Extra-Virgin Olive Oil) and whip up a meal to make mom proud in less than 30 minutes. But the princess in Winfrey's Harpo empire has been angling for status outside the kitchen for years. She started her syndicated daytime talk show, "Rachael Ray," in 2006 after signing a deal with Winfrey and her production company. Since then, Ray's forayed far from food and into fields familiar to "Oprah's" audience, like beauty, health, and fashion. Her profile's not quite high enough yet, but if Winfrey wants to keep talk show dominance in the family, Ray's the woman to promote. Chance of taking over O territory: 8 out of 10.
Tyra Banks
Supermodel Tyra Banks long ago proved that her prowess extends beyond the runway. After pioneering the hit reality TV series "America's Next Top Model," she dove into the talk-show deep end, launching "The Tyra Banks Show" in 2005 and winning two daytime Emmys with it. In December, she announced she's cutting the lights on her talk show come spring to "allow me to reach more women and young girls to help us all feel as fierce as we truly are." Insiders claim Banks plans to do that by producing films, but could she perhaps be taking time off to produce a bigger, badder talk show than Winfrey herself can imagine? It could happen. Chance of taking over O territory: 6 out of 10.
Conan O'Brien
Sure, Conan O'Brien's got a live tour to keep him busy for now, but what's on his calendar for next fall? He's reportedly talking with Fox about starting up his schtick on their network, but that's anything but a done deal. Going from late night to daytime TV would be the career move of the century, and a way to ensure that Jay Leno doesn't tread on his time slot. Unfortunately for his fans, the masturbating bear probably wouldn't be able to make the jump. Chance of taking over O territory: 1 out of 10.