'Scandal' Star Kerry Washington Reveals Her Post-Baby Fitness Regimen
"I'm breastfeeding, so I can't starve myself," she said.
November 5, 2014, 11:06 AM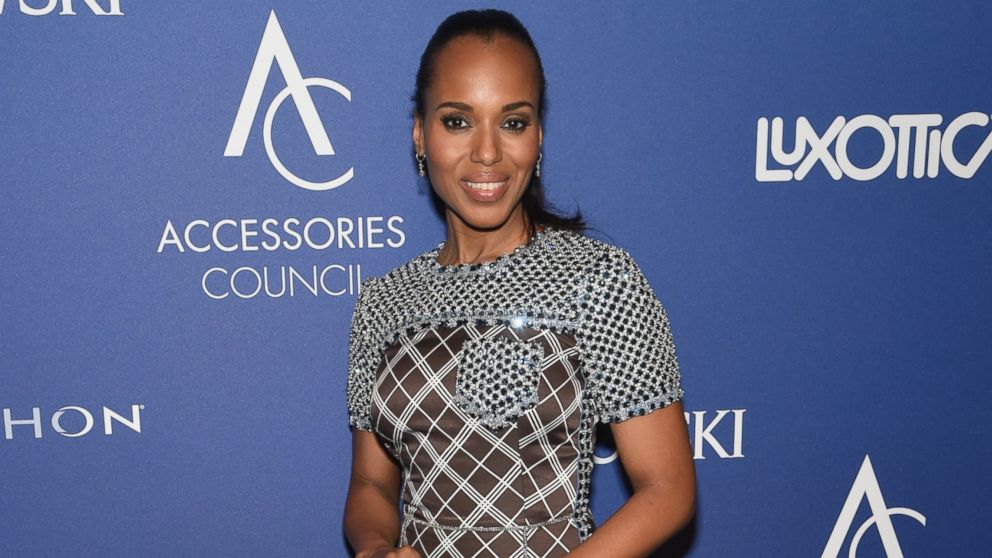 — -- Kerry Washington and her husband Nnamdi Asomugha welcomed daughter Isabelle in April, but the "Scandal" actress looks amazing just months after giving birth.
The 37-year-old spoke to BET's "106 & Park" and revealed the healthy approach she's been taking to getting back in shape.
"I've always been a person who really approaches health in a proactive way. I work out, I eat right, so those were things I continued to do once the doctor said I could," she said. "But not to be crazy about it. I'm breastfeeding, so I can't starve myself."
She continued, "It's important for me to be a good mom and a good actor."
This is one of the rare times Washington has spoken about her little girl and her personal life.
In August, she appeared on "Jimmy Kimmel Live" and revealed why she chose the name Isabelle.
"I heard your baby's named after her grandmother?" Washington asked Kimmel. "Mine is too, named after my grandmother."