"What!" Denzel Washington exclaimed to a reporter when he heard the news. "How are you going to have the show without him? Who's going to insult people?"
The actor's somewhat panicked response summed up how many felt upon hearing that Simon Cowell is leaving "American Idol."
While Cowell may be leaving "Idol" Denzel and others need not fear as the acerbic Brit, whom everyone loves to hate, is not leaving U.S. television screens anytime soon. Cowell is going to launch a new talent show, the "X Factor", which will also appear on Fox. With its mix of shockingly good and bad contestants, the "X Factor" has been wowing British viewers since 2004 and has churned out a variety of pop stars, the most successful of which is Leona Lewis.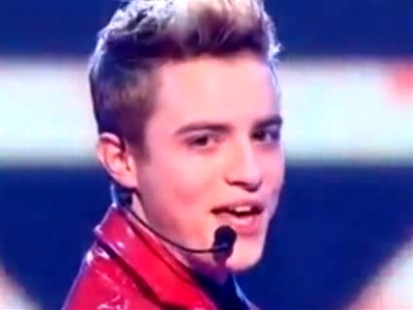 The formula for the "X Factor", while similar to "Idol," is a
consistent winner in the U.K.
Saturday night television ratings war. At times the "X Factor" has attracted 19 million viewers taking as much as 60 percent of the overall audience. The panel of judges in the U.K. currently consists of
Cowell
, Dannii Minogue (sister to Kylie), British pop star Cheryl Cole, and Louis Walsh, pop producer and promoter extraordinaire.
This year there is a new format. Auditions are held in front of an auditorium of family, friends and "X Factor" fans. Cowell is his typical candid, some might say cutting, self. The judges narrow down the contestants in the initial phases, hundreds of thousands are whittled down until the public is given the vote and ultimately decides the winner. The final 12 are divided into categories -- boys, girls, groups and over 25s. Each group is mentored by one of the judges who fight to promote their candidate.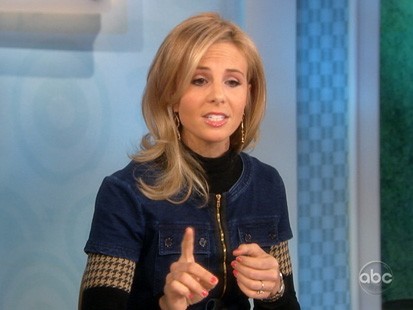 Previous judges in the U.K. have included Paula Abdul, Cowell's former celebrity sidekick in American Idol and reality television favorite Sharon Osborne. Rumours are circulating that Jayzee is jostling to be a judge on the Stateside show and Cowell has hinted he may be
reunited with Abdul.
But unlike 'Idol' which has a maximum age of 28 for contestants, the "X Factor" welcomes people from all ages. As Cowell himself has said the likes of the now globally popular, Susan Boyle could apply. This open door policy has led to some spectacularly bad performances and some stunners. Here, ABC News rounds up some of the Xtra-ordinary moments.
Jedward performing Britney Spears 2009
John and Edward Grimes (AKA Jedward), twins from Dublin, dressed in matching red leather jackets bopped and screeched their way to stardom with their rendition of Britney Spears' "Oops I did it again." Out of key and out of step they inserted a few lines from the Titanic into this routine presumably for comedic, or distraction, value. Their dancing, which is better than singing, is reminiscent of a drunken Backstreet Boys routine.
Cowell called them "deluded" and said he was praying they wouldn't win this year's "X Factor". They didn't.
The clean-cut Joe Elderry won the contest, but Jedward stole the show. Their other memorable performances included a rendition of the "Ghostbusters" theme tune and a punk version of Queen's "We Will Rock You!"
Danyl Johnson "Best audition" Cowell had ever heard 2009
Danyl Johnson, a 27-year-old dance teacher from Reading in the south of England, strutted his stuff and wowed the judges and audience with his version of the Beatles "With a Little Help From My Friends."
Dannii Minogue almost jumped out of her chair. "When you see a performance like that it's the absolute perfect audition. It's just so exciting to be sitting here on this panel," she said.
Louis Walsh gushed, "Danyl, I thank God that you came in today!" Cheryl Cole, while a little less over the top, was nonetheless enthusiastic "You're a natural-born performer."
Simon Cowell was the most complimentary. "OK Danyl. I've been doing this for how many years? Eight, nine years? OK, Danyl, that was singlehandedly the best first audition I have ever heard." The audience roared with approval.
This was true car-crash television. Emma, who had unsuccessfully auditioned in 2007, returned with sister Samantha to sing Mariah Carey's "Hero." Barely had a note left the mouths of the rotund duo, and the judges were grimacing.
"Arguably twice as bad as before Emma," said Cowell, gesturing in desperation. "Emma, you can't sing." She remained unperturbed, answering with a "whatever" before waddling offstage with her sister. Backstage, she said she thought she'd "probably" get through next year.
Stacey Solomon, 19, arrived onstage in teeny hot pants with a shy giggly manner. Cowell asked her who told her she was good. "Sometimes my mum does," she chuckled back and then began to sing. Cowell's expression transformed as she broke out a goose-bump inducing version of Louis Armstrong's "It's a Wonderful World." Cowell mouthed "Oh my God" at the camera and later told the singer, "Stacey, I am rarely surprised, but that took me by surprise. You are really good." Solomon came in third in the contest.
Beyonce Knowles and Alexandra Burke duet 2008
This performance was a dream come true for the 20-year-old from London. Beyonce Knowles joined Alexandra Burke onstage to sing her hit single "Listen." Burke, clearly blown over by the opportunity to sing with one of her idols, gave an outstanding performance. An emotional Burke burst into tears at the end of the song and told Knowles she had made "her dreams come true." Knowles called her "a superstar" and according to People magazine later told Cowell she wanted to work with Burke. After winning the competition in 2008, Burke is now hoping to crack the U.S. market. She has signed a $3.5 million deal with Epic records and in an interview with Now magazine credited her success in the States largely to Beyonce.
"It all happened because of Beyonce," she said. "She rang up her people ... and she was like, 'You need to watch this girl.' They then watched the show, flew over to see me on the last date of The "X Factor" tour at Wembley, and that was it. They signed me and I was in complete and utter shock."
Cowell chose "that horror we saw in Wales Rachel" as his worst audition for 2007. Rachel Lester an unemployed 25 year old was very sure of herself before the audition. "I am an extremely good vocalist. I can sing like Prince for Christ's sake. I can sing like Cyndi Lauper and Gwen Stefani so you know you don't get any more versatile than that."
She announced in front of the judges that she was "better than Madonna" before attempting to sing Sheena Easton's "Sugar Walls."
"Lazy, deluded, very little talent," was Cowell's response to her performance. Lester responded with a tirade of expletives against the judges and was removed from the audition room by security.
"She scared me" said Osborne, who had never seen such a bizarre audition in her four years of judging.
Hopeful 31-year-old Totoshko told the judges she had flown all the way from Japan to meet Cowell. "I like you very much" she coyly told Cowell.
The judges were all won over by her doll-like persona but not so impressed with her Tamogotchi version of Sinatra's "My Way." She was not, however, cast aside with the usual Cowell cruelty.
"You're very cute," Cowell said. "I might have to take you home with me." He then walked her out. Despite not going through to the next round Totoshko seemed pleased with the whole experience. "I met Simon today and he kissed me and he hugged me and I'm very happy," she told the cameras.
Sharon Osbourne vs. Dannii Minogue 2007
The relationship between Sharon Osborne and her fellow judges was not always the smoothest. Her rivalry with Dannii Minogue constantly made headlines in the British tabloids. She announced on British television, "She knows she's there because of her looks, not because of her contribution to the music industry."
Minogue was more restrained in her response, saying only that judging with "older" people made her feel younger and prettier."
"We're like a soap opera," Osbourne remarked. "I said to Simon yesterday, it's like bloody Dynasty now."
Cowell, who complained of being stuck in the middle, said that he had to give them equal amounts of attention to both in order to avoid an atmosphere. "When I sit next to one, the other sulks."
After four years of judging, Sharon left the "X Factor" in 2008. She later said, "I left because of Dannii Minogue, simple as that."