— -- It's time again for the annual ESPN body issue, with star athletes of all shapes and sizes stripping down to celebrate positive body image.
Olympic silver medalist skier Gus Kenworthy told "GMA" that he "was naked for the photo shoot for, like, six hours. It was crazy."
"I was definitely nervous. I had reservations, but I was also really excited to be a part of it, and I've always been a fan of the body issue," he said. "I think it's such a beautiful issue that they do, and it showcases so many bodies and athletes ... It was an honor."
He continued, "My mom said, 'You're so brave,' which is maybe not the reaction that I wanted. She said, 'I wouldn't do it,' and I was like, 'Well, hopefully they won't ask you."
Kenworthy explained how he prepared for the shoot. "I was in the gym twice a day. My diet, especially for the week right before the shoot, was really strict. Like, no salt, no sugar [and] dairy. It was basically like I was eating ice cubes."
This year "ESPN the Magazine" profiled 23 athletes for the highly anticipated issue, including two-time NBA All-Star Isaiah Thomas, New England Patriots wide receiver Julian Edelman and tennis star Caroline Wozniacki.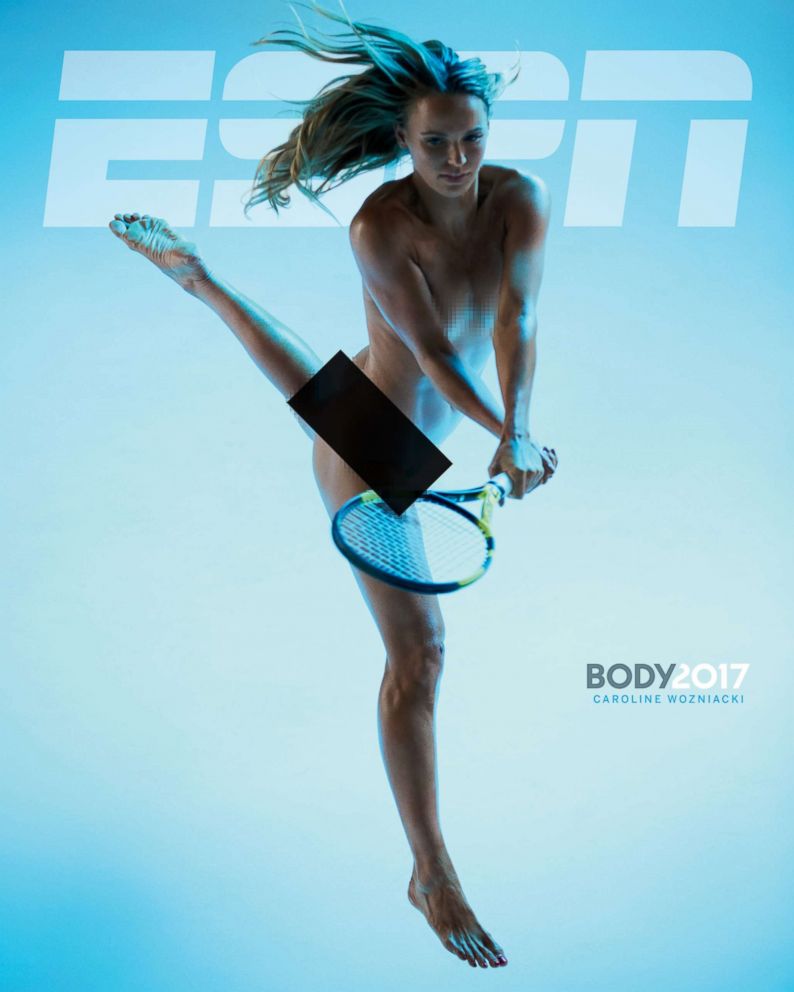 The ninth annual body issue features the first breast cancer survivor to appear, with portraits of four-time Olympic medalist sprinter Novlene Williams-Mills from Jamaica.
The magazine also showcased the first veteran to appear in an ESPN body issue: retired Marine Corps Sgt. Kirstie Ennis, an adaptive snowboarder with a prosthetic leg.
"I had the hardest time wrapping my head around losing my leg," she told ESPN during her photo shoot. "But now I look at it and I'm proud of it."
The athletes shared their stories and reasons for participating in the daring photo shoots.
Thomas, a 5-foot-9-inch point guard for the Boston Celtics, told ESPN that in basketball, "I've been counted out my whole life because of my size."
Ezekiel Elliott of the Dallas Cowboys told ESPN when baring all, "My abs get a lot of attention."
Meanwhile, hockey star Joe Thornton joked, "I think I have good abs underneath. You just can't see them."
Nneka Ogwumike, the 2016 WNBA MVP, said that for athletes, being asked to be included in body issue is "one of the major honors."
"I always dreamed of being in this issue," the 6-foot-2-inch star said, adding that she hopes to reveal "a different side of me as an athlete."
The "ESPN the Magazine" body issue hits newsstands nationwide on July 7.
ESPN is owned by the Walt Disney Co., the parent company of ABC News.