Melissa McCarthy is one of the funniest and most beloved comedic actresses in Hollywood.
But when it came to finding an elegant dress for award shows and events, the actress reveals she didn't have much luck.
McCarthy spoke to Redbook for its July cover and explained why she had to start her own plus-size clothing line.
Read: Melissa McCarthy: I've Dated 'So Many' Gay Guys
Related: Melissa McCarthy Calls Controversial Elle Cover 'Kind of Amazing'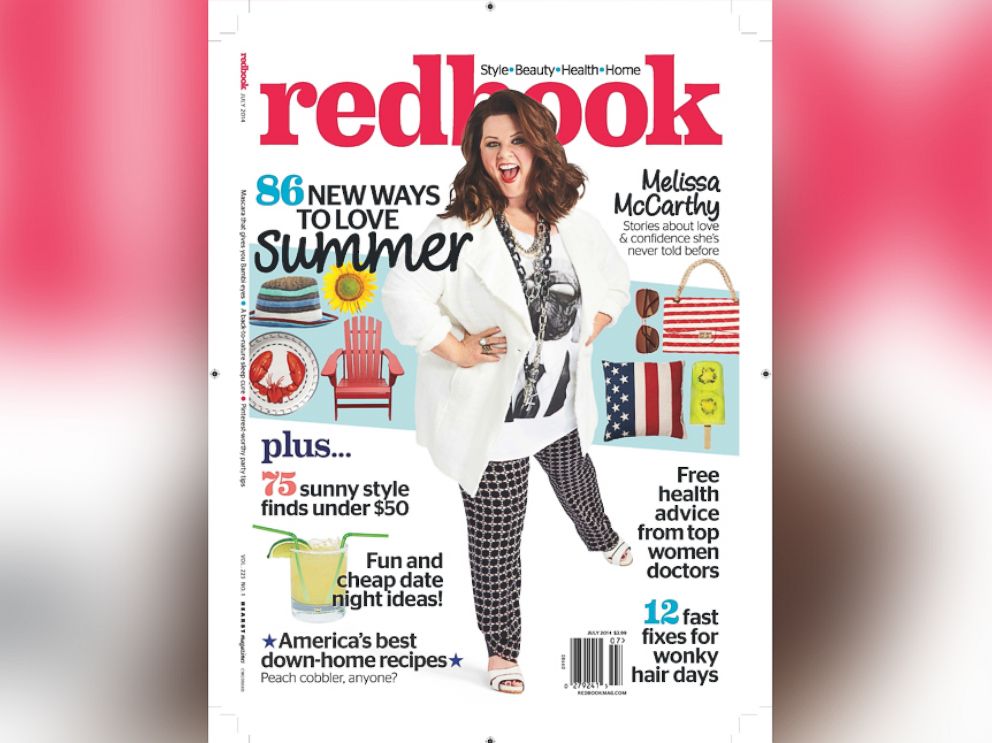 "When I go shopping, most of the time I'm disappointed. Two Oscars ago, I couldn't find anybody to do a dress for me," she told the magazine. "I asked five or six designers—very high-level ones who make lots of dresses for people—and they all said no."
Aside from getting all dressed up for events, McCarthy also opened up to the magazine about her marriage to Ben Falcone (you know, the air marshal from "Bridesmaids).
"Success doesn't define us, even though we love what we do," she said of her and her actor husband. "The important thing is our family and kids. I see teenagers or people who are 21 and think, 'I was an idiot at that age.' I was running around New York like a crazy woman. Thank God I only had three and a half cents to my name. I was too immature to handle success then."
The "Mike and Molly" star, 43, also revealed a goth phase she had in college.
"I wore white kabuki makeup, had blue-black hair. At one point I shaved an inch and a half around my hairline and continued the white makeup up so it made my head look slightly deformed," she said. "I thought it was hilarious. I was in a little town and I just got a kick out of it. I was never sullen. I was a terrible punk—I was still so chatty."