It's a tragic turn of events for one of Hollywood's most promising young stars.
Authorities are investigating the shooting deaths of Jennifer Hudson's mother, Darnell Donerson, and brother, Jason Hudson. They are also searching for the missing 7-year-old nephew of the Oscar-winning actress. Young Julian King has not been seen since the bodies of Donerson, 57, and Hudson, 29, were found Friday afternoon in Donerson's South Side Chicago home. An Amber Alert to find him remains in effect.
In a statement to reporters, Jennifer Hudson's representative, Lisa Kasteler, said, "We can confirm that there is an ongoing investigation concerning the deaths of Jennifer Hudson's mother, Darnell Donerson, and her brother, Jason Hudson. No further comment will be made and the family has asked that their privacy be respected at this difficult time."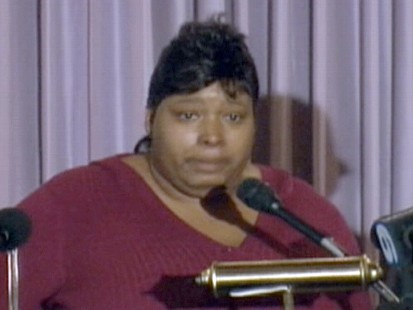 A family member entering Donerson's South Side home Friday afternoon found the woman shot on the living room floor. Officers later found Hudson shot in the bedroom, police said.
At least one of the victims suffered defensive wounds, said authorities who described the shooting as domestic violence.
William Balfour, a man suspected in the deaths, was arrested Friday and remained in custody Saturday morning.
Police spokeswoman Monique Bond said investigators were talking to "a number of people in custody" but she declined to elaborate. An Amber Alert issued Friday said Balfour was a suspect in the double homicide.
Records from the Illinois Department of Corrections show Balfour, 27, is on parole and spent nearly seven years in prison for attempted murder, vehicular hijacking and possessing a stolen vehicle. Public records show one of Balfour's addresses as the home where Donerson and Jason Hudson were shot.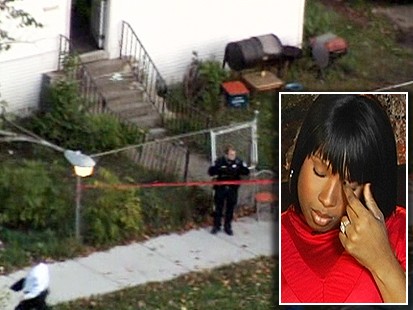 Balfour's MySpace page suggests his violent streak and his desire not to be known as Jennifer Hudson's hanger-on. It says, in part, "I don't tolerate bulls***, so don't come to me with it, I like to live life and experience everything ... I might as well let you all know that Jennifer Hudson is my wife's sister I'm proud of her and wish her nothing but the best in what she do but don't hit me up asking bout her."
The Cook County medical examiner's office said autopsies were being conducted Saturday morning, but results would not be available until later in the day.
Balfour's mother, Michelle, said her son had been married to Hudson's sister, Julia, for several years, but they were separated. She also said Donerson had ordered him to move out of the family's home last winter.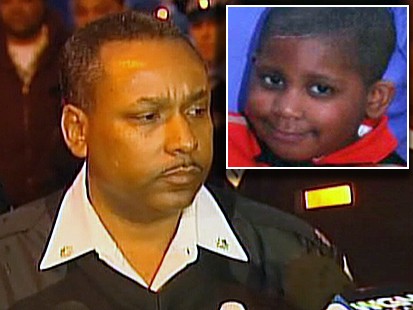 The tragedy comes as Hudson, who grew up in Chicago, continues to reach new heights in her career. Her song "Spotlight" is No. 1 on Billboard's Hot R&B/Hip-Hop charts and her recently released, self-titled debut album has been a top seller. She was featured in this year's blockbuster "Sex and the City" movie and is also starring in the hit film "The Secret Life of Bees."
She won an Academy Award for best supporting actress in 2007 for her role in "Dreamgirls." In an interview last year with Vogue, Hudson credited her mother with encouraging her to audition for "American Idol," which launched her career.
The singer, whose father died when she was a teenager, described herself as very close to her family. In a recent Associated Press interview she said her family, which includes older siblings Julia and Jason, helped keep her grounded.
"My faith in God and my family, they're very realistic and very normal, they're not into the whole limelight kind of thing, so when I go home to Chicago that's just another place that's home," she said. "I stand in line with everybody else, or, when I go home to my mom I'm just Jennifer, (so she says), 'You get up and you take care of your own stuff.' And I love that; I don't like when people tell you everything you want to hear, I want to hear the truth, you know what I mean."
Hudson recently announced her engagement to David Otunga, best known for his stint on VH1's reality show "I Love New York."
Hudson's representatives would not disclose her whereabouts Friday. She had been scheduled to appear Monday in Los Angeles to collect an ensemble cast honor at the Hollywood Awards for "The Secret Life of Bees" with co-stars including Alicia Keys, Queen Latifah and Dakota Fanning.
The Associated Press contributed to this report.