Suge Knight Charged With Murder in Fatal Hit-and-Run
The ex-head of Death Row Records is set to be arraigned Tuesday.
February 2, 2015, 6:39 PM
— -- Marion "Suge" Knight was charged today with murder and other counts following a fatal hit-and-run in a Compton parking lot last week, the Los Angeles County District Attorney's Office announced.
Knight, 49, is scheduled to be arraigned Tuesday in Compton at the Los Angeles County Superior Court, authorities said. He is being held without bail.
Following an altercation on Thursday outside a Compton restaurant, Knight allegedly was driving his truck when he ran over two men standing in the parking lot. One man was injured and the second man, Terry Carter, 55, died. The driver of the pickup fled the scene.
Knight, who was out on bail in a separate robbery case, is charged with one count of murder, one count of attempted murder, two counts of hit-and-run with an allegation that he committed a serious and violent felony while out on bail in another pending case.
The complaint includes use of a deadly weapon and causing great bodily injury allegations and that Knight has prior convictions, making this a third strike case.
If convicted, Knight faces up to life in state prison. The case remains under investigation by the Los Angeles County Sheriff's Department.
Knight has a long history as a rap pioneer, as well as a long history of trouble.
The ex-head of Death Row Records has been in the spotlight on and off since the early 1990s, supporting iconic artists on his former label such as Snoop Dogg and Tupac Shakur.
But there's more to Knight's story than his influence as a hip-hop mogul, or even his reported connection with an East Coast-West Coast rap feud that may have led to the deaths of Shakur and Bad Boy Records rapper Biggie Smalls.
The 6-foot-4 Knight also acquired a reputation as a dangerous and physically imposing man. In 1996, for instance, rapper Vanilla Ice told ABC News' Brian Ross that Knight dangled him off the balcony of a hotel in the early 1990s during an argument over money from the song "Ice Ice Baby."
"I needed to wear a diaper on that day," Vanilla Ice said. "I was very scared."
Knight denied the claim.
Knight was born in Compton, California and, after high school, he played football in college for UNLV before leaving in 1987, according to the Los Angeles Times.
Around the early 1990s, Knight went to work as a bodyguard in the music industry, which led to a stint as a talent manager.
Knight opened Death Row Records in 1992 with partner Dr. Dre, whose album "The Chronic" put the label on the map. The label really started to dominate the rap industry and bring so-called "gansta rap" to the forefront when Snoop Dogg followed Dre with his classic album "Doggystyle" in 1993. That album earned four- and five-star reviews from the likes of Rolling Stone and The Source. It went quadruple platinum.
In 1996, Shakur, who had just joined Death Row, released "All Eyez on Me," a double album, which eventually racked up $10 million in sales, according to The Source.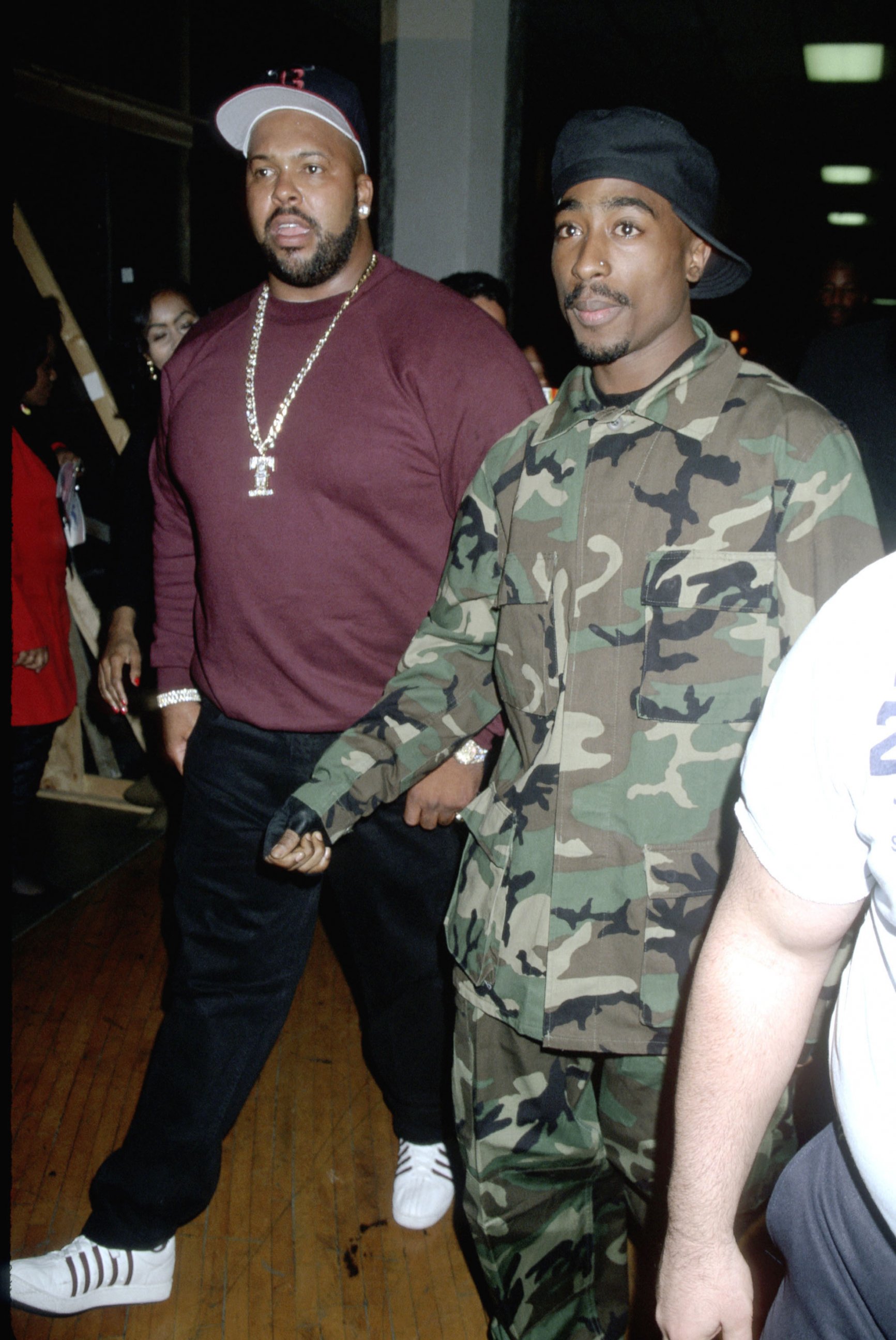 The entire time Death Row was dominating the music industry, Knight seemed to be the publicity catalyst.
But there was also trouble.
In 1995, Knight famously attended the Source Awards and insulted Bad Boy frontman Sean Combs, now known as Diddy, about performing on his artists' songs.
"Anyone out there who wanna be a recording artist and wanna stay a star, but don't have to worry about the executive producer trying to be all in the videos, all on the records, dancing, come to Death Row," he said.
Some have speculated that was the point where the reported beef between Bad Boy (East Coast-based) and Death Row (West Coast-based) began.
After Shakur joined Death Row, the reported feud seemed to get worse. Shakur insulted Bad Boy's legendary rapper, The Notorious B.I.G., a.k.a. Christopher Wallace, on records such as "Hit 'Em Up," which even talked about Walace's wife.
Other artists were attracted to Knight and his empire in the mid-1990s -- even M.C. Hammer, who signed with the label in 1995 in an apparent effort to shed his clean-cut image.
In 1996, Knight was behind the wheel of the car with Shakur in the passenger seat when Shakur was shot and killed in Las Vegas at age 25.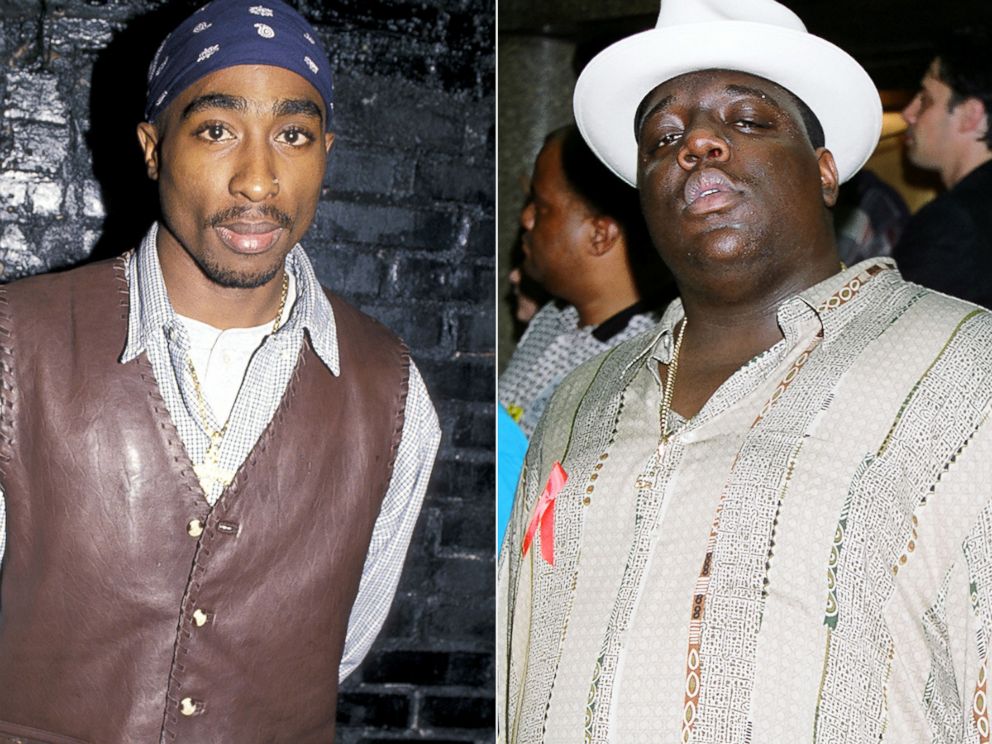 Wallace was shot and killed months later in 1997 at age 24 in Los Angeles.
Unrelated to the murders of the two rap stars, Knight did jail time from the late 1990s to 2001 for violating probation on a 1992 assault and weapons case. In 2003, he went to prison again for the same offense.
It was around that time that Knight's Death Row records began to falter. Dre left in 1996 and, that same year, one of his bodyguards was shot during a dispute and later fired, according to the Times.
After Snoop Dogg left the label, as well, Knight filed for bankruptcy years later in the mid-2000s, according to LegalZoom.
In 2005, Knight was shot in 2005 at a VMA's party hosted by Kanye West.
Death Row was sold in 2008.
Before last week's arrest, Knight was arrested in Las Vegas in 2012 and was given three years' probation for driving without a license.
He was shot yet again in 2014 at a pre-VMAs Party hosted by Chris Brown. That shooting happened at 1:36 a.m. at 10ak in West Hollywood, where Brown was having an album release party, a source told ABC News at the time. His multiple gunshot wounds required surgery.
Knight also has another active case against him. He was charged with robbery late in 2014 over a claim that he stole a photographer's camera and expected back in court later this month. He pleaded not guilty to the charge.
ABC News' Michael S. James and Michael Rothman contributed to this report.