Everyone's favorite "Last Jedi" Mark Hamill turns 66 today and it's hard to believe Darth Vader's son is really in his mid-60s. He's still got along way to go to catch Yoda, who lived to be almost 900 years.
But the "Star Wars" icon is much more than Luke Skywalker. For example, did you know he's had a very successful voice-over career and that he's really passionate about staying in touch with his fans?
Well, here's a few things you might not know about the boy who brought balance back to the Force -- for a little while at least.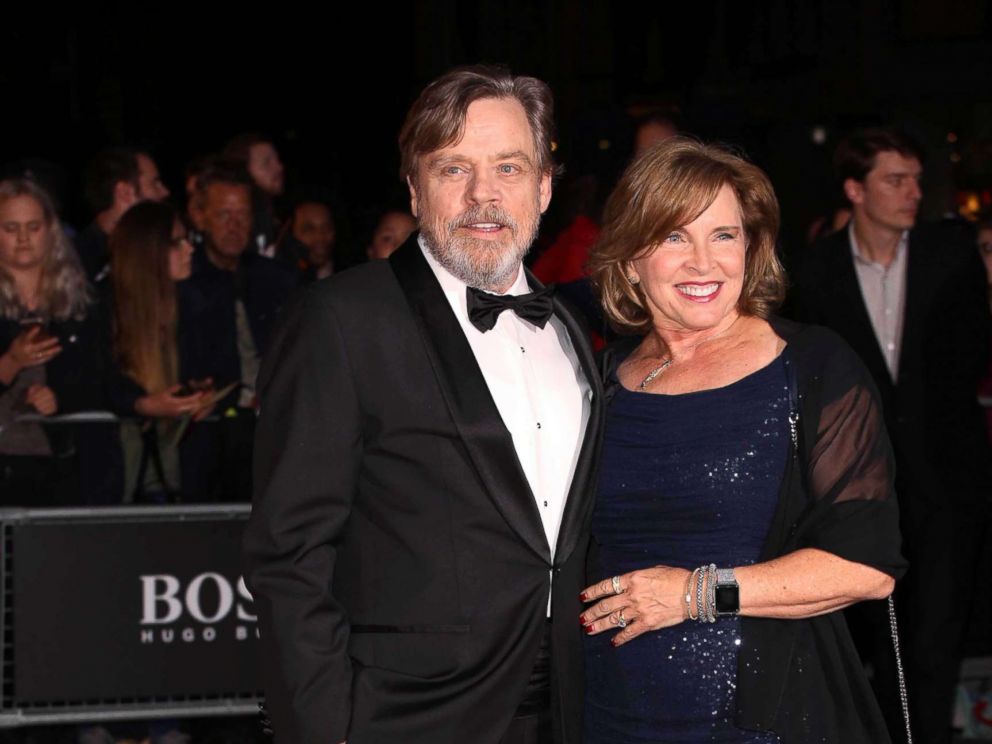 1 - The Joker
You can't do a list like this without mentioning Hamill's stellar work over the years voicing the one and only Joker in animated Batman films.
In fact, Hamill's been voicing Batman's nemesis for almost 25 years, dating back to 1993's "Batman: Mask of the Phantasm." If you look on IMDB, he has almost 50 credits to his name under Gotham's creepiest villain.
You can currently catch him on the series "Justice League Action" and in last year's "The Killing Joke," one of Batman's darkest storylines to date.
2 - The Trickster
But Hamill's not done being evil and loving every second of it.
On CW's "The Flash," he played a very Joker-like character, the Trickster, someone he also played in the original "Flash" show from 1991. CW's "Flash" has made a major effort to bring back some of the cult favorites from the original series, including John Wesley Shipp, who played Barry Allen in the past and now plays his father in the modern take.
3 - The Trumpster
Hamill isn't afraid to speak out when he feels like the current president of the United States is tweeting too much, and he has created a character called "The Trumpster" that reads President Trump's tweets in a voice that resembles The Joker.
He has commented on everything from his thoughts on "overrated" actress Meryl Streep to alleged wiretapping.
Donald Trump has yet to comment on the satire.
4 - Autograph authenticator
Ever wonder if your signed Luke Skywalker lightsaber was real or not? Hamill has, on more than one occasion, let fans tweet pictures at him to find out if their memorabilia was legit or fake.
In December 2015 Hamill shared his trick for spotting a forgery. If there is a corny joke attached to the signature, it's real!
5 - The Winter ... Jedi?
On Sunday, fans started a minor trend on social media, pointing out that a young Hamill sure looks a lot like "Captain America" star Sebastian Stan.
"Sorry to disappoint you but I refuse to say "Sebastian Stan-I AM YOUR FATHER!" (even though, in fact, I am) ?? #SorryNotSorry #MySonSebastian," he joked.
Both Marvel and Lucasfilm are owned by Disney, so a Hamill cameo in the next "Avengers" movie is a possibility -- a very slim to none possibility, but there's hope! And as fans know, rebellions are built on hope!
6 - It really is ALL about the fans for Hamill
Aside from his interactions on Twitter, Hamill has been known to drop in on a convention, or more importantly, a children's hospital or two to bring smile to young "Star Wars" fans.
He's also a devout animal lover, so if the kids are lucky enough, maybe he'll bring some furry friends along.
Happy birthday Mark and "May the Force be with you!"
Disclaimer -- As mentioned earlier in this piece, ABC News and Lucasfilm are both owned by parent company Disney.