Tracy Morgan Is Released From the Hospital
He's showing "signs of improvement" but "has a long way to go," his rep said.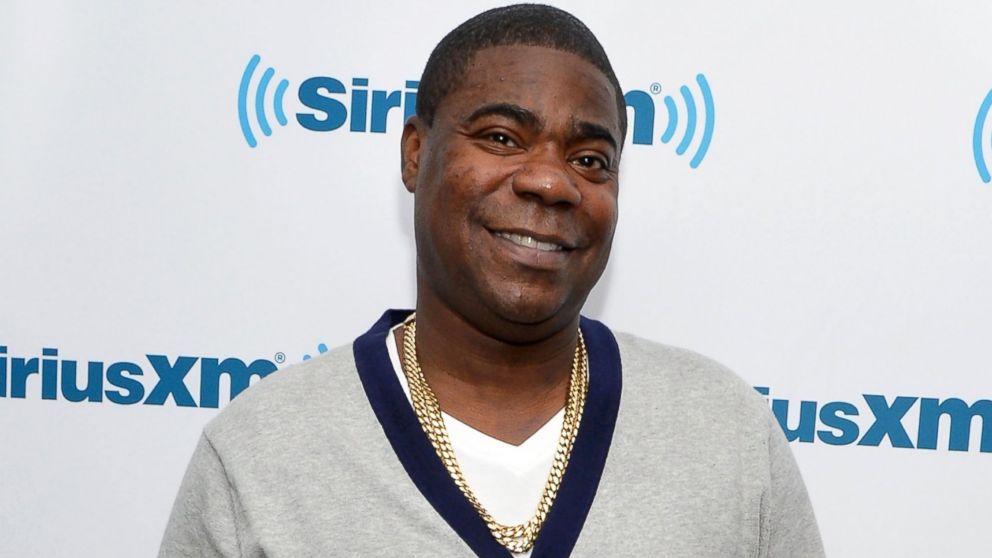 June 20, 2014 -- Tracy Morgan has been released from the hospital.
The comedian, who was involved in a fatal car crash June 7, has been transferred to an undisclosed rehab center, where he will stay for the next few weeks, according to his publicist.
"While he is continuing to show signs of improvement, he still has a long way to go," his rep said in a statement. "He and [his fiancée] Megan wanted to publicly express their deepest gratitude to everyone at Robert Wood Johnson University Hospital for the unbelievable care and attention they provided him."
Tracy Morgan's Recovery 'Will Be Arduous,' Rep Says
Immediately after the accident, Morgan, 45, was hospitalized in critical condition. Nine days later, he was upgraded to fair condition, as was his assistant Jeff Millea. There has been no update about comedian Ardie Fuqua, who was also in critical condition after the crash. Comedian James McNair died.
Meanwhile, the Walmart truck driver accused of causing the crash, Kevin Roper, has been charged with vehicular homicide. He has pleaded not guilty and is free on bail.
Tracy Morgan 'Shows Signs of Improvement,' but Still Critical, Rep Says
On Thursday, a preliminary report issued by the National Transportation Safety Board revealed that Roper, who prosecutors say had been awake for 24 hours before the accident, was going 65 mph at the time of the crash -- 20 mph hour over the speed limit.
"Mr. Roper has entered a plea of not guilty. It was not an artificial exercise, but rather the first step in defending the charges that have been filed against him," Roper's lawyer, David Jay Glassman, said in a statement. "The initial investigation results released yesterday by the NTSB have only served to bolster our intention to aggressively defend the matter to the fullest."
Glassman also added that he and his client will not be speaking out about rumors or speculation, and believe that Roper will be acquitted in court.
"We remain mindful of the victims and continue to express our deepest sympathies to the family of James McNair and our heartfelt wishes for a full recovery of those who suffered injuries in the accident," he added.