More than a year and a half after losing their son Jett in the aftermath of a seizure, John Travolta and Kelly Preston announced they're expecting another baby boy.
Representatives for Preston confirmed to People magazine that the couple is having a son. According to People, Travolta, 56, and Preston, 47, celebrated the news with more than three dozen close friends at a shower held at their Los Angeles-area home earlier this month. A family friend told the magazine, "This baby is such a healing baby."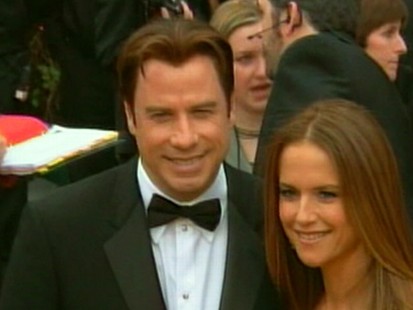 The couple's May announcement that they were expecting was the first bit of good news they had shared in a long time, and helped overshadow reports that their two dogs had just been killed in what officials called "an unfortunate accident" on the tarmac of Bangor International Airport in Maine.
"It's impossible to keep a secret," they wrote in a statement on Travolta's Web site in May, "especially one as wonderful as this."
"We want to be the first to share this great news with everyone that we are expecting a new addition to our family," the online statement continued and was signed "Love, John, Kelly and Ella."