Twenty-five years ago, Laura Palmer's body was found by the riverbank in the first-ever episode of "Twin Peaks," and fans of the cult classic watched as the tiny Washington town was transformed by her murder.
Showtime is attempting to revive the series, though co-creator David Lynch announced a few days ago that he would have no part of it.
While some of the stars from the original have said that they hope to appear in the reboot, all of the actors have had success outside of "Twin Peaks." Here's what they've been up to.
Kyle MacLachlan as Special Agent Dale Cooper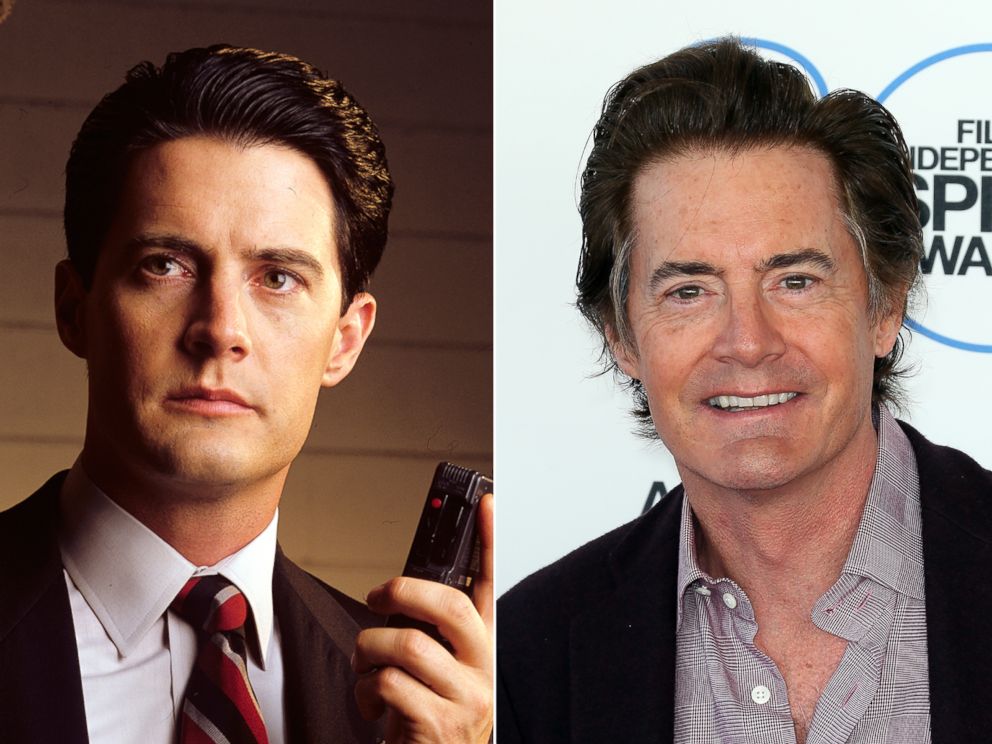 After working with David Lynch in "Dune" and "Blue Velvet" MacLachlan took on a starring role in "Twin Peaks," as a special agent investigating the death of Laura Palmer. After winning a Golden Globe for the role (and earning two Emmy nominations), MacLachlan went on to find great success on the small screen, with major roles in "Sex and the City" (as the love interest for Kristin Davis's Charlotte York) and "Desperate Housewives." He also guest-starred in "How I Met Your Mother." Now 56 and appearing in "Marvel's Agents of S.H.I.E.L.D." and "Portlandia," MacLachlan, who also has his own wine label, lives in New York City with his wife, son and two dogs, who have their own website, "The Adventures of Mookie and Sam." He's also said to be returning to the Showtime revival of the show. "I'm very excited to return to the strange and wonderful world of 'Twin Peaks,'" he said in January.
Sheryl Lee as Laura Palmer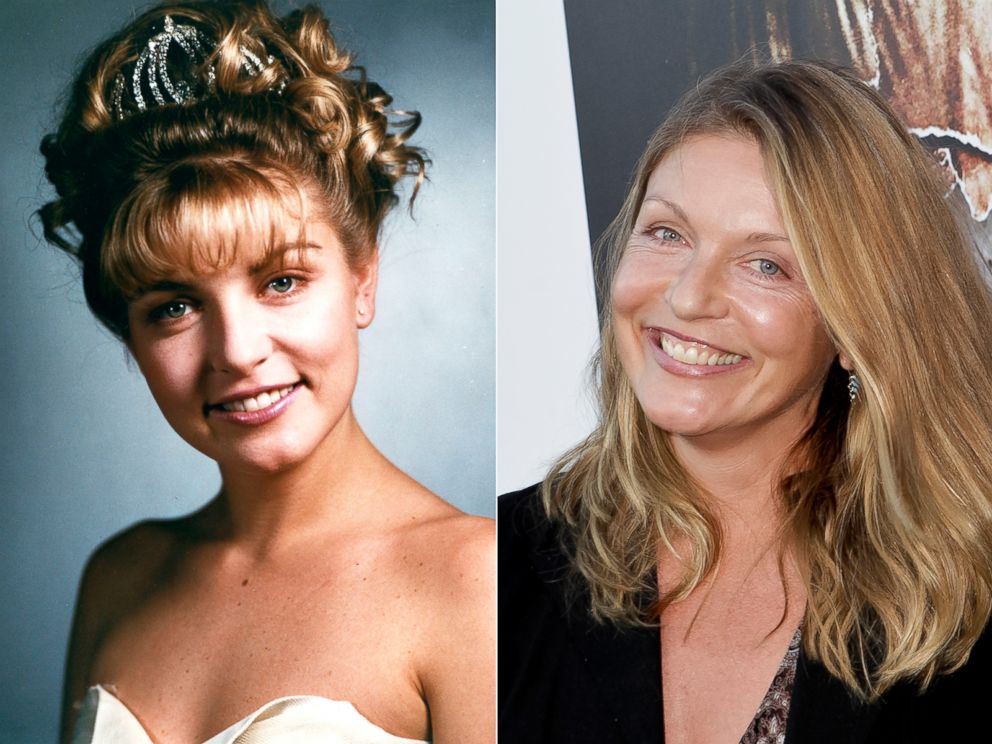 After Lynch saw a publicity photo of Lee, he asked her to audition and cast her as the late homecoming queen Laura Palmer and Laura's cousin Maddy Ferguson. In 1992, she made her Broadway debut in "Salome" and began starring in a few films, including "Twin Peaks: Fire Walk with Me." However, most of her work has been in TV, including big roles in "L.A. Doctors," "One Tree Hill," and "Dirty Sexy Money." Lee, who has a teenage son with Jess Diamond, the son of Neil Diamond, told to the London Evening Standard that she had to put her career on hold after being diagnosed with a rare blood disorder in 2007. "Everything was taken away — my health, my career, my finances," she said, adding that she also had to sell her "Twin Peaks" memorabilia. "I now live a very, very quiet, simple life in a tiny little guest house on somebody else's ranch." However, Lee, now 47, is expected to return for the reboot.
Ray Wise as Leland Palmer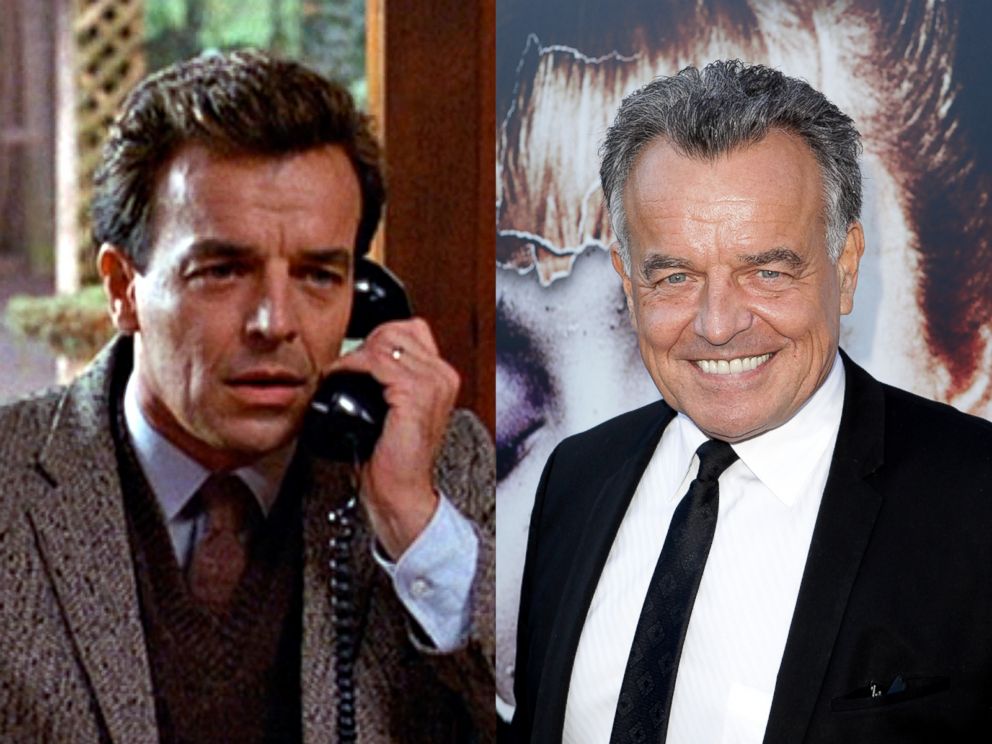 Wise, who played the father of Laura Palmer, has worked steadily since "Twin Peaks" and "Fire Walk with Me," with recurring roles in shows including "24," "Reaper," "Chuck," "How I Met Your Mother," and "The Young and the Restless." Most recently, he's appeared in "Fresh Off the Boat" and "Mad Men." Wise, 67, who is married with two children, has also worked on video games, including "Command and Conquer: Red Alert 2." According to IMDB, he's also slated to appear in the Showtime version of the show.
Grace Zabriskie as Sarah Palmer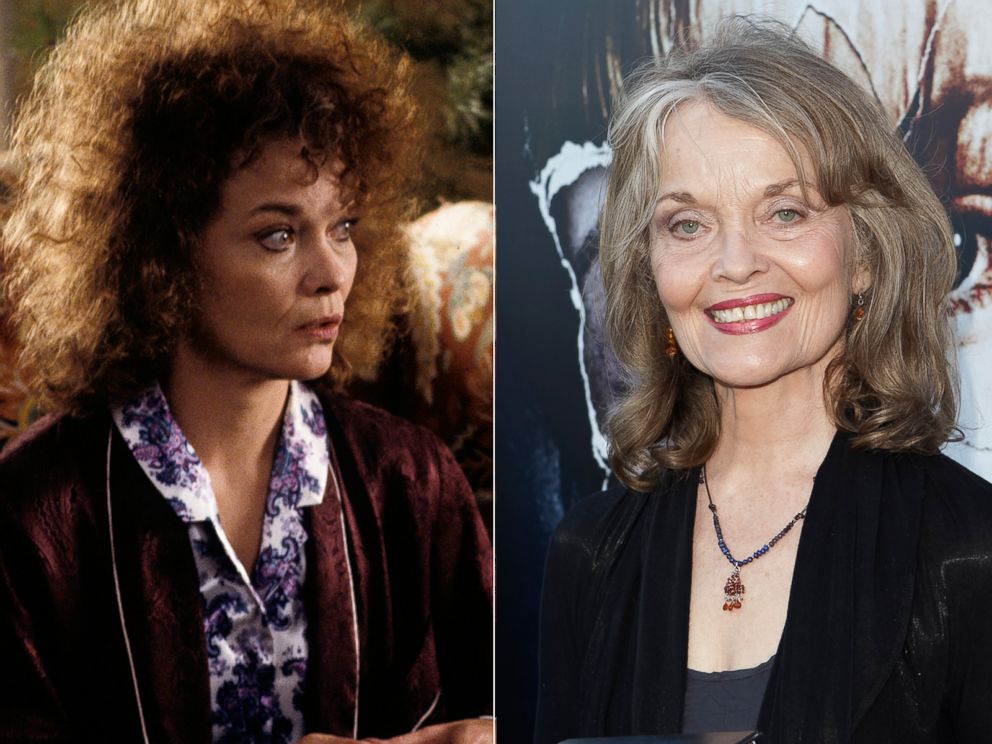 Before coming to "Twin Peaks" to play Sarah Palmer, the psychic mother of the doomed Laura Palmer, Grace Zabriskie, now 73, starred in dozens of films, including "Norma Rae," "Drugstore Cowboy," "Fried Green Tomatoes" and "Officer and a Gentleman," playing Debra Winger's mother. But she is perhaps best known by her TV roles, including "Seinfeld," "The King of Queens," "Big Love" and "Charmed."
Dana Ashbrook as Bobby Briggs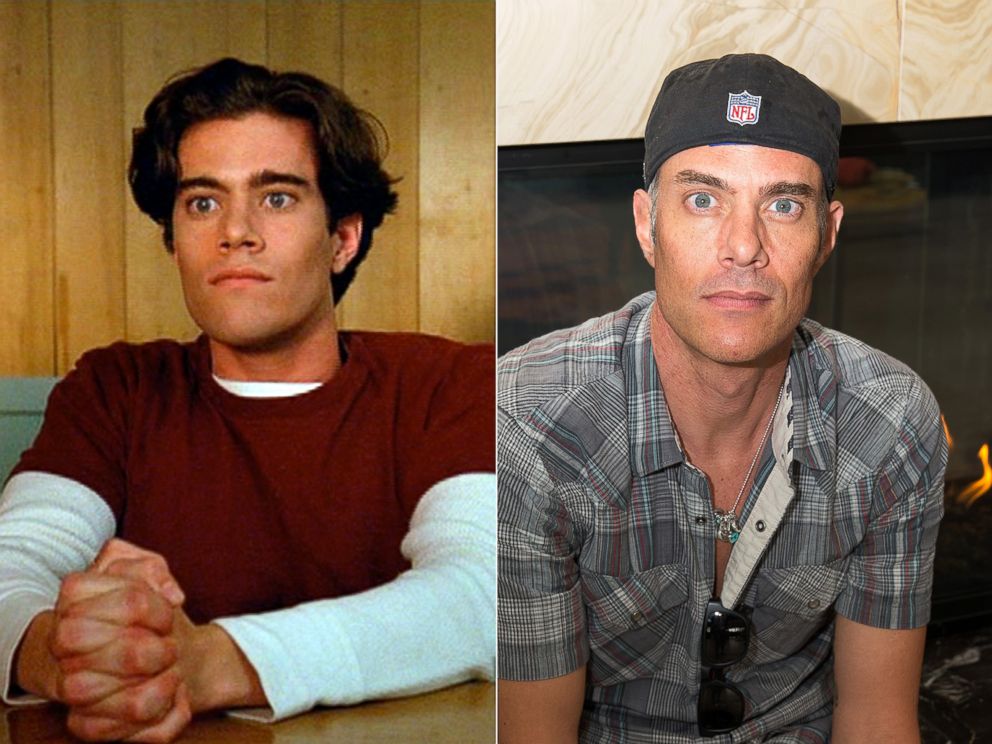 After guest starring in a few TV shows and an ABC after-school special, Ashbrook got his big break, playing Bobby Briggs on the hit TV series and its 1992 prequel film "Twin Peaks: Fire Walk with Me." After "Twin Peaks," Ashbrook, now 47, played Clyde in the 1992 TV film, "Bonnie & Clyde: The True Story" and appeared in TV shows including "Dawson's Creek," "Charmed" and "Law & Order: Special Victims Unit." He is set to return as Bobby in the Showtime reboot.
Lara Flynn Boyle as Donna Hayward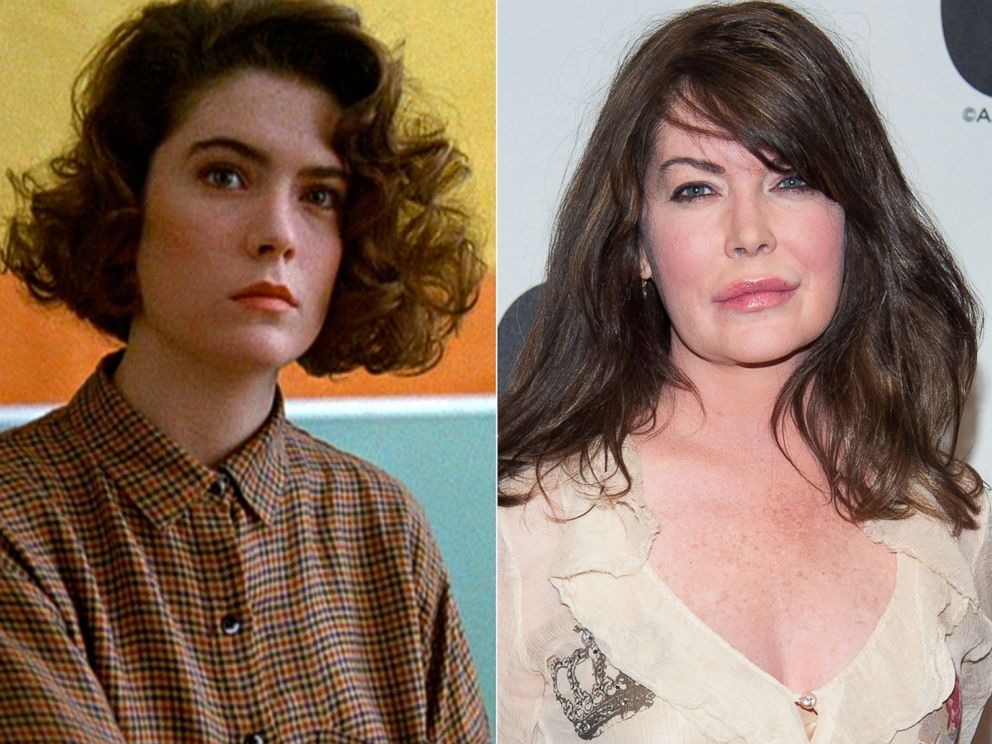 Boyle, 45, starred in her first major role as Donna Hayward in "Twin Peaks," but did not return for the film. Instead Moira Kelly took over the role as Donna. That didn't stop Boyle from earning a number of roles in films in the 90s and a starring role as Helen Gamble in TV's "The Practice" up until 2003. But after earning a Razzie Award for worst supporting actress in "Men in Black II" in 2002, Boyle started getting less attention for her acting roles than who she was dating (co-star Kyle MacLachlan, David Spade and Jack Nicholson) and her changing appearance amid speculation of plastic surgery. No word of her returning for the reboot.
Sherilyn Fenn as Audrey Horne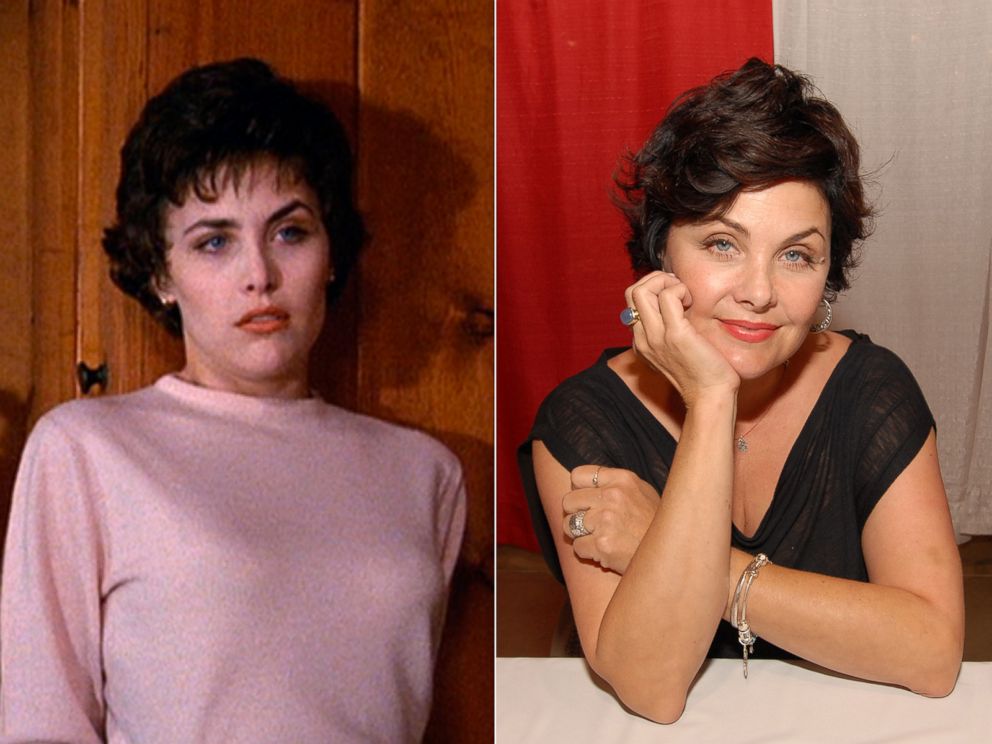 After appearing in B-movies throughout the 80s, Sherilyn Fenn got her big break playing high school femme fatale Audrey Horne. An audience favorite, Fenn, now 50, achieved cult status after the scene in which she knotted a cherry stem with her tongue. After the show, Fenn passed on the "Twin Peaks" prequel and posed for Playboy, becoming a major sex symbol and appearing in a number of films including, "Wild at Heart," Of Mice and Men" and "Boxing Helena." Her career slowed down in the late 90s but she resurfaced on television throughout the 2000s and is set to reprise her role for the "Twin Peaks" reboot.
Mädchen Amick as Shelly Johnson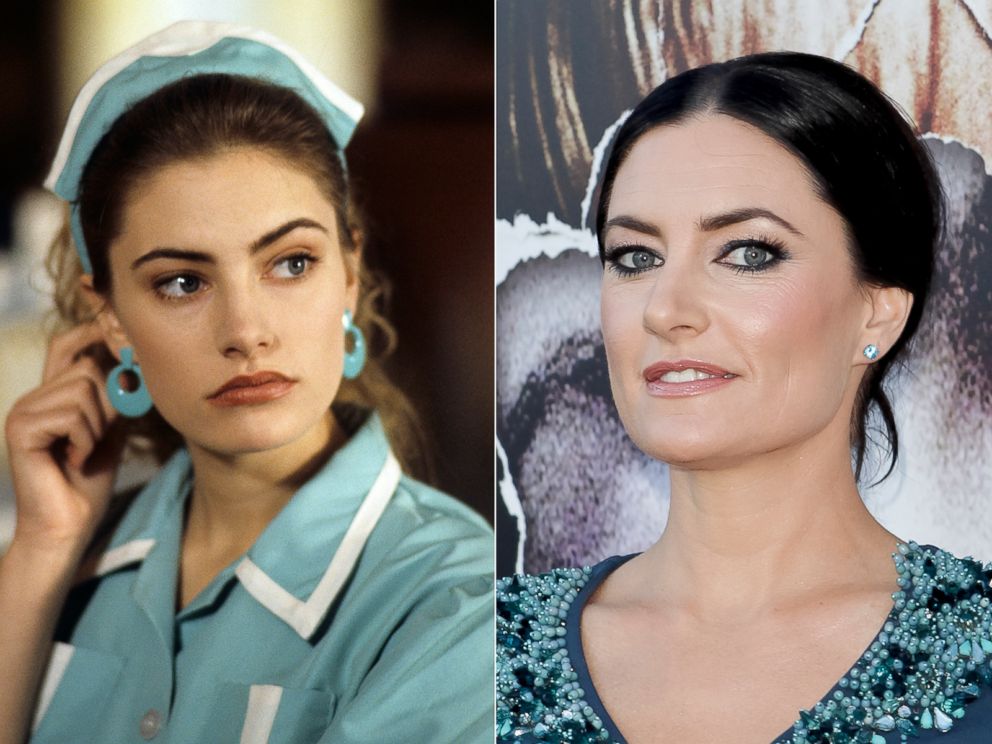 Amick also got her big break in "Twin Peaks," as popular waitress Shelly Johnson and reprised her role for the film prequel. Despite appearing in a few films and the short-lived prime-time soap opera "Central Park West," Amick failed to get the kind of attention she once had with "Twin Peaks." Soon, she became a frequent guest star on TV shows, before finally earning a starring role in Lifetime's "Witches of East End." Amick, now 44, was quick to signal she was on board with the reboot soon after it was announced, and since Lynch has dropped out, she is urging fans to sign a change.org petition to get Showtime to give Lynch what he wants or allow another network to tackle the project.
Peggy Lipton as Norma Jennings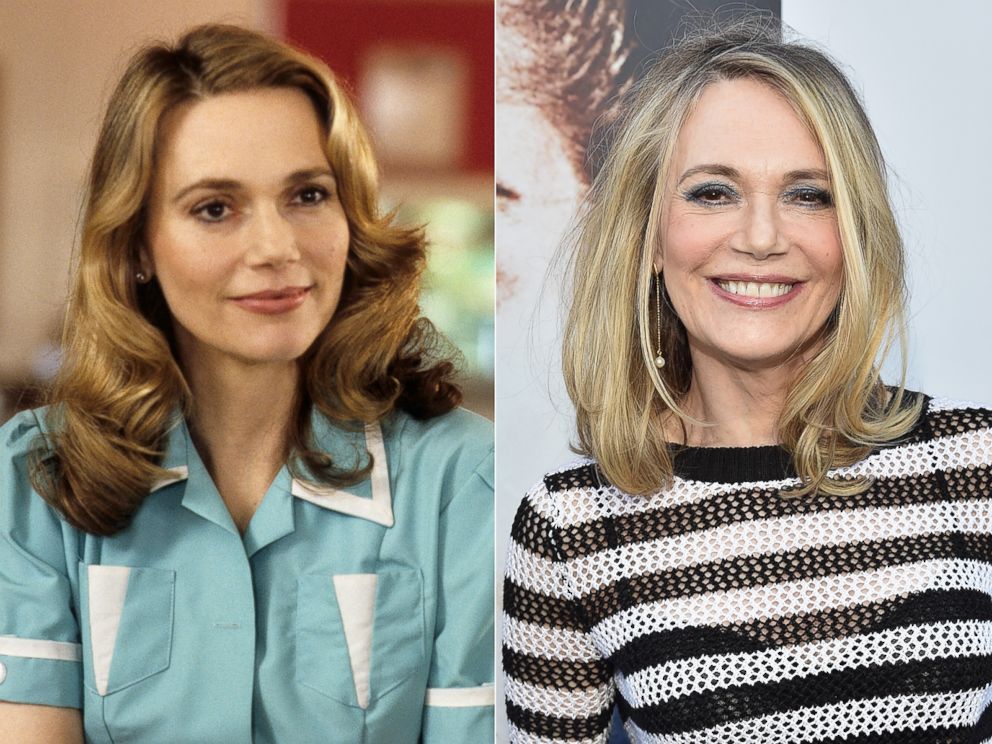 Star of the hit series "The Mod Squad," fashion icon and 60s "it girl" Peggy Lipton was introduced to a whole new generation of fans when she appeared as Amick's co-worker Norma Jennings in "Twin Peaks." Following the prequel, Lipton, now 68, appeared in films and TV shows, including the series "Crash" and "House of Lies." The mother of actresses Rashida and Kidada Jones with ex-husband Quincy Jones, Lipton also signaled she's on board for the reboot.
Heather Graham as Annie Blackburn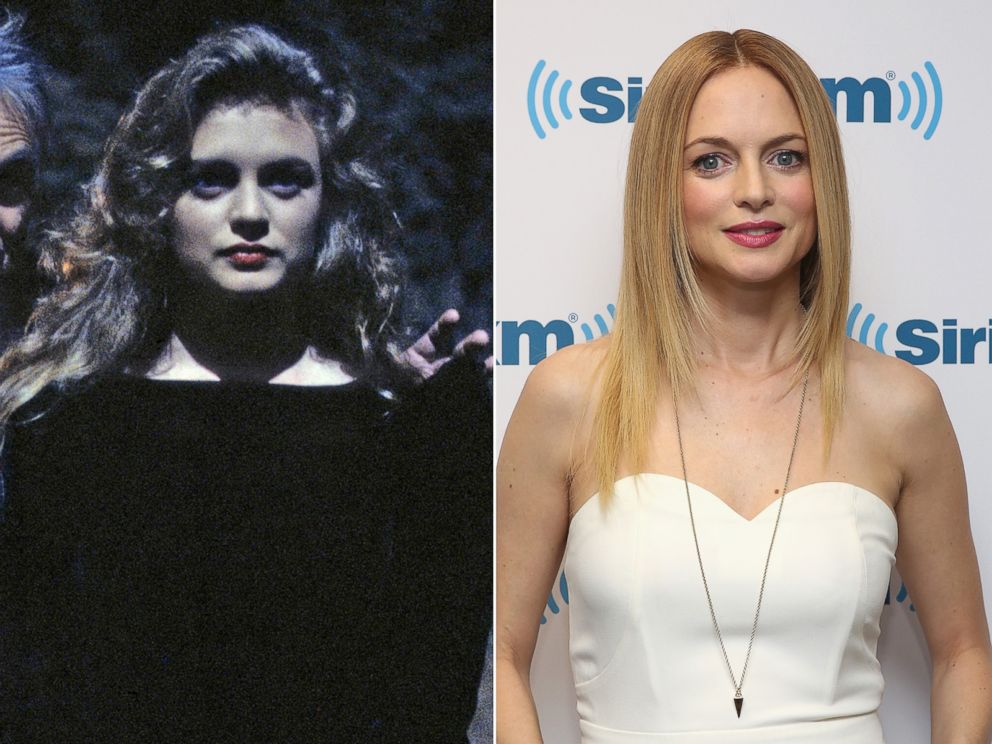 Graham wasn't on "Twin Peaks" for long, but her turn as Annie Blackburn, the love interest to Dale Cooper and Norma's sister, was a star-making one for the actress. After "Twin Peaks," Graham, 45, went on to find roles in other TV shows, from "Scrubs" to "Californication" and on the big screen, in films including "Boogie Nights," "Austin Powers: The Spy Who Shagged Me," and "The Hangover."
Richard Beymer as Benjamin Horne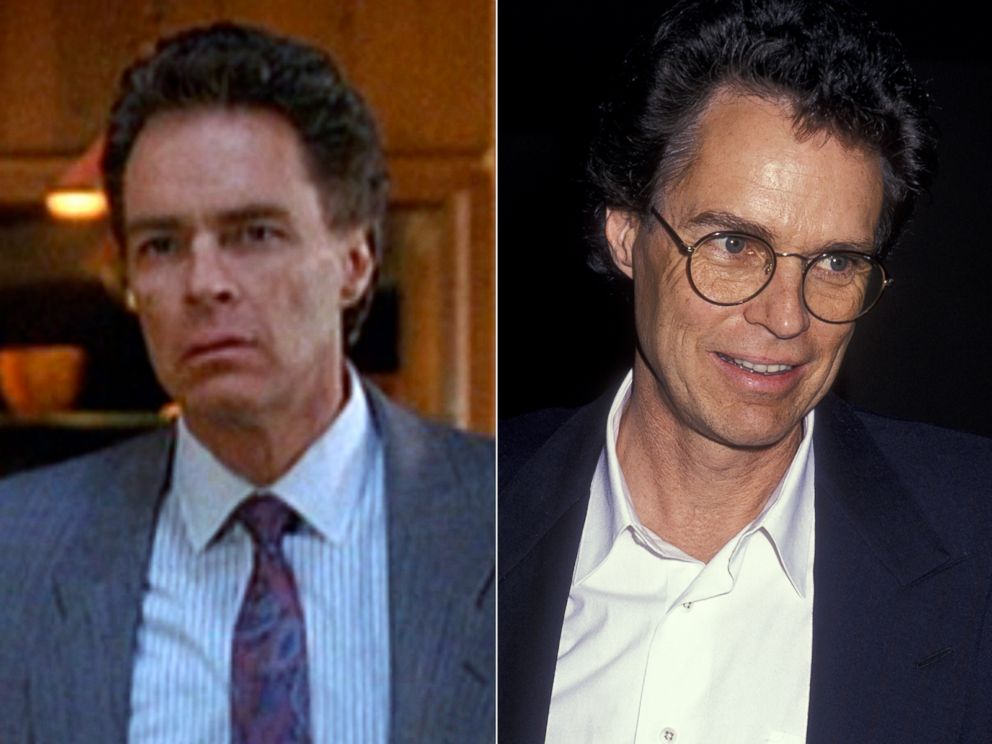 Beymer, 77, had an impressive resume prior playing businessman Ben Horne in "Twin Peaks," including major roles in "West Side Story" and "The Diary of Anne Frank." Afterward, he stopped acting as frequently, though he did appear on TV ("The X-Files," "Murder, She Wrote," and "Star Trek: Deep Space Nine") and in films ("My Girl 2") from time to time. After collaborating with Lynch again on the film, "It's a Beautiful World," he told the blog Brad D Studios that he was "kicked out" of Hollywood and has since moved to Iowa. "I was delighted to get out of the traffic and the whole scene in L.A. To be perfectly frank with you, I haven't been this creative in my whole life," he said. "The paintings I'm doing, the explorations with found art, the films I'm making – it's just remarkable. I'm very pleased."
Michael Ontkean as Sheriff Harry S. Truman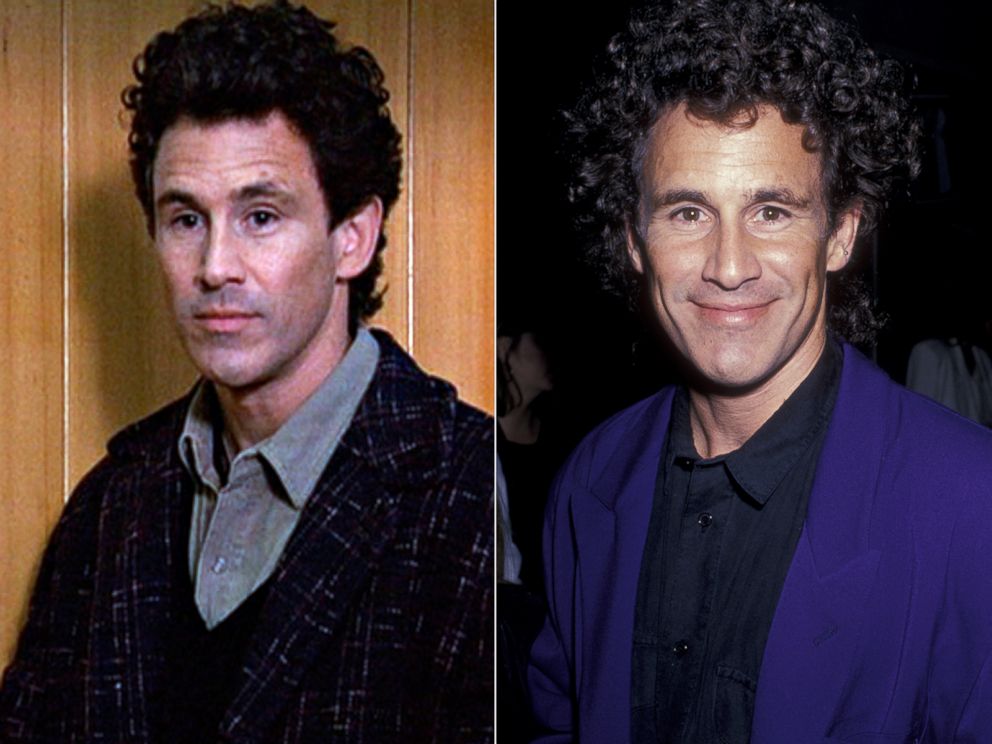 Ontkean, 69, who was perhaps best known for his role as a cop in "The Rookies," appeared in a number of TV movies after his role as the Twin Peaks sheriff ended. In 2011, he appeared in "The Descendants," as George Clooney's cousin Milo. According to the website Welcome to Twin Peaks, Ontkean, who is said to be returning to the revival, currently lives in Hawaii.
Kimmy Robertson as Lucy Moran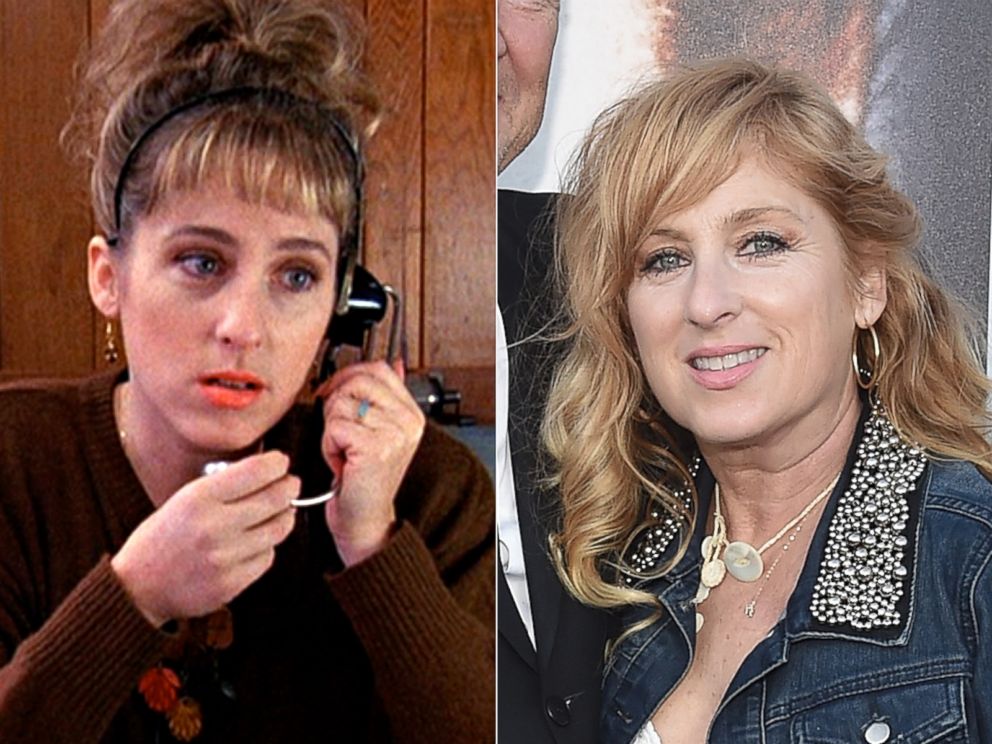 As a receptionist for the Twin Peaks' sheriff's department, Moran's distinctive voice and comedic chops gave levity to the series. Afterward, the actress, 60, found voice work in in "The Simpsons," "Pepper Ann," "The Tick," and "American Dad!"
Joan Chen as Josie Packard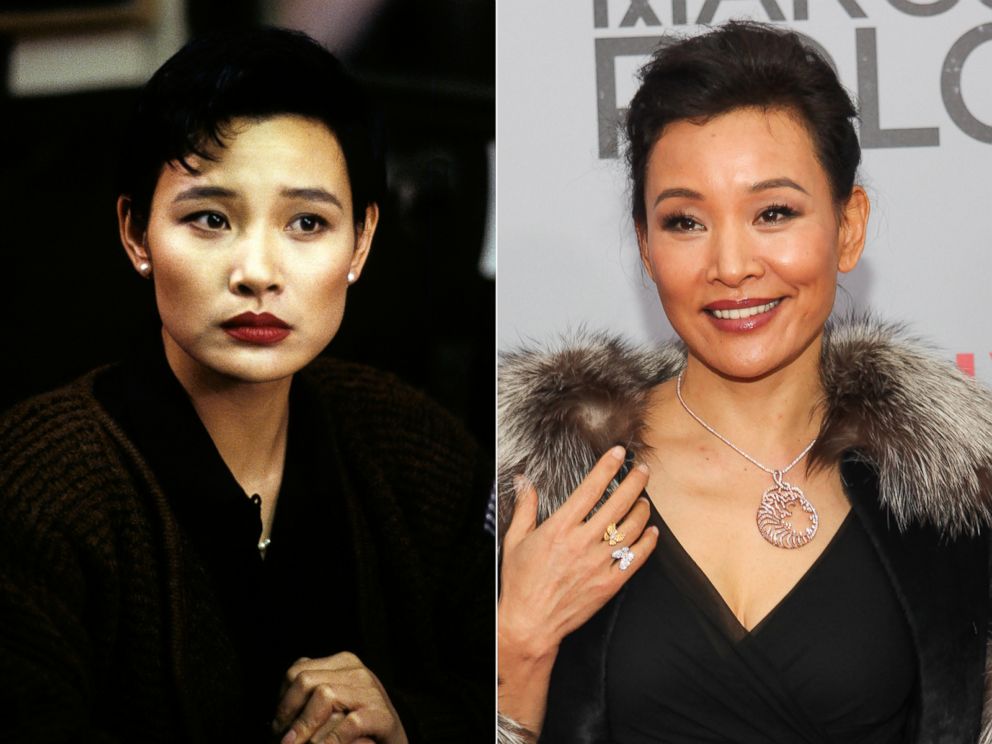 After starring in the 1987 Oscar-winning film "The Last Emperor," Chen, 53, was cast as Josie Packard in "Twin Peaks." After the show ended, Chen, now 53, went on to star in Oliver Stone's "Heaven & Earth," "Red Rose" and "Lust, Caution," among other films. She also moved into directing in the late 90s with "Xiu Xiu: The Sent Down Girl" and, later, "Autumn in New York," starring Richard Gere and Winona Ryder. Chen recently returned to the screen in the Netflix series "Marco Polo" and has said she hopes to make an appearance in the "Twin Peaks" reboot.