Tonight's the night – the ninth season of "American Idol" has come down to a contest between the early favorite, Crystal Bowersox, and Lee DeWyze, once a middle-of-the-pack contender whose popularity with judges and fans has steadily grown.
The DeWyze-vs.-Bowersox drama could be eclipsed by acerbic judge Simon Cowell, who is making his final appearance on the show. Many fret that "Idol" will never be as entertaining without him.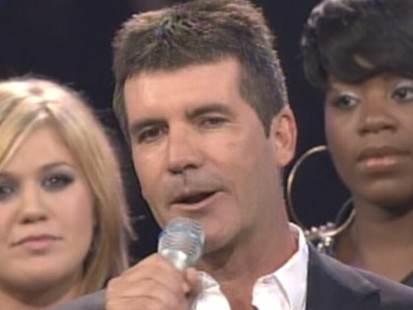 First, the predictions: The judges have been leaning clearly toward DeWyze in recent weeks, but after last night's bravura performance, a lot of critics are calling it for Crystal.
"If the finals were the deciding factor, Crystal won it in a walk," USA Today's Ken Barnes wrote on the site's "Idol Meter", which gave Bowersox a score of 51 against DeWyze's 26.
"On a night when their verdicts probably couldn't sway any votes, the judges were lukewarm toward Lee. They called him out for nervousness, vocal wobbliness and lack of excitement, and although they were polite, they made it clear that Crystal outperformed him by a considerable margin."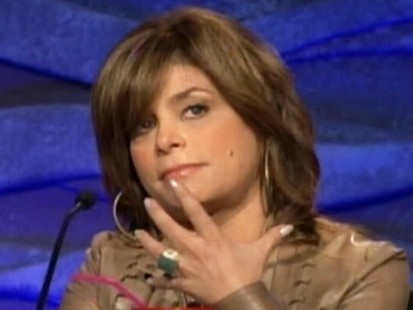 Bowersox's renditions of "Me and Bobby McGee" and Alannah Myles' "Black Velvet" got good reviews, but it was her performance of Patty Griffin's "Up to The Mountain" that seemed to win critics' hearts.
It was "an achingly tender performance whose power was as much in the arrangement," wrote Leslie Gray Streeter. "I will say that after a few weeks of decline, it looks like early favorite Crystal Bowersox pulled it off, at least singing-wise, and should probably be the winner on tonight's finale."
"I think America will vote Lee into office, but, as far as the night's performances went, Crystal's last song really got me," Blake Lewis wrote for USA Today's Idol Chatter blog.
DeWyze started off with "The Boxer" by Simon & Garfunkel, went to R.E.M.'s "Everybody Hurts" and finished with "Beautiful Day" by U2.
"Everybody Hurts" perfectly fit his voice, but the judges' reaction was lukewarm, even though, just few days ago, they seemed to have clearly picked him as the favorite.
Some "Idol" watchers were surprised by the judges' switcheroo.
"It all played out like a bad romance up there on the 'Idol' stage tonight," Entertainment Weekly's Michael Slezak wrote.
"I mean, earlier this week, Simon Cowell and Randy Jackson each made national talk-show appearances where they predicted Lee's win; six performances later, they were pulling out 'I genuinely wish the best for you' consolation critiques that sounded like lyrics to a bittersweet Whitney Houston breakup ballad."
But Slezak predicted that whatever the outcome tonight, both contestants will come out on top where it really counts – the charts.
"It doesn't matter that much whether it's Crystal or Lee getting that confetti shower at the Nokia on Wednesday," Slezak wrote. "Because unlike some of their Idol predecessors, these two cats seem to have developed the kind of fan bases that will buy their post-Idol debuts based on the quality of the music, not on the basis of a 'winner' or 'runner-up' title."
But can the same be said for "American Idol" itself now that it's losing Cowell? The producers are making his departure a major highlight of the show, and Paula Abdul and some former "Idol" winners are expected to show up.
The New York Times wondered whether the exit of "Idol's" "gatekeeper" will sink the show.
"He's the patriarch who rules with an iron fist, he's the villain, he's the dragon you have to slay to get to your fortune," Katherine Meizel, an ethnomusicology professor and author of the forthcoming book "Idolized," told the Times. "Losing him, I think 'Idol' might have lost the plot, literally."