When faced with a buying decision, conventional wisdom says that a more expensive product is a better product.
But how much better?
And as you look at the wildly varied prices of tech gadgets, that question gets very complicated: what is 802.11N and is it worth $30 more than 802.11G? Is GPS real-time traffic worth $200? Is 12X zoom worth $1,000 in my camcorder?
To answer these questions we asked two Los Angeles professionals to try out a series of gadgets and share their experiences. Matt Margus is a realtor and Mieke Ter Poorten is a talent agent and mother of two. Both are tech-savvy, but neither considers themselves a gadget expert.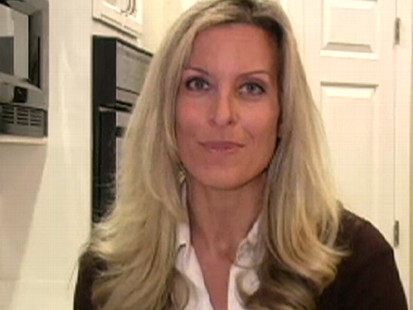 Getting Around GPS
We start by asking them to test an expensive and a budget GPS device. Matt gets the expensive Garmin Nuvi 1690 which we found online for $375. The Nuvi has 4.3-inch diagonal screen, speaks street names (eg "turn left on Buena Vista Boulevard"), and it comes with a subscription service that provides lots of extra data that is wirelessly delivered to your device. First and foremost it has real-time traffic reporting in major cities. The idea is that when a blockage is reported, the device can reroute you to avoid major delays; you'd never have to listen to radio traffic alerts again. Other extras included in the device are Google local search, real-time gas prices, current weather, movie times, even arrival times for incoming and outbound flights.
Mieke was given the TomTom 130S which we found for $75. It has a 3.5 inch screen and also says street names out loud (text-to-speech) to you (which is new for entry-level GPS devices; in the past they would just say "turn left in 500 yards," not text-to-speech directions "turn left on Elm street"). The TomTom does not come standard with the wireless search, fuel data, and traffic information that the Garmin Nuvi has. When Mieke tried to look for a well-known Los Angeles restaurant, the TomTom device did not have any record of it in its database of local businesses.
Despite the differences in add-on features, the navigation tools seemed fairly similar in both devices.
To test the cheap verses expensive GPS we asked Mieke and Matt to get from downtown Los Angeles to the Santa Monica Pier during rush hour. The starting routes spit out by the GPS devices were very similar, but about 15 minutes into the trip, Matt was rerouted when his GPS was alerted to a traffic jam ahead. The Garmin took him off the freeway and onto side streets. Mieke had none of the real-time traffic data to alert her to the jam and continued blithely along on the freeway.
Given this set of events you would think that Matt would have arrived at the pier first, but we were all surprised when Mieke turned up 20 minutes ahead of Matt. Matt was frustrated because the Garmin GPS didn't seem to take into account that the side streets were equally congested and slow.
We contacted Garmin to ask them about the difference in arrival times and they explained that traffic rerouting is only as good as the data being fed to it. They said that if the traffic data coming into the device mistakenly saw the side streets as being uncongested, it would mistakenly reroute the driver. They said they are working to improve the traffic response and services for their GPS device and that they stand by the enhanced point of interest searches, real-time fuel prices and other wireless data services their GPS device provides.
Verdict: Real-time traffic may not be reason enough to buy a high-end GPS device. If you like the Bluetooth compatibility, search functions and fuel services, it may justify spending more, but if you just want to get from point A to point B, a budget GPS is a good choice.
Hands-Free Car Speaker-Phone Systems
For this experiment, Matt got the cheap $10 Jupiter Jack of "as seen on TV" fame and Mieke got the expensive Parrot Bluetooth MKi9200 that costs about $300 plus the cost of a professional installation.
To start, Matt plugged the Jupiter jack into his iPhone. It uses radio waves to broadcast the sound from your caller's voice to the car's radio. You can choose two FM stations to receive the audio from your phone. This posed serious problems for Matt. He had interference from radio stations close to the Jupiter Jack frequencies. His best luck with the reception was when he held the device; basically using his body as an antenna or signal amplifier. The problem with this is that it defeats the "hands-free" concept (and hands-free law) if you have to keep the phone in hand.
The audio quality was so-so, but the biggest problem was the in-and-out reception as he drove and tried to talk on the phone. Despite the problems, Matt says $10 for any hands-free device is dirt-cheap; and if it was the Jupiter Jack or nothing, he'd make the investment.
We contacted the folks at TELEbrands incorporated who sell the Jupiter Jack and this was their response, "The Jupiter Jack utilizes radio frequencies to cost-effectively convert your car's radio into a hands-free interface for cell phones. Two radio frequencies are built into the device to best accommodate for static issues. Without knowing the details of this test, we can't provide a specific response to the issue."
Mieke's high-end Parrot device works differently than the Jupiter Jack and had its own strengths and weaknesses. The Parrot connects to the phone via Bluetooth, a very reliable short-range connection, and then the device is hardwired into the car stereo. The Parrot even automatically muted the radio when a call came in. A microphone was mounted on the visor over the steering wheel to pick up Mieke's voice. Mieke liked the fact that as soon as she was in her car the Parrot device connected to her phone. The connection was rock solid and seamless.
But that connection caused its own problems: every time she started the car, the Parrot device consistently synched with the 1,000 or so contacts Mieke had in her phone's address book and that took up to 5 minutes. During the synch, Mieke was unable to use the device to make calls. Another problem arose from the speaker aspect of the device. Usually Mieke uses a Bluetooth headset to talk to clients while she is driving her kids from place to place, her kids can't hear her clients talking. But the Parrot device broadcast her conversations to the entire car. It was great when she was by herself, but when she was with her kids everything her clients said, they could hear. Mieke said she didn't like the idea of having to censor her client's language and let them know that her kids were listening. The Parrot does allow you to switch back to a Bluetooth headset, but Mieke thought that defeated the purpose of having the device in the first place.
Finally, Mieke's callers reported that compared to the usual voice quality of her calls, the Parrot made her voice sound fuzzier and a little harder to hear. While it was still intelligible, Mieke thought that for $300 the voice quality should have been better.
When we contacted Parrot they said that the call quality is significantly affected by the interior noise of each individual car. Also they said the placement of the microphone could be affecting Mieke's sound quality.
Verdict: While the Jupiter jack is dirt cheap, its inconsistent performance made it too unreliable especially in an urban area where the radio is chock-a-block with competing signals. Despite its solid connectivity and conveniences, the high-end Parrot Bluetooth system wasn't right for Mieke's lifestyle but could be worthwhile if you mostly drive alone and have a relatively quiet car.
Video Cameras
One of the biggest price differentials for tech consumers these days is in video cameras. Small hard-drive based FlipCams retail starting at just over $100 and prosumer mini-DV cameras can retail for upwards of $4,000. We gave Mieke, our mother of two, the Sony HDR CX550V that retails for $1,200 to record video of her boys. It records in HD and is capable of 1080p playback (that's really high, high-def for a camcorder). It has a 64 gigabyte hard drive that can record 26 hours of video, 10X optical zoom, mic jacks for improved audio and geo-tagging to embed location data in your video files (makes it easier to sort and search video files when you transfer them to a computer).
Our realtor Matt tried the FlipCam Ultra HD. It retails for $149. It records in HD but it's the 720p variety (slightly less data packed into the picture, but still a good image). It doesn't have an external mic jack, the zoom is limited to 2X and it records 120 minutes of video to the hard drive. While using the Flip Cam to record video of a house he was previewing, Matt said the quality was fine for his needs. Also he liked how easy it was to transfer video onto his computer and e-mail or post it online for his clients.
Mieke traditionally uses a flip cam so she couldn't help but compare the Sony full-size camcorder to her Flip. She noted that it was heavier and she had a harder time keeping the camera steady. She also said that because it was such an expensive investment, she wouldn't be as likely to put it in a beach bag or keep it in her purse to capture spontaneous moments with her kids.
We had Matt and Mieke zoom in on the Ferris Wheel at the Santa Monica pier and while Mieke got super close and could distinguish unique features of people who were 400 yards away, Matt could barely make out the shapes of people riding on the ride.
Video quality was trickier. When the two testers did a side by side shoot of an image, we got to compare apples to apples. When the video was transferred onto our computer and compared side by side in their native formats (basically the raw digital footage), the Sony video looked better. But to share the video we had to compress it and in the compressed formats the video images from the cameras looked remarkably similar with the Sony winning, but not by much.
When we contacted the folks at Sony they said their camera is for a serious video enthusiast who wants lots of manual controls, a bigger hard drive, and an audio microphone input. They pointed to the increased HD specs and said for those archiving video in an uncompressed format the quality of the optics on their camera speak for themselves.
Verdict: both our testers said they'd be more comfortable and perfectly happy using the FlipCam, but if you want the best possible image you will have to pay more for the high-end prosumer cameras.