"American Idol" is back to sing another day.
The show's two-hour premiere Sunday night on its new network, ABC, showed a kinder, gentler side of the singing competition, which previously ran for 15 seasons on Fox.
Lionel Richie, Katy Perry and Luke Bryan are at the judges' table this time around and fortunately -- or maybe unfortunately -- there isn't a Simon Cowell-type in the bunch.
Here's a rundown of the contestants who hit the high notes and the ones who didn't:
New York City
The first audition stop is New York City, where the first contestant is a 17-year-old with a guitar and a whole lot of personality. Catie Turner from Pennsylvania sings the judges an original song called "21st Century Machine," and wins them over with her unique perspective and strong sense of self. She gets three yeses and a golden ticket to Hollywood.
Ron Bultongez is a 22-year-old who emigrated from the Congo 10 years ago. He has an emotional backstory, but fails to immediately wow Perry and Richie with his rendition of James Bay's "Let It Go." Bryan is sold on his talent, but Perry and Richie give him a "no" because they feel he hasn't found his identity yet. Richie can't seem to get Bultongez out of his head, though, and he brings him back to change his vote to "yes."
The other showcased contestants in New York included Maddie Poppe, who sings "The Muppet Movie" song "Rainbow Connection," and gets three yeses for her "storyteller voice"; and Koby, a 26-year-old musical theater performer from Denver, who belts perhaps the longest, loudest vocal run in "Idol" history. Sent packing by the judges, Koby complains bitterly to the camera that "Katy was jealous" of her.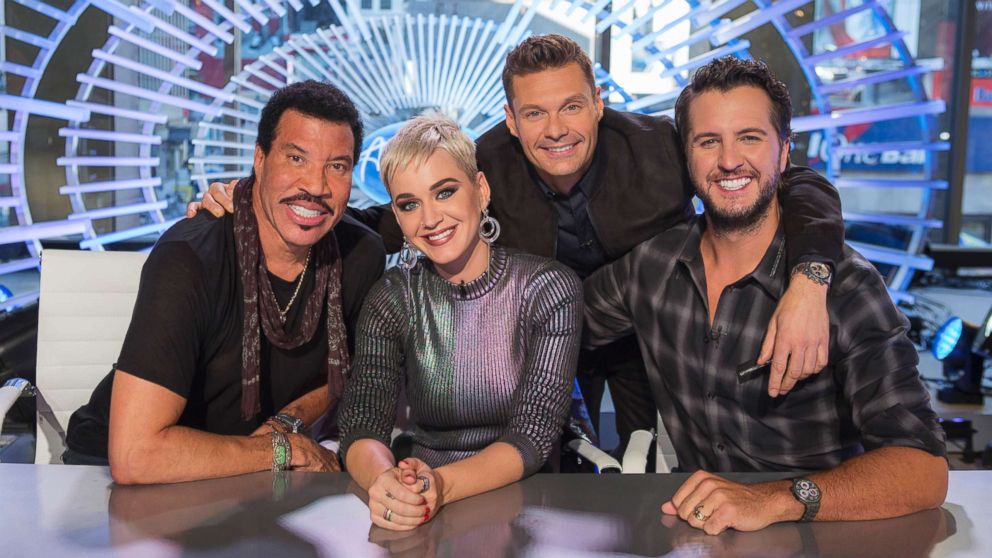 Nashville
The auditions then head to Nashville, where we meet 16-year-old Harper Grace. When Grace was 11, she became an Internet laughingstock for singing what was considered the "worst national anthem ever." But she redeems herself in front of the judges, singing an original country song she wrote. She gets three yeses.
The judges also give three yeses -- along with some cautionary advice -- to 16-year-old Kentucky cutie Layla Spring, who brings her 7-year-old sister along to the audition. The judges believe she has the vocal chops, but want her to prepare herself for the rigors and disappointments of showbiz.
Last, we see a 19-year-old, socially awkward cashier, Benjamin Glaze. He admits to the judges that he's never kissed a girl, and gets knocked for a loop when Perry tricks him into a kiss on the lips. A flustered Glaze needs some water before he can perform, and he then sings a Nick Jonas song. The judges don't think he's ready for Hollywood, but at least he got a first kiss out of the deal.
Los Angeles
In L.A., we see two polar opposites: sullen rocker Nico Bones and jolly farm boy Noah Davis.
Nico sings a bizarre song about eating worms and pretty much gets an immediate "no" from all the judges. Noah, meanwhile, immediately wins them over with his sparkling personality, and really blows them away once he sits down at the piano and begins a soulful rendition of "Stay" by Rihanna. In the words of Perry: "Wig: snatched!"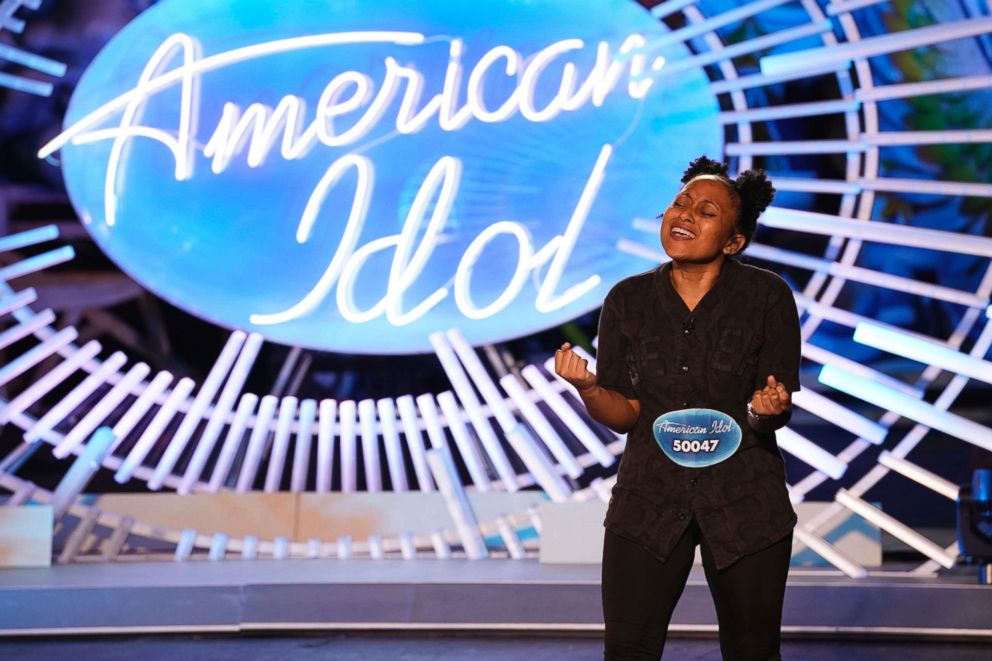 Orlando
At Disney Springs in Orlando, Florida, we get a taste of the best and worst "Idol" has to offer.
The worst contestant of the episode, 26-year-old Moscow-native Sardor Milano, claims he was the 2015 winner of "X Factor: Russia." But his ear-piercing high notes leave the judges speechless -- in a bad way.
Two yeses include 15-year-old Alyssa Raghu, who gets a "top 10" prediction from the judges with her version of an Ariana Grande tune, and 16-year-old Zach Denofrio, who has a high-pitched speaking voice but turns into a Frank Sinatra-type crooner when he sings.
The show saves the best for last: 26-year-old Philly native Dennis Lorenzo. He strums his battered guitar and sings a star-making rendition of "Unaware" by Allen Stone. The judges are blown away and he gets his golden ticket. "We don't have to convince ourselves that this sounds good -- it just does," Perry says.
More "American Idol" auditions continue Monday night at 8 p.m. ET on ABC.