You might not expect to laugh your head off at a series about one of the most vile villains in the Marvel Cinematic Universe, but you'll hoot and howl at "Loki," a shoot-for-the-fences streaming adaptation of the films and comics that begins rolling out Wednesday on Disney+ in six weekly installments. It's off to a dazzling start.
Loki
Loki (Tom Hiddleston) resumes his role as the God of Mischief in a new series that takes place after the events of "Avengers: Endgame."
Tom Hiddleston returns in top form as Loki, the god of mischief and worse (he is a mass murderer). The series feels like a lark compared to the grief agenda of "WandaVision" and the racial politics of "The Falcon and the Winter Soldier." Fun is back in the MCU and you won't want to miss it.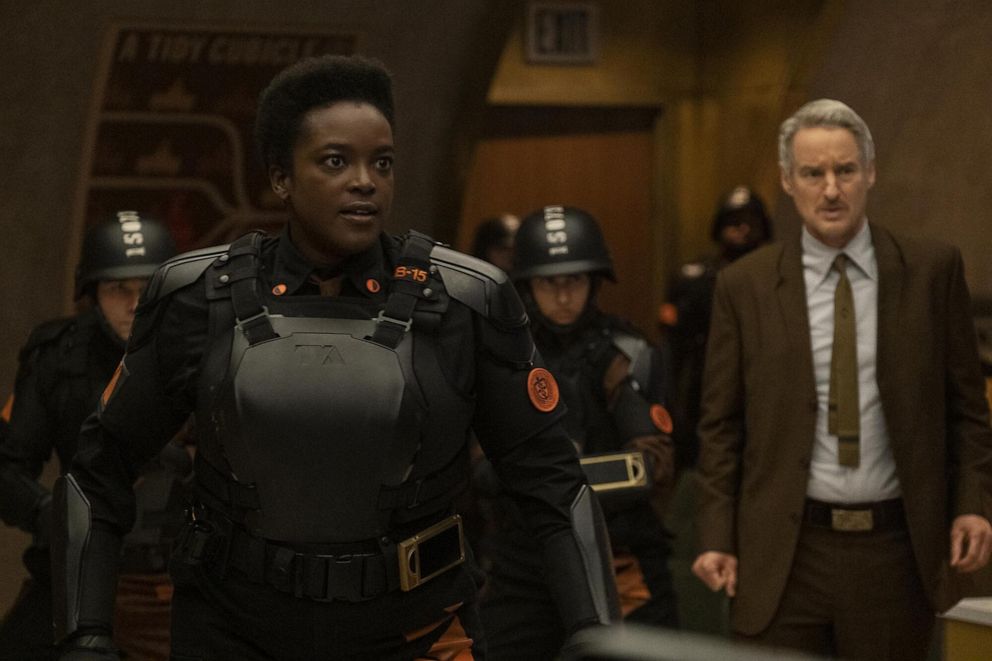 Hiddleston has portrayed Loki for over a decade in "The Avengers" franchise, but he's never seized a starring role -- until now. Playing the vengeful adopted brother of hammer-throwing prettyboy Thor demands intuition, wit and crazy daring. And Hiddleston brings it.
But wait, didn't Loki get choked to death by Thanos in "Avengers: Infinity War?" Don't be picky. It turns out that Loki is still alive in another timeline and that's where we find him. He's been captured by the Time Variance Authority, or TVA, where he's charged with sequence variation, an offense that the three space lizards who run the place are eager to punish.
The exposition dump is a lot. But no worries, you'll catch up. Hiddleston is back in the role he was born to play.
"I am burdened with glorious purpose," the shapeshifting Loki tells his captors, whose surreal workspace looks like something out of Terry Gilliam's "Brazil." They rudely strip him of his powers and designate the sex of this trickster god as "fluid." Whoa!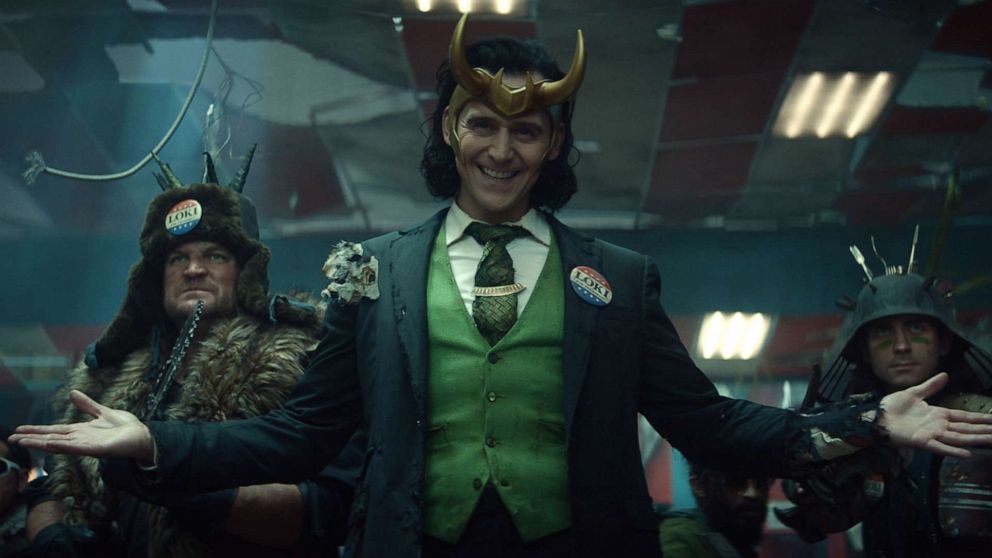 And just when you're thinking "Loki" is a one-man show, a scene-stealing Owen Wilson makes his entrance as Agent Mobius, a TVA bureaucrat who is not quite legit. He sports a non-regulation mustache and subscribes to a magazine about jet skis. "In the early 1990s there was a beautiful moment of form and function," swoons Mobius.
Wilson is a total blast, delivering his freshest, friskiest performance in years. "Talky-talky," Mobius teases Loki for his hyper-verbal excuses. "For someone born to rule, you sure do lose a lot." Wilson and Hiddleston are Marvel's new dream team. And their bizarro bromance pays huge comic dividends as the convoluted plot kicks into gear.
Download the all new "Popcorn With Peter Travers" podcasts on Apple Podcasts, Spotify, Tunein, Google Play Music and Stitcher.
As imagined by head writer Michael Waldron ("Rick and Morty") and directed by Kate Herron ("Sex Education"), "Loki" turns out to be a time-traveling crime thriller that pivots around our antagonist-turned-almost-hero trying to grow a conscience by helping Mobius track down the monster who's zipping through time and killing TVA agents.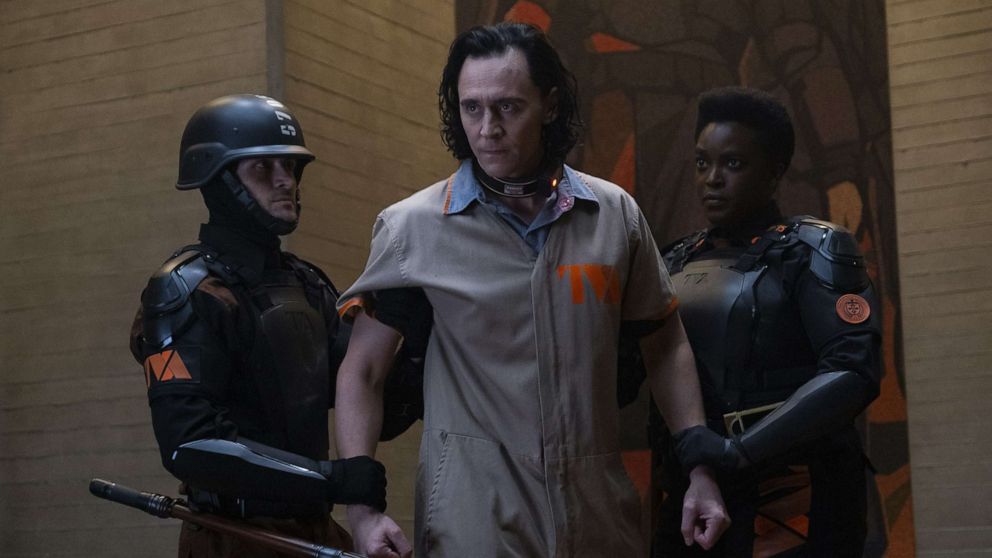 That means Loki and Mobius find themselves in places as diverse as 79 A.D. Pompeii; 1549 France; 1858 Oklahoma; Oshkosh, Wisconsin, in 1985; and Alabama in 2050. And that's just in the first two episodes. I'm skimming spoiler territory saying even that much.
What you do need to know is that "Loki" uses all the Marvel magic at its disposal to keep springing surprises. There's no resisting as Hiddleston and Wilson lead us into a rip-roaring series of traps and escapes that will keep you panting for the next episode. "Loki" has it all and then some. In a word -- wow!
How to stream 'Loki' on Disney+: Anyone with a Disney+ account can access the show on June 9. For those who still have yet to sign up, a subscription to Disney+ costs $7.99 per month or $79.99 per year, and a bundle consisting of Disney+, Hulu and ESPN+ costs $13.99 per month.
Disney is the parent company of Marvel and ABC News.