A sci-fi epic featuring Chris Pratt kicking alien butt sounds like just the ticket to lure us into the multiplex for July 4th fireworks. But pandemic panic persuaded filmmakers to bypass theaters in favor of streaming their big-screen creation on Amazon in a deal worth a wowza $200 million.
How much will Amazon Prime lose in box-office revenues? Plenty to judge by the huge ticket sales being racked up by "F9" and "A Quiet Place, Part 2," both playing exclusively in theaters.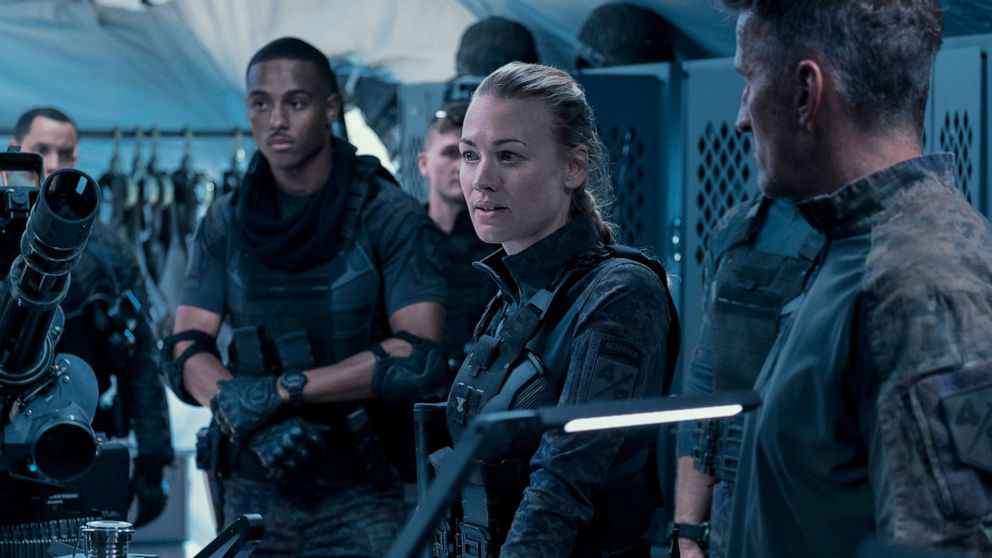 Still, there's a bigger question for those of us seeking a summer thrill ride: Is "The Tomorrow War" any good? The conflicted answer is sometimes yes but mostly no.
The premise is promising with Pratt starring as Dan Forester, a high-school science teacher zapped into the future, the year 2051 to be exact, where even civilians are conscripted to fight raging extraterrestrials who've reduced the Earth's human population to less than 500,000.
It's clumsy execution that buries "The Tomorrow War" in cliched storytelling, gimmicky special effects and borrowed inspiration. Movies that did it better include "War of the Worlds," "Edge of Tomorrow," "Arrival" and "Guardians of the Galaxy" in which Pratt hit it big as the Star Lord.
But even Pratt can't defeat a derivative script by Zach Dean that forces director Chris McKay ("The Lego Batman Movie") to juggle characters even more plastic than Legos. Dan loves his wife Emmy (Betty Gilpin) and their young daughter Muri (Ryan Kiera Armstrong) but his career is stalled and he hates his estranged dad (J.K. Simmons), a reclusive combat vet with PTSD.
Dan, who is ex military himself, seems to be on the same path, which sets up the dumb notion that we may be watching "It's a Wonderful Life" with space monsters. You know, the story of a suicidal depressive who regains his love of life though heroic action.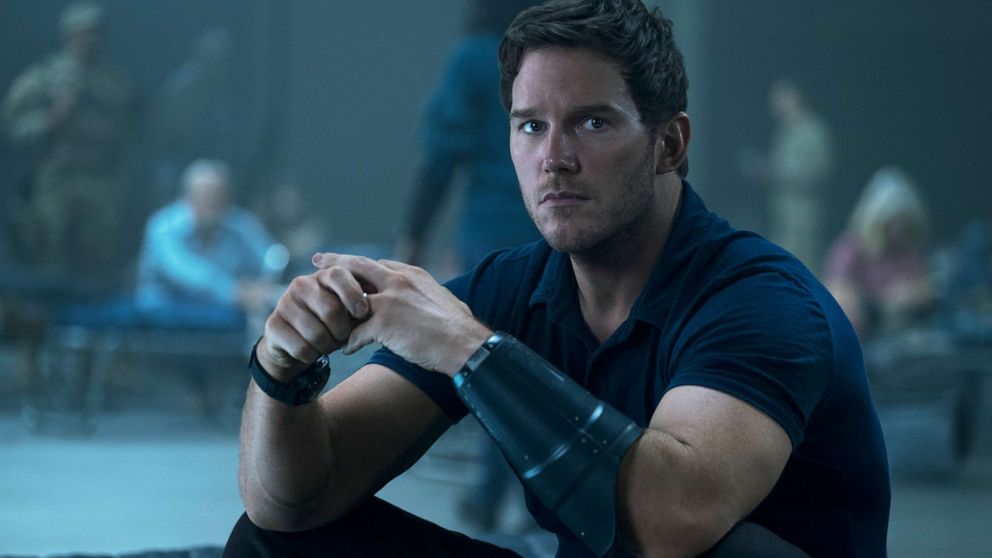 Could Dan have found himself without an alien invasion? Not in this movie, which takes the obvious, sentimental path whenever possible. Dan shows natural leadership abilities with fellow draftees -- Charlie (Sam Richardson), Dorian (Edwin Hodge), Norah (Mary Lynn Rajskub) and Cowan (Mike Mitchell) -- but each is drawn from the stock-character playbook.
The ETs are also a familiar bunch -- toothy, tentacled, oozing creatures that couldn't have existed without the H.R. Geiger designs for "Alien." Worse, these ravenous beasts who shoot white spikes at their victims -- all within the limits of a PG-13 rating -- aren't really scary.
And don't look for sophisticated reason behind their arrival. Global warming is suggested in a desperate attempt at topicality. Come on. It's Yvonne Strahovski as a military scientist, code-named Romeo Command, who says it best: "We're food and they're hungry."
Download the all new "Popcorn With Peter Travers" podcasts on Apple Podcasts, Spotify, Tunein, Google Play Music and Stitcher.
Strahovski, a deserved Emmy nominee for "The Handmaid's Tale," contributes funny and touching moments with Pratt, but the script saddles them both with backstories that strain credulity far beyond the breaking point into the realm of "Are you kidding me?"
"The Tomorrow War" chases its own tail for a crushingly repetitive 140 minutes to reach an ending you could have seen coming from deep space. To quote Yogi Berra, "It's deja vu all over again." There's nothing tomorrow about a recycled jumble that places all its bets on yesterday.