— -- A stuntwoman has filed a charge of sex discrimination with the Equal Employment Opportunity Commission challenging the age-old practice of "wigging," in which stuntmen don wigs and women's clothing to double for actresses.
Veteran stuntwoman Deven MacNair, who worked on the set of the upcoming film "The Domestics," filed the complaint against the actors' union SAG-AFTRA and the film's production company, TD Productions, back in September, but Deadline, which broke the story, first reported on it Tuesday.
MacNair's lawyer confirmed to ABC News that MacNair filed the complaint but said that her client is not yet asking the EEOC for a right to sue, as Deadline reported Tuesday.
"We are asking the Equal Employment Opportunity Commission to investigate this case," MacNair's lawyer, Brenda Feigen, said late Wednesday. "They should be doing a full-on investigation into what is happening in the stunt world."
She added, "If that is not satisfactory we will definitely consider going into court. And it will likely be a class action lawsuit."
MacNair, who has racked up more than 70 stunt credits in 10 years, filed the charge after she said she was discriminated against on the set of "The Domestics," a post-apocolyptic thriller scheduled to be released later this year, "because a male performed stunt work that required a stuntwoman because the role being played in the movie was a female (Kate Bosworth, the star of the movie)."
In her complaint, obtained by ABC News, MacNair stated that she had been hired as a stuntwoman on the New Orleans set of the film in November 2016. On Nov. 23, she said she reported to the set for a scene that required a stunt double for Bosworth, whose character, she said, "was to be driving a car that would be riddled with bullets as she skidded off and drove out of the camera's view."
MacNair said Nick Gillard, the stunt coordinator, also reported to the set and began preparing to do the stunt himself. "He then put on Kate Bosworth's clothes and Kate Bosworth's wig," she stated. "He had decided to drive the getaway car."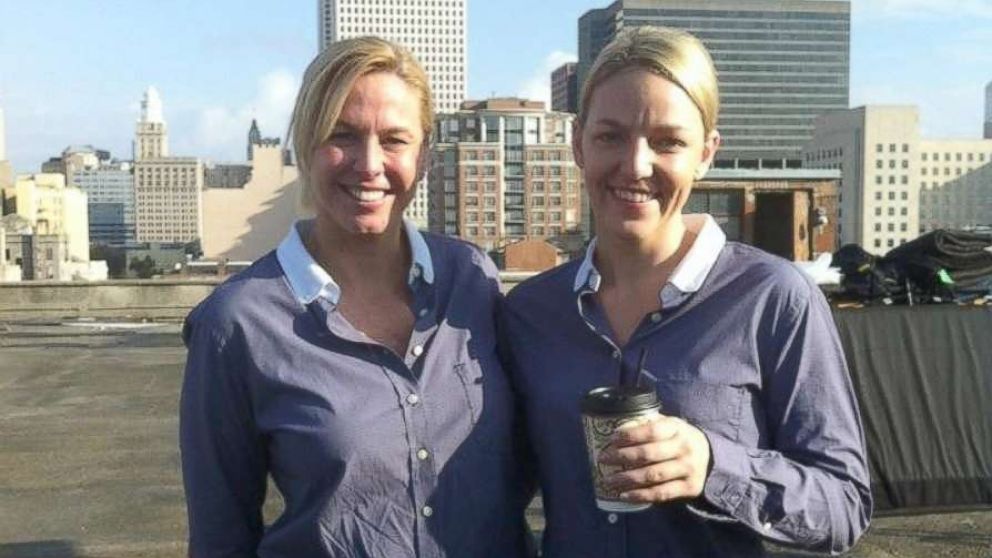 MacNair said she told Gillard that she was "ready and able to do the stunt and that men should not do women's stuntwork."
She said he told her the scene was "too unsafe" and refused to let her do it.
"There was nothing unsafe about the scene," MacNair countered in her complaint. "The driving required nothing more than screeching tires and driving away. In short, Nick Gillard performed the stunt dressed as a woman and refused to allow an on-set stuntwoman to perform the scene."
MacNair alleges that Gillard's refusal was a violation of Title VII of the Civil Rights Act, as well as a 2014 agreement by the union which states: "Where the stunt performer doubles for a role which is identifiable as female and/or Black/African-American, Latino/Hispanic, Asia/Pacific Islander or Native American, and the race and or sex of the double are also identifiable, Producer shall endeavor to cast qualified persons of the same sex and/or race involved."
She said she filed a notice of violation with SAG-AFTRA that night.
In its response to MacNair, the union said it investigated the incident and filed a "notice of violation" with the production company. The union also said in its correspondence with MacNair, "We will continually work with this production, and all productions, to eliminate the practice."
SAG-AFTRA did not respond immediately to ABC News' request for comment.
Feigen, MacNair's lawyer, said the union's standard of "shall endeavor" is insufficient and that she plans to "hold their feet to the fire."
"The standard is not 'shall endeavor,'" she said. "It must be compliant with equal protection laws."
Feigen said for too long the stunt world has acted as a closed fraternity of mostly white men. "When they have a job to give out, they will invariably turn to their buddies," she said. "Men should not be taking women's jobs. By putting wigs on themselves, they are taking stuntwomen's jobs."
Meanwhile, MacNair has been getting fewer jobs since speaking out, Feigen said, noting that she spoke out before the #MeToo movement took hold in Hollywood.
"Certainly she's getting mockery and mimicry," Feigen said. "But she's not going to be embarrassed into silence by these guys."