If you've been searching the internet wondering what to cook for dinner, look no further.
"Good Morning America" Food is taking the guesswork out of dinnertime and helping you find easy, delicious recipes for any night of the week.
With meat prices on the rise, tasty and hearty vegetarian options are a great choice for dinner. "Evergreen Kitchen: Weeknight Vegetarian Dinners for Everyone" cookbook author Bri Beaudoin shared her veggie and spice-packed falafel bowls that she said are "as delicious as they are satisfying."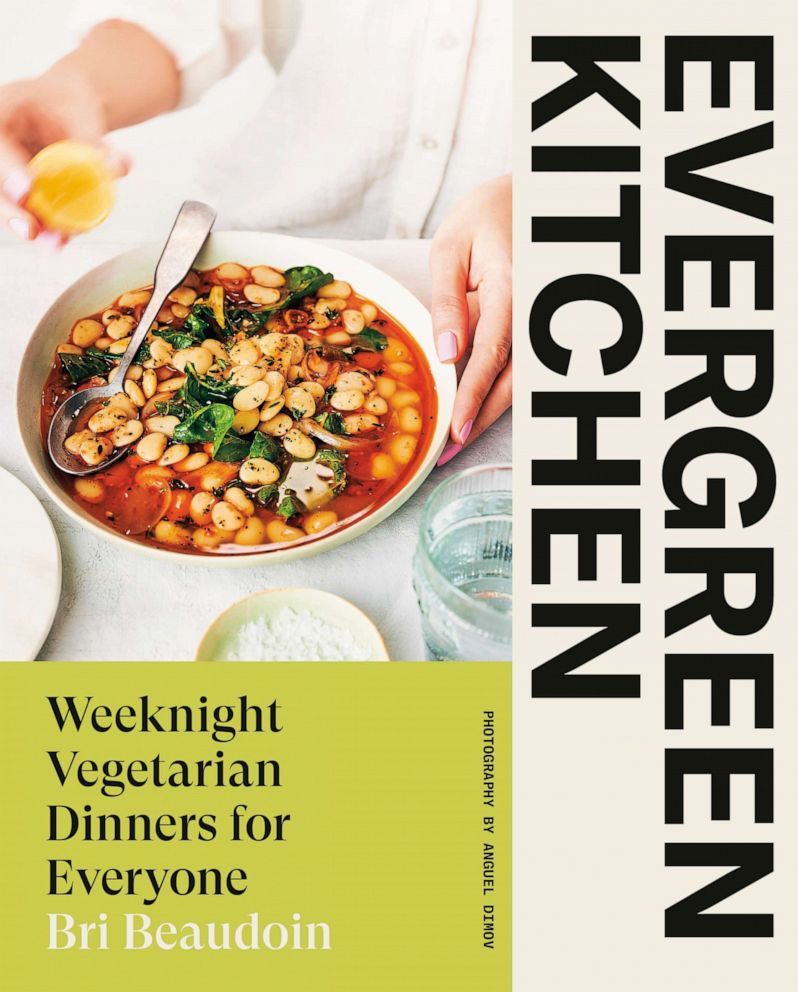 Plan ahead to ensure you have time to soak dried chickpeas overnight for the best result, because as Beaudoin explained in her book, "canned chickpeas will introduce too much moisture and make the falafel mushy." And while it may feel tempting to add extra binders to the mixture, she says "it doesn't need it."
"Use a light hand when shaping and don't compact the falafel too much," Beaudoin said, to keep the falafel from getting too dense. "These homemade falafel balls are baked rather than deep-fried. If you have an air-fryer, use it for an even crispier exterior."
Falafel Bowls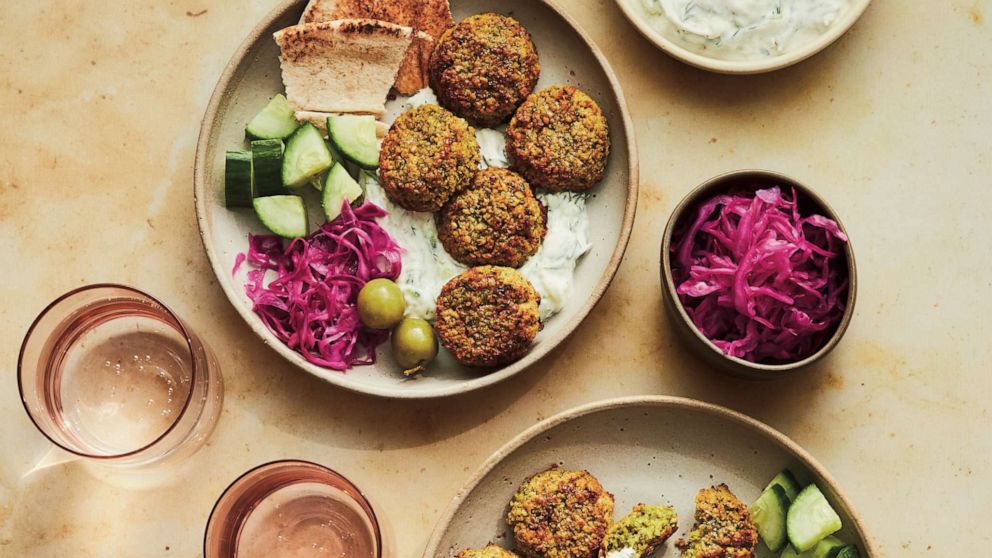 Ingredients
Falafel1 cup dried chickpeas, soaked for 18 to 24 hours 1 1/2 cups lightly packed, chopped fresh flat-leaf parsley leaves2/3 cup finely chopped yellow onion4 garlic cloves, minced2 scallions, roughly chopped1 tablespoon fresh lemon juice2 teaspoons ground cumin1 teaspoon ground coriander1 1/4 teaspoons fine sea salt4 tablespoons extra-virgin olive oil, divided
Quick pickled red cabbage2 cups shredded red cabbage1/2 teaspoon fine sea salt2 tablespoons granulated sugar1/2 teaspoon freshly ground black pepper1 cup boiling water1/2 cup white wine vinegar
For servingTzatziki, homemade or store-boughtChopped English cucumber pitas, warmed
Directions
1. Preheat the oven: Place an oven rack in the upper third of the oven and preheat to 425 F (220 C). Line a large baking sheet with parchment paper.
2. Start the falafel mix: Drain the soaked chickpeas and transfer them to a food processor. Add the parsley, onion, garlic, scallions, lemon juice, cumin, coriander, salt and 1 tablespoon of the olive oil. Pulse, scraping down the sides as needed, until the chickpeas form finely ground crumbs but are not yet completely puréed.
3. Form and bake the falafel: Scoop two-tablespoon portions of the chickpea mixture (about the size of a ping-pong ball) and arrange them on the prepared baking sheet. (You should have about 20 balls.) Using your fingertips, gently flatten the balls into thick patties. Generously brush both sides of the patties with the remaining 3 tablespoons olive oil. (It might seem like a lot of oil, but it ensures the falafel get golden brown and don't dry out.) Bake for 15 minutes, until golden brown on the bottom. Flip and bake until golden brown on the other side, another 10 to 15 minutes.
4. Meanwhile, make the quick pickled red cabbage: In a medium heatproof bowl, combine the cabbage and salt. Using your hands, rub the salt into the cabbage. Add the sugar, pepper, boiling water and white wine vinegar. Stir well to combine. Cover the bowl and let sit for at least 20 minutes to soften.
5. Assemble and serve: Arrange the falafel, tzatziki, cucumber and pickled red cabbage in shallow bowls. Serve with pitas on the side.
Excerpted from "Evergreen Kitchen: Weeknight Vegetarian Dinners for Everyone" by Bri Beaudoin. Copyright © 2022 Bri Beaudoin. Photography by Anguel Dimov. Published by Penguin Canada, an imprint of Penguin Random House LLC. Reproduced by arrangement with the Publisher. All rights reserved.