Wine and cheese is a classic culinary pairing and one snack is back with a new summer-ready collaboration of white cheddar and rosé.
Cheez-It unveiled a new version of it's highly buzzed-about limited-run packages that include a full box of the classic crackers and House Wine's blush-hued varietal.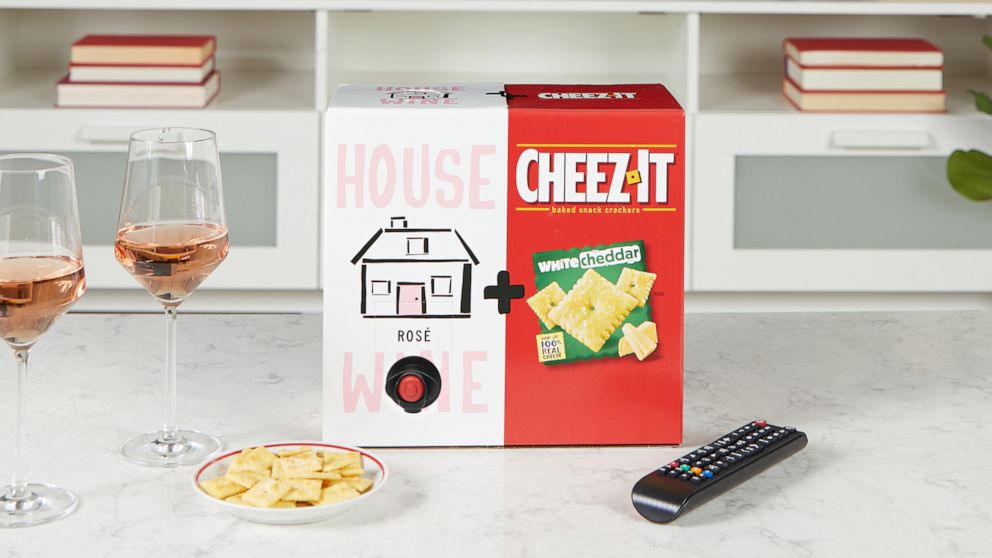 "Following the success of our first edition of Cheez-It and Wine, which sold out in minutes, we knew we had to bring the partnership back this summer with a new flavor pairing," Jeff Delonis, senior director of marketing for Cheez-It, said in a statement. "White Cheddar is a long-standing favorite of Cheez-It fans and what better match than light, refreshing rosé? Not only does it perfectly complement the cheesy goodness, it's also the unofficial wine of summer!"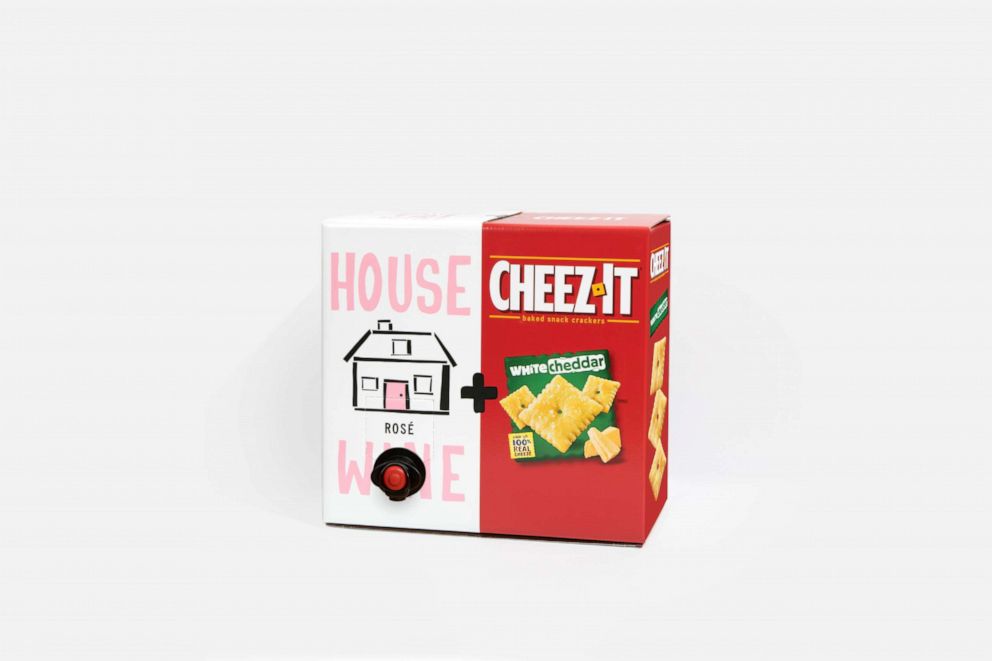 The newest combo, which is a refresh on the brands' red wine and cheddar pairing last year, is perfectly portable for a socially distant summer picnic, happy hour, virtual book club or a night in.
WATCH: Try this ultra-refreshing 3-ingredient 'Midsummer Mimosa' at home
Spike a traditional mimosa with a floral gin for a crisp, citrusy surprise.
Hal Landvoigt, the winemaker for House Wine -- which is produced by Seattle-based Precept Wine -- said that similar to Cheez-It, "our wines run the full spectrum of flavor."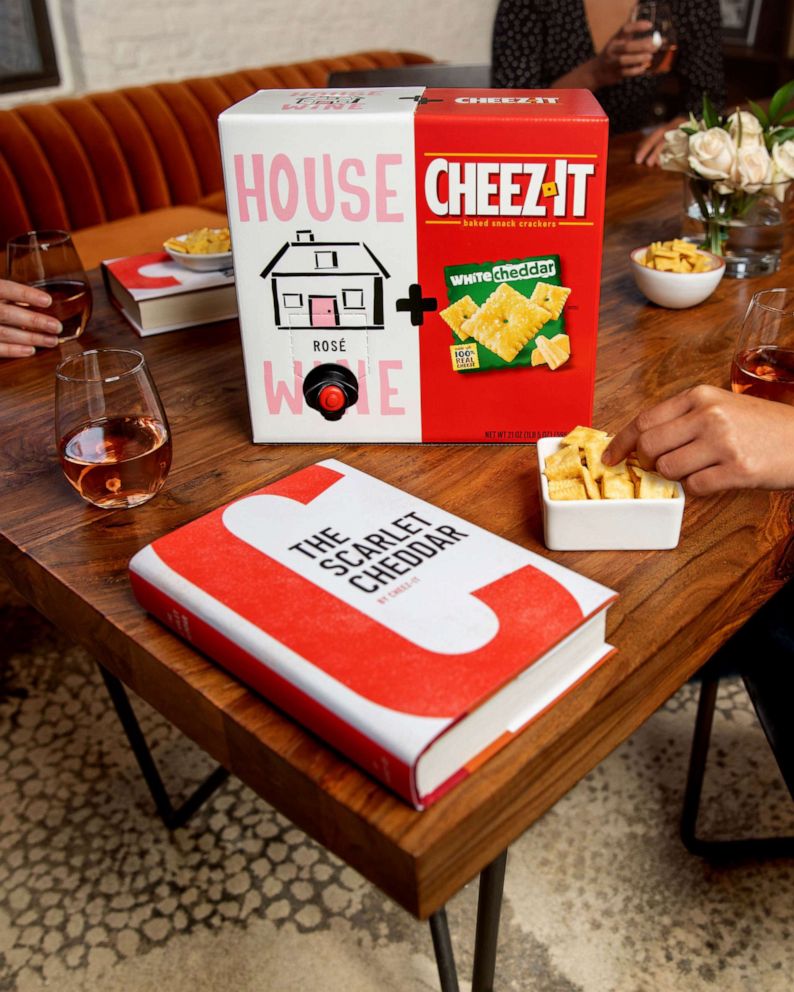 "We've seen rosé skyrocket in popularity over the past few years, especially during the warm summer season," Landvoigt said. "For the second year of this partnership, we knew the pairing had to feature rosé as the perfect complement to the real-cheese flavor in Cheez-It White Cheddar."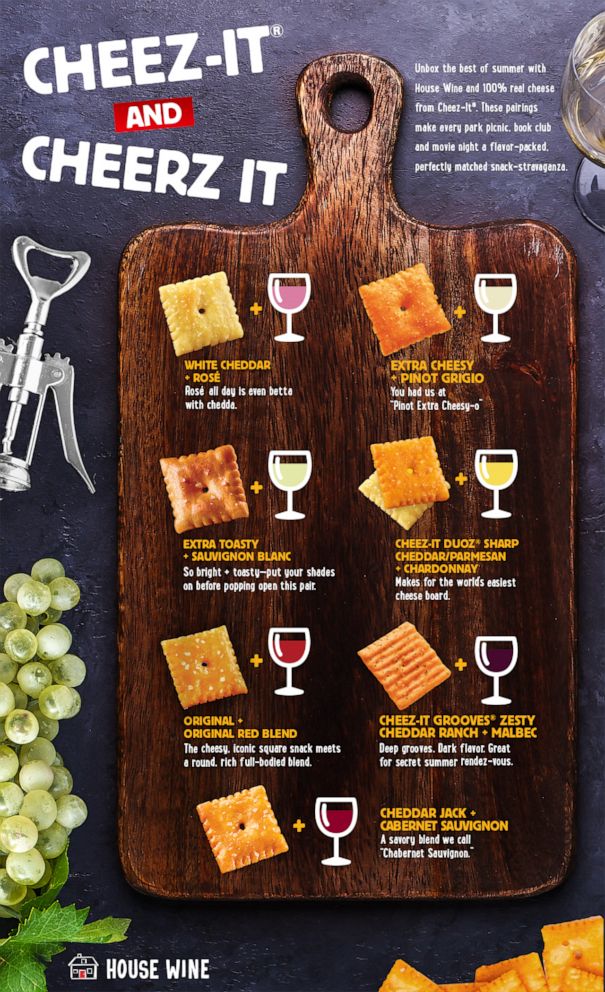 Cheez-It crackers are made with 100% real cheese and pair perfectly with the light, crisp flavor of the summer favorite drink.
The flavor profile of Cheez-It crackers with red wine is sure to be a hit, but the company also released recommendations for how to pair their other beloved cheese crackers with whatever wine happens to be your favorite.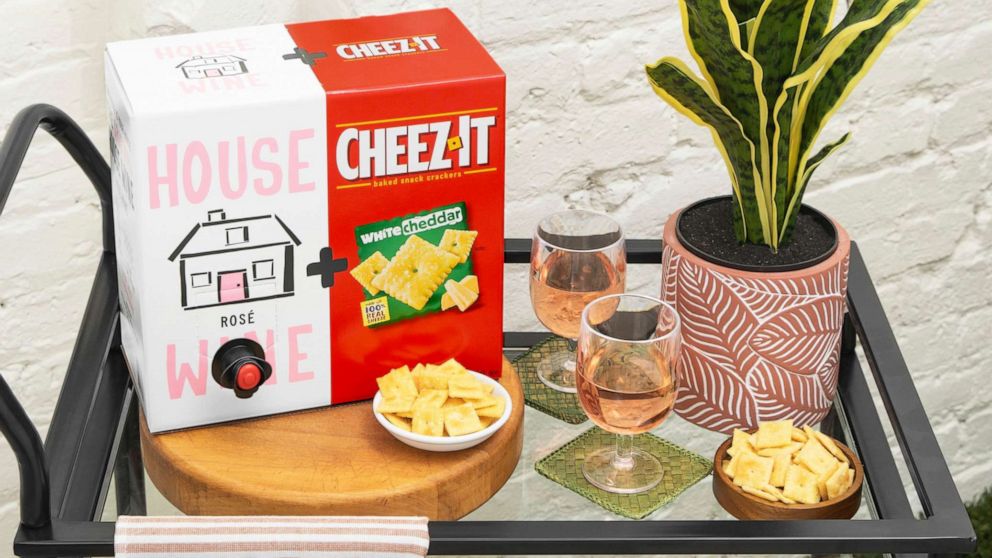 Snag a box online at OriginalHouseWine.com for $29.99 to celebrate National Wine and Cheese Day festivities, the boxes will be on sale July 23 2020 at at 2 p.m. ET, while supplies last.
A birthdate of legal drinking age is needed for verification with online checkout and upon delivery.
ABC News' Catherine Thorbecke contributed to an original version of this story which was first published on July 23, 2019.