Food TikTok is at it again, and this time it's a simple twist on cooking bacon.
While baking strips on a parchment paper or foil-lined sheet tray in the oven to get consistent, perfectly cooked bacon is nothing new, this trend has been dubbed "a perfect combination of crispy and chewy."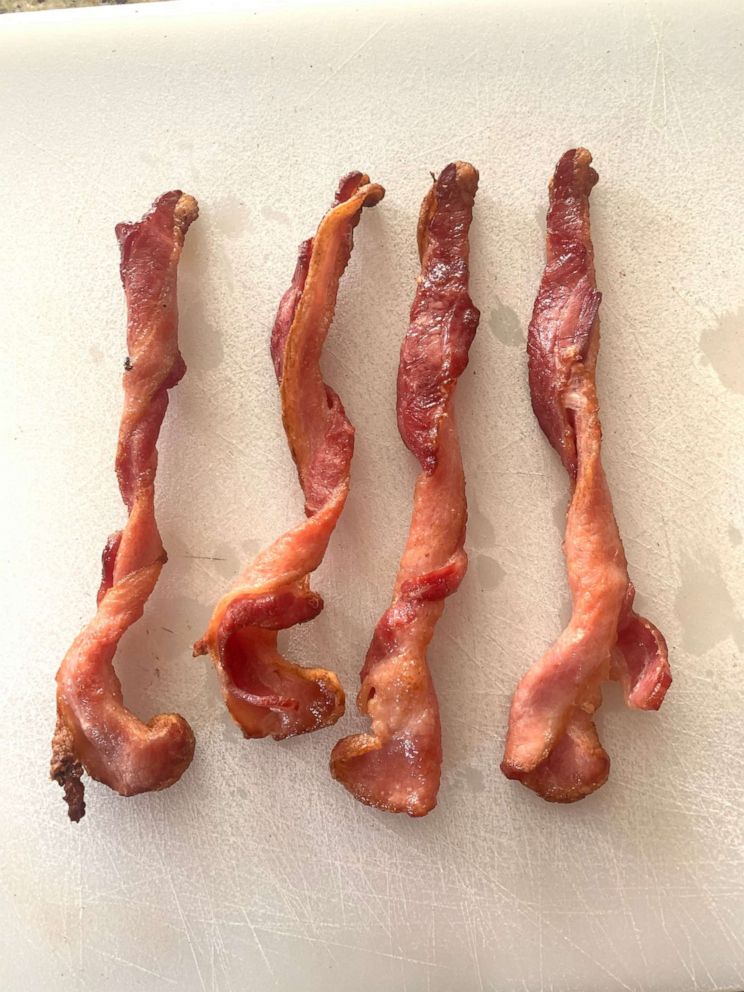 Richard Hagen, of Richard Eats on TikTok followed Abby Durlewanger of House of Keto's lead, and told "Good Morning America" he was exclusively baking his bacon to avoid "the splattering of grease" from a frying pan and shared his take on this new method.
"You take the raw bacon and twist [so it looks] like a straw. Think of unwrapping a giant tootsie roll wrapper but in reverse," he said, adding that after his attempts he found it is easiest with thick-cut bacon.
WATCH: Twisted bacon hack is the new perfect way to cook bacon
You'll never cook bacon the same way again, once you try this new TikTok trend!
To cook it, Hagen arranged the twists on a cooling rack on top of a foil-lined sheet pan, which he said "allows heat to circulate" and makes for easy cleanup, then popped it in a 350 to 375 F oven for 25 to 30 minutes. "It's crispy and chewy at the same time and delicious," he said of the final result.
"These could be used in bloody marys, or stand them up in cute cups for guests," he suggested.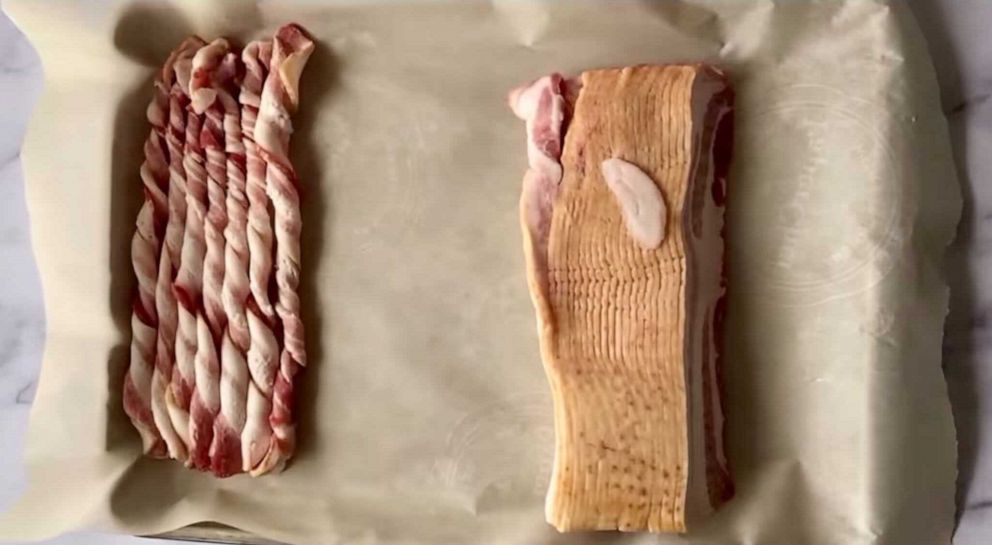 Check out other versions below, including the original from House of Keto, and try your hand at the trend in your home kitchen, maybe set to the tune of the Beatles' hit "Twist and Shout."
bacon
https://www.tiktok.com/tag/bacon
"We eat lots of bacon in our house," Durlewanger told "GMA" adding that she loves this twist because she's able to "fit more on the pan and it cooks perfectly each time."