Wolfgang's Pumpkin Cranberry Tart
Wolfgang Puck's Holiday Treat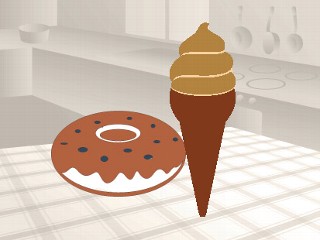 From the kitchen of Wolfgang Puck
With traditional Thanksgiving ingredients like pumpkin, cranberry, vanilla and nutmeg, Wolfgang Puck goes all out for this Pumpkin-Cranberry Tart.
*Wolfgang wants you to know that if you prefer, this recipe can be made in a pie mold with a piecrust (store-bought or homemade).
You will need a 1/2 recipe of sugar dough to make the pumpkin-cranberry tart. You can freeze the other half to make sugar cookies or another pie.
Ingredients
Sugar Dough
1 2/3 cups all-purpose flour
1 2/3 cups cake flour (not self-rising)
1/2 cup sugar
1/2 tsp. salt
2 sticks unsalted butter, cut into small pieces
2 egg yolks
1 Tbsp. heavy or whipping cream
6 to 8 Tbsp. ice water
Cranberry Marmalade
4 Tbsp. sugar
1/2 cup water
1Tbsp orange zest
2 Tbsp Grand Marnier
1 vanilla bean, split and scraped
1 cinnamon stick
Pinch freshly grated nutmeg
8 ounces fresh cranberries
Pumpkin-Spice Filling
2 cups pumpkin puree
1 cup dark brown sugar
1/2 tsp. cinnamon
tsp. ginger
1/4 tsp nutmeg
1/2 tsp. clove
Pinch salt
Pinch of freshly ground white pepper
4 eggs 1 cup cream
1/2 cup half-and-half cream
3 Tbsp bourbon
Cinnamon Ice Cream (about 1 1/2 quart)
2 cups heavy cream
2 cups milk 2 cinnamon sticks
8 egg yolks
1/2 cup sugar
Cooking Directions
Sugar Dough
Combine flour, sugar and salt in food processor fitted with metal blade.
Pulse to combine
Add butter and pulse 10 to 15 times, until mixture resembles coarse cornmeal
Add egg yolks and cream; pulse twice.
Add water slowly and pulse to mix
Gather dough into a ball and divide into two pieces. Flatten one half into a disk, wrap in plastic wrap and freeze until ready to use for the Pumpkin-Cranberry Tart. Divide remaining piece in half, flatten into 2 disks and wrap individually.
Refrigerate until ready to make Pecan-Walnut Tart.
Heat oven to 375 degrees.
Roll out dough into 13-inch circle and line a 10-inch by 1 and 1/2-inch tart pan or a 10-inch deep-dish pie plate
Trim edges and refrigerate for 30 minutes.
Line with parchment paper; fill with pie weights or 1 to 2 cups of dry beans
Bake 15 minutes. Remove paper and weights
Bake for 10 minutes more
Marmalade Marmalade
In a stainless steel saucepan, combine, sugar, water, orange zest, Grand Marnier, vanilla bean, cinnamon stick and nutmeg.
Bring to a boil; reduce heat and add cranberries.
Simmer 3 to 5 minutes until berries are softened. Cool; remove vanilla bean and cinnamon stick.
Spread mixture in a thin layer on bottom of prepared tart shell
Prepare filling.
Filling
In a large bowl, combine pumpkin puree, sugar, spices, salt and pepper. Whisk in eggs, cream and bourbon; mix well.
Pour into tart shell.
Bake for 50 to 60 minute, until filling is firm to the touch.
Serve with a scoop of cinnamon ice cream (optional) Cinnamon Ice Cream (about 1 1/2 quarts)
Cinnamon Ice Cream
In a medium-sized heavy saucepan, combine the cream, milk and cinnamon; bring to a boil.
Turn off the flame, cover and let mixture steep for 20 minutes.
In a large bowl, using a whisk or a rotary beater, whip the egg yolks until smooth. Gradually whisk in sugar until thoroughly combined. Slowly whisk the hot cream mixture into the yolk mixture and return to saucepan. Cook over low heat, stirring constantly with a wooden spoon until the mixture heavily coats the back of the spoon. Return to the bowl and cool by placing bowl in a bath of ice cubes and cold water.
Strain into a clean bowl and freeze in an ice-cream maker according to the manufacturer's directions. Scrape into a large container and freeze, covered until ready to serve. Add a scoop to each slice of Pumpkin-Cranberry tart.
All recipes courtesy of Wolfgang Puck, copyright 2000
Recipe Summary
Main Ingredients: cranberries, vanilla, nutmeg
Course: Dessert