Michael Jackson is only the latest in a growing line of celebrities to die from misuse of prescription drugs, but the investigations into the others' deaths should serve as a warning to Dr. Conrad Murray and other doctors who supplied the King of Pop with powerful painkillers and sedatives.
Doctors behind the prescription drugs that killed celebrities such as Elvis Presley, Anna Nicole Smith and wrestler Chris Benoit have faced severe legal and professional consequences, accused of feeding their famous patients' addictions.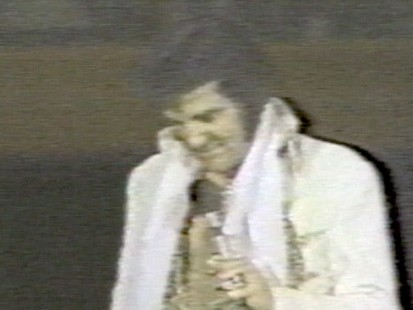 "Sometimes personal physicians, I think, are grandiose and think they can do more for a celebrity in their home than they really can," said Dr. David Sack, president of Promises Treatment Centers. "So they enter that arrangement with the belief that they have more knowledge or control than they actually have."
The main focus of the investigation into Jackson's June 25 death, reportedly from a mix of painkillers and the powerful anesthetic propofol, has centered on Murray, Jackson's personal physician at the time.
Murray could face manslaughter charges in Jackson's death.
When Heath Ledger died in 2007 from a lethal cocktail of prescribed sedatives, two of his doctors were reportedly cleared of any wrongdoing.
But in March, two of Anna Nicole Smith's doctors pleaded not guilty to eight felonies each for allegedly prescribing thousands of pills to the former Playboy model -- everything from Xanax to methadone.
Smith died in February of 2007 after overdosing in a Florida hotel room.
Parallels Between Michael Jackson and Elvis Presley
Celebrities don't have to die for their doctors to get noticed.
In late 2002, a Hollywood doctor had his medical license revoked for prescribing painkillers and sedatives to Winona Ryder under the alias "Emily Thompson" and to Courtney Love. Both were given the pills without what is called a "good faith exam."
"They have the illusion that they are safe," Sack told "Good Morning America." "They got them from a doctor. They're not worried about their purity and they make the assumption that it would be hard to die or overdose from them."
But Benoit, the late pro wrestler who killed his wife and 7-year-old sun before committing suicide in June 2007, was one of several patients of a Georgia doctor who was sentenced in May to 10 years in prison for over-prescribing painkillers to known drug abusers.
The wrestler's father, Michael Benoit, told "GMA" in 2007 that his son was "a loving father, loved his wife, loved his children."
"We had no understanding of how this could have happened," he said.
Yet in the case of Elvis Presley's death -- which has drawn comparisons to Jackson's -- his doctor, George "Dr. Nick" Nichopoulos was acquitted in 1981 after facing charges that he fed the King's pill addiction by prescribing him some 19,000 doses of drugs in less than three years.
Nichopoulos testified in October 1981 that Presley had a "long history of insomnia" and that he had "taken some sort of sedative or hypnotic for a greater part of his life."
Nichopoulos also said that many of the drugs he prescribed were intended to help get Presley off medications he was already abusing. But Presley died in August 1977, and his official cause of death was listed as "cardiac arrhythmia."
"Even a single pill to someone who doesn't need it is still malpractice," Sack said. "So if someone is being given pain medications to support an addiction and not to treat pain, it really wouldn't matter if it was five pills or 500 pills."