Look, it's time to ditch the tacky ties and golf balls. To make your dad really feel special this Father's Day, you have to know what he might want. The question is, what kind of dad is your dad?
Luckily, we've got great gift ideas for any kind of dad.
The Geeky Dad
The PowerMat Charger - $69.99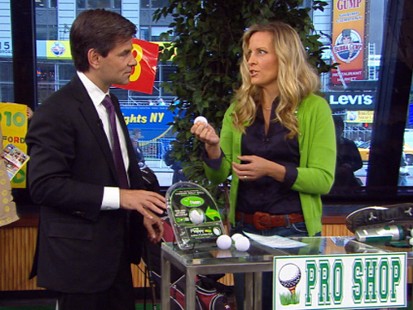 Instead of having a mess of wires, the PowerMat allows dad to wirelessly charge his iPhone or Blackberry. Plug the Mat into the wall, put the PowerMat case or inline battery replacement into the phone and then simply place the phone down on the Mat to charge; no cords to plug into the phone.
Slide Scanner - $50 (refurbished), $95 (new)
Does dad have a closet full of slides or maybe the photos have faded in the albums and he wants to scan the negatives? Slide and negative scanners convert these formats into digital files that never degrade or fade. These scanners aren't new, but what has changed is that they've become more affordable and easier to use.
On June 19 T-Mobile is offering every phone in the store for free if you sign up for or switch to a family plan. Every line on the plan is eligible to get cool phones that normally cost a pretty penny with a contract. You get a sweet smartphone for dad and the whole family benefits.
The Working Dad
Mug Boss - $4.99
Office dads need a touch of macho on their desks, and nothing says manly-man like a tool belt for your coffee cup. Mug Boss is made of a tough fabric that fits over your coffee mug, making even the geekiest accountant feel like a lumberjack.
Create a Tie - $18.95
OK, so I'm not all against ties for Father's Day. Some dads like them. But make it good. Customized ties use your own digital photo or scanned kids artwork to create a cute and funky tie.
Rotating/Motorized Tie Rack - $39.95
But if you've worn the tie gift thin, a motorized tie rack is a nice change for a dad who has an extensive tie collection and likes to stay organized. It mounts onto most closet rods and holds up to 54 ties and four belts.
The Golf Dad
Floppy Indoor Golf Ball - $19.95
You've seen the executive putting surfaces for the office, but sometimes dad just wants to whack something. The Floppy is a way for dad to practice his approach shots in the office. Keep your sand wedge and the Floppy behind the door, clear an open space and the Floppy promises not to break windows or cause too much trouble -- it just bounces off and improves dad's swing.
GolfLogix - $39.95 annually/for a one year membership
GolfLogix turns a smartphone into a GPS-enabled device that tells dad exactly how far he is from the pin on over 25,000 courses worldwide. It also tracks yardage and helps keep dad's score. It works on iPhones, Blackberries, and android phones.
Motorized Golf Club and Shoe - $24.99
Cleaner golf clubs hit truer and don't get your bag dirty. This motorized cleaner has four interchangeable heads to clean and polish clubs, balls and even shoes. Also comes with a chamois head to polish!
The Outdoors/Do It Yourself Dad
Make Magazine Subscription - $35/year
Dads love to make things. And Make magazine is filled with step-by-step instructions and pictures showing fun and innovative projects. Give this gift and the promise to make something with dad for a memorable and meaningful Father's day gift.
Gorilla Torch - $24
Getting a flashlight to shine just where you need it on projects or shop jobs is a challenge, so dad will love the adjustable Gorilla torch. He can use the magnetic feet to attach it to a metal surface or he can bend the torch's flexible legs to affix it to a fixed point and free up his hands.
Tent Light - $12.95
Dad will love this battery operated tent light that lets him read or play cards into the wee hours while cozy inside his tent. This Coleman tent light attaches to the inside of the tent with a strong magnet that won't damage the tent's fabric.
Scuba Mask - $33.95
If dad loves to snorkel and loves to take pictures, this innovation is perfect. It's a snorkel mask with a digital camera built right into it: genius!
The Tailgate Dad
Who wants a watered down drink? Not dad! Chill Whiskey Stones in the freezer then put them in a scotch. While they clink and cool like ice, they don't dilute his spirits.
Beer Bandolier - $19
When dad tailgates, he doesn't like straying too far from his next beer. That's where the Beer Bandolier comes in. It's a sash that holds six beers and looks like an ammo carrier. Extra bonus: each beer holder is an insulated koozy.
You can find more information on many of these products at Amazon.com.