While Americans across the country attempt to deal with the current financial crisis, few groups have been hit harder than those who have retired or plan to retire in the near future.
According to a report by The Associated Press, Congress' top budget analyst estimated that American retirement plans had lost as much as $2 trillion in the last 15 months.
More than half of those surveyed by an AP/GFK poll taken from Sept. 27 to 30 said they worry that they will have to work longer because the value of their retirement savings has declined.
"It's embarrassing to me as a father of a family raising three boys and having two grandchildren," said grandparent Jimmy Zamparreli. "[I was] hoping that I could have been able to help them with their tuition for college and set aside X amount of dollars for them which I had planned."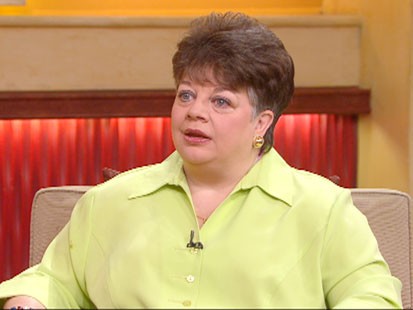 Shelly and Karl Ansbach found themselves in a similar situation.
"My husband worked two jobs and I worked outside the home," Shelly said. "We planned and we saved and we put 104(k)s aside, everything. So there wasn't anything we didn't do. We did everything we were supposed to do and now we are caught in this situation."
In addition to the financial challenge many retired persons or near-retired persons are facing, a more personal one could be brewing -- many do not want to talk about their financial problems with their families.
Zamparreli said that is because, in his case, he does not want to share the burden.
Sherry Parrish, host of "Retirement Living TV" and a certified social worker, appeared on "Good Morning America" today to offer tips on how to talk to your parents about their financial situation.
Talking With Your Parents About Retirement Finances
According to Parrish, one of the first things you should do is pick up the phone and call. Do not assume your parents are financially safe. They may not want to burden you with their problems. It is important to have an open and honest conversation.
Also, if you visit your parents, look for unopened mail. Parrish warned that not opening mail is often a way that people cope with seemingly insurmountable financial challenges.
It also may be necessary for those planning to retire to work for an extra year or longer than they planned, but the change should be seen as an opportunity.
Parrish said that it is also important to make sure your parents stay calm and do not sell off all their assets. There will often be community groups willing to offer expert financial advice that can be applied specifically to your parents' financial situation.