It's possible to look stylish while staying comfortable all summer long.
Good Housekeeping Style Director Lori Bergamotto and Instagram-famous mini-fashionista Zooey Miyoshi picked out their top summer outfits for everyone in the family from our sponsor Old Navy.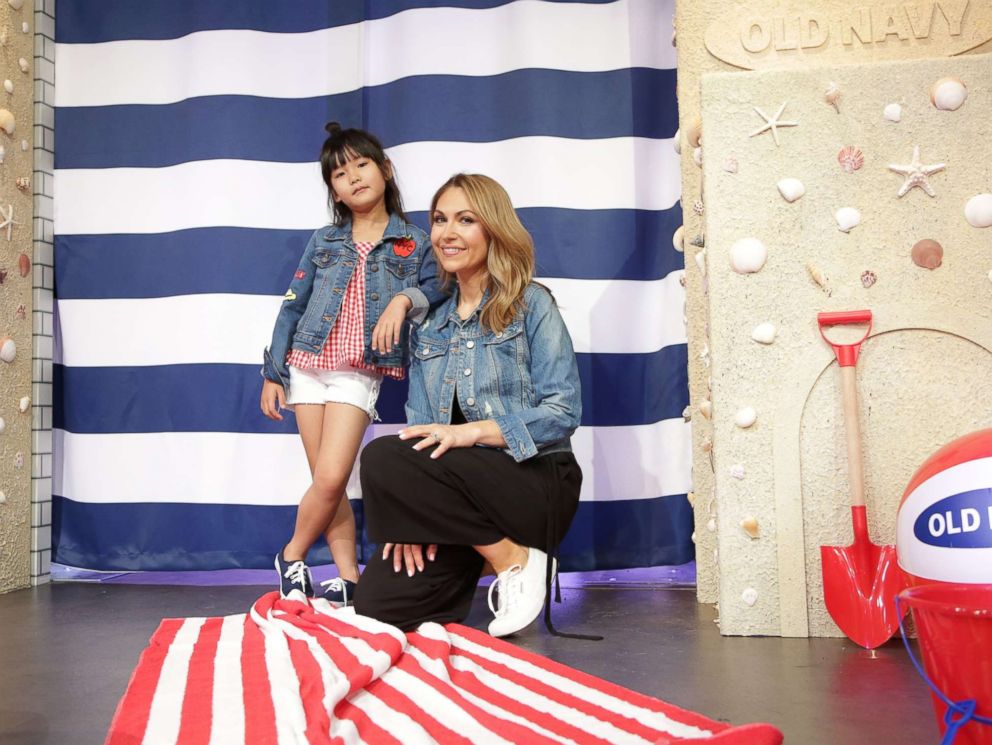 Here are their top picks for clothes and accessories perfect for your summertime adventures -- whether you are eating ice cream, hitting the water park or celebrating the Fourth of July with friends.
"GMA" has affiliate partnerships, so we will get a small share of revenue from your purchases through these links. All product prices are determined by the retailer and subject to change. By visiting these websites, you will leave GoodMorningAmerica.com and any information you share with the retailer will be governed by its website's terms and conditions and privacy policies.
Ice cream parlor chic
The ice cream parlor is the school-age version of a local coffee shop, according to Zooey. While she is all about wearing white, she says she does worry about eating a dripping chocolate cone.
The solution? Old Navy's Clean-Slate Boyfriend Shorts with clean slate technology, which features a stain-repellent fabric, according to Bergamotto.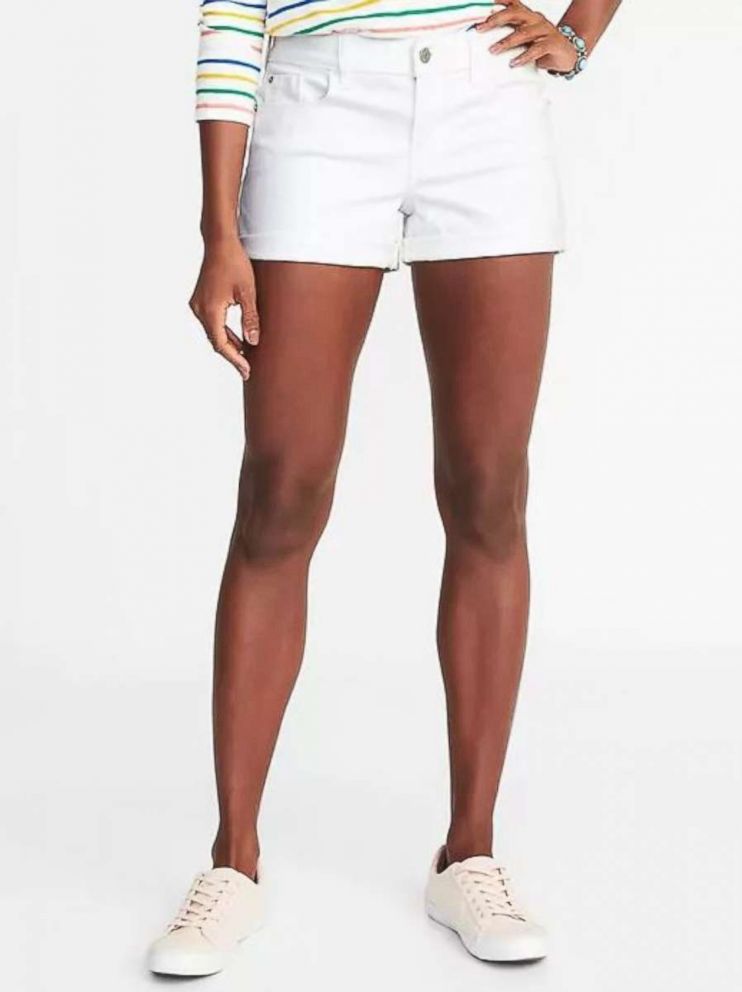 For adults, Bergamotto paired her white denim with this Sleeveless Ruffle-Trim Linen-Blend Top, inspired by strawberry sorbet.
Finish the look with some trendy Double-Strap Sandals, and grab the Sueded Flap-Front Crossbody Bag, which perfectly fits all of your summer must-haves.
Finally, don't forget your shades. These Retro Round-Frame Sunglasses were Bergamotto's favorites!
Zooey created a very similar look with her Skinny Clean-Slate Cropped White Jeans for girls, and paired it with this colorful Eyelet-Yoke Jersey Tunic.
Zooey also picked these Two-Tone Gladiator Sandals for girls to top off her perfect look for a day at the ice cream parlor.
Water Park Wear
Stay cool in style at the water park in this Twist-Strap Cutout Swimsuit and simple Embroidered Denim Cutoffs denim cut-offs, Bergomotto suggests.
The accessories with this look are practical and stylish. The Striped Straw Pom-Pom Tassel Tote is roomy enough to carry your sunscreen and snacks for the kids.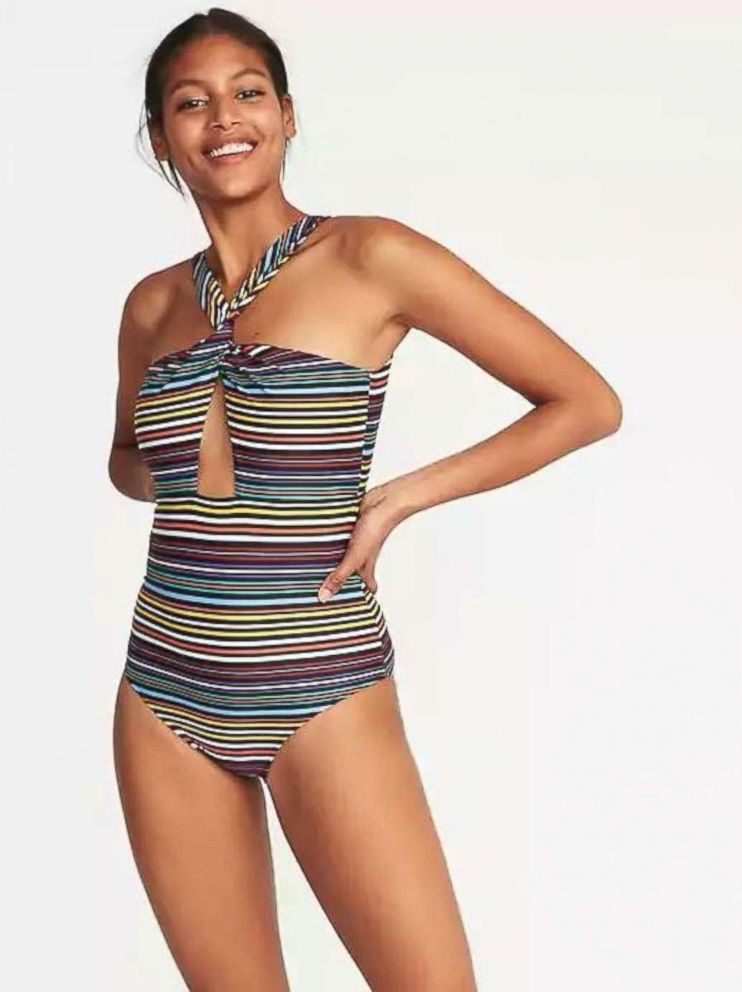 Plus, protect your face from the sun with this Wide-Brim Straw Fedora
Finally, complete the look with a pair of Classic Flip-Flops.
For boys, Bergamotto suggests Old Navy's Color-Block Swim Trunks, Graphic Raglan-Sleeve Rashguard and Classic Flip-Flops.
Fourth of July festivities outfits
With the Fourth of July just around the corner, Zooey and Bergamotto shared their top looks for the whole family to rock at your get-together this summer.
Bergomotto recommends trying a simpler, "Americana"-inspired look this year featuring blues, whites, flag emblems and stars and stripes. Then you can keep wearing the cute outfits even after the holiday.
For men, Bergamotto recommends the classic Slim-Fit Seersucker Shirt, Broken-In Khaki Shorts and Sueded Court Sneakers.
For ladies, you can't go wrong with this must-have accessory Lightweight Printed Neckerchief for Women paired with a Sleeveless Linen-Blend Utility Jumpsuit, Sueded Mule Block-Heel Sandals and a Straw/Faux-Leather Shoulder Bag.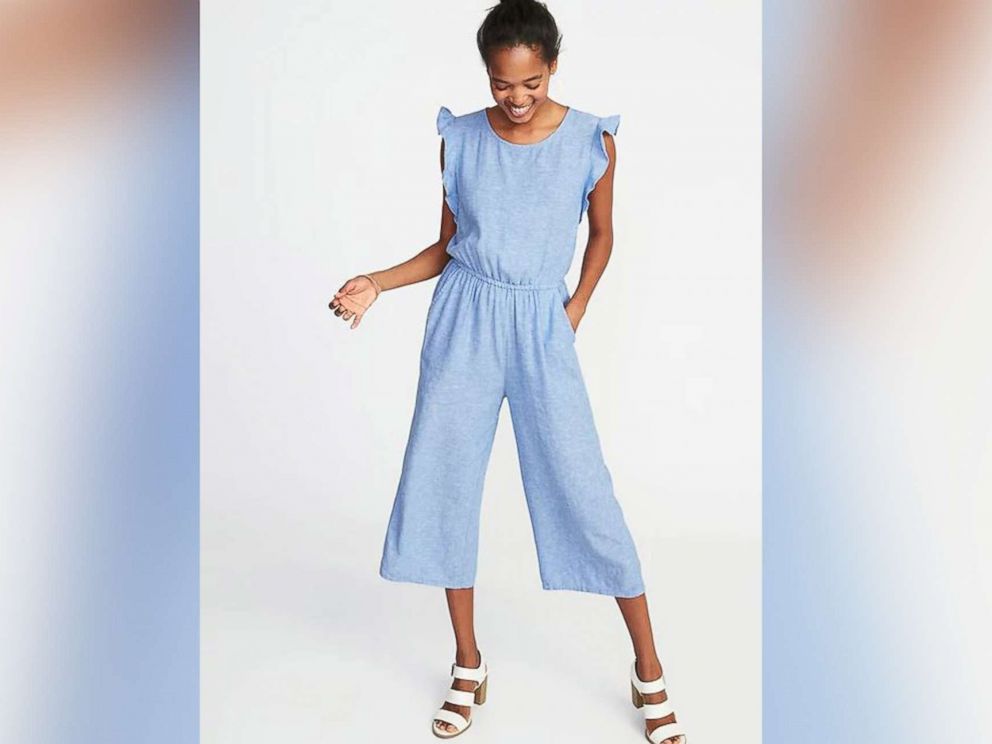 For girls, look festive in Star-Shaped Sunglasses, Strappy Gladiator Sandals and a Plaid Poplin Sundress.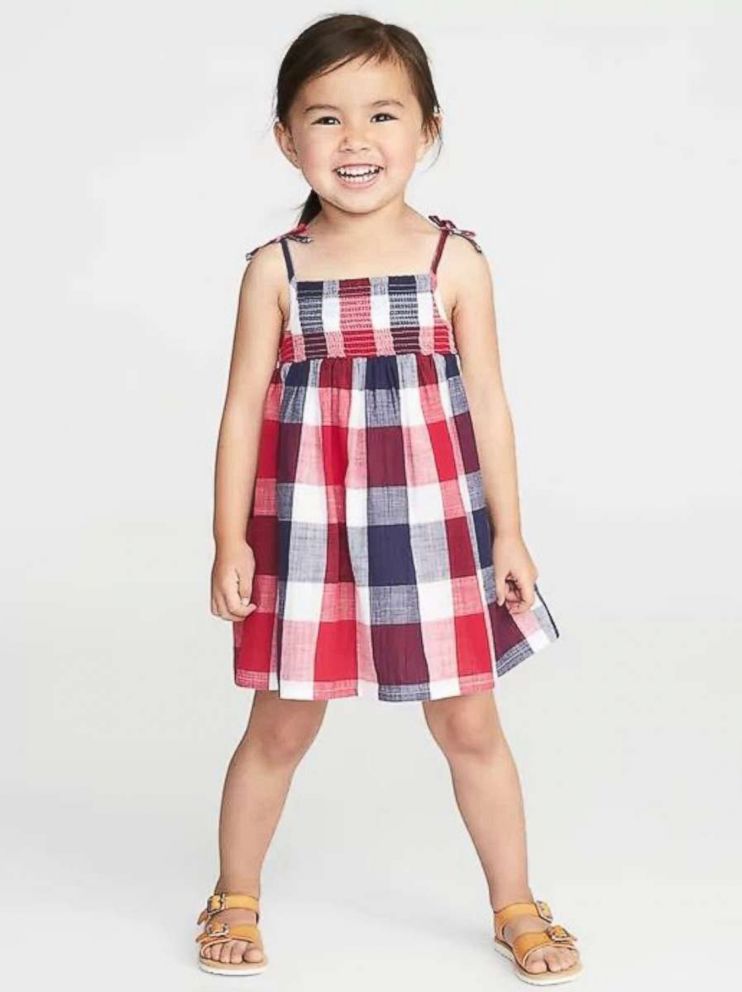 For toddler boys, rock the patriotic look in a 2018 Flag Tee, Built-In Flex Twill Shorts and Canvas Laceless Sneakers.
For older boys, try this Soft-Washed Printed Shirt, Straight Built-In Flex Madras Shorts and Color-Block Flip Flops.