Arielle Charnas, founder of the popular fashion blog Something Navy, has launched her second Nordstrom collection in three months, and she's taken her readers' requests to heart.
Because her 1.1 million Instagram followers told her that sizing for her September collection was too big, she's giving more guidance this time around, telling consumers to size down in sweaters and for the cashmere sets.
Yes, the November collection includes cashmere sweaters and pants, and that's not all: there are leather pieces too and, Charnas' all-time favorite addition, pajama sets in adult and kid sizes.
"We're really excited about the pajamas!" Charnas, the mother of two young girls, told "Good Morning America." "In November and December everyone likes to do family pajama pictures and being cozy and it just felt very holiday-esque."
As was the case with her September collection, sizing for the November pieces range from 00-18, or XXS-XXL. Shoes are available in 5-12, with half sizes from 5-10.
These products were curated by the "GMA" editorial team. "Good Morning America" has affiliate partnerships, so we will get a small share of the revenue from your purchases through these links. All product prices are determined by the retailer and subject to change. By visiting these websites, you will leave GoodMorningAmerica.com and any information you share with the retailer will be governed by its website's terms and conditions and privacy policies.
Below are a few of Charnas' favorite looks.
Price: $59
The mommy-and-me pajama sets are Instagram-ready, and the stripes keep things gender neutral. "They fit amazing and we added a little detail to the printed one -- a lace trim," Charnas said. "That was my little touch."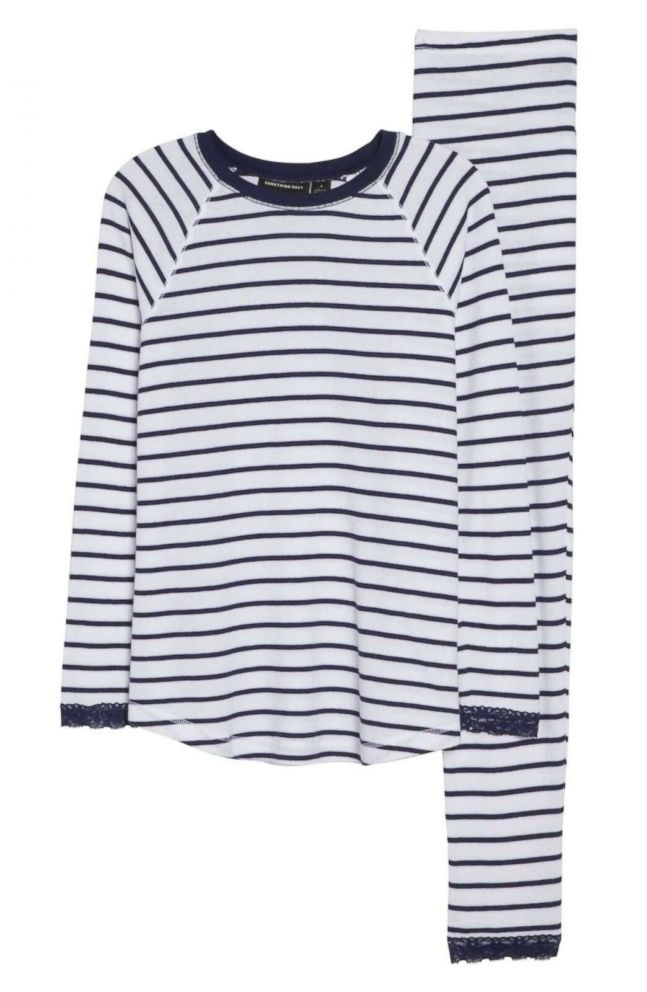 Satin Pajama Top
Price: $59
nordstrom.com
Charnas said that the satin pajama sets aren't necessarily just meant to be worn to sleep -- or together. "I wore one set on a plane -- they were so comfortable -- and the other set I wore with a cute fanny pack and loafers. I made a casual, chic, daytime look," she said.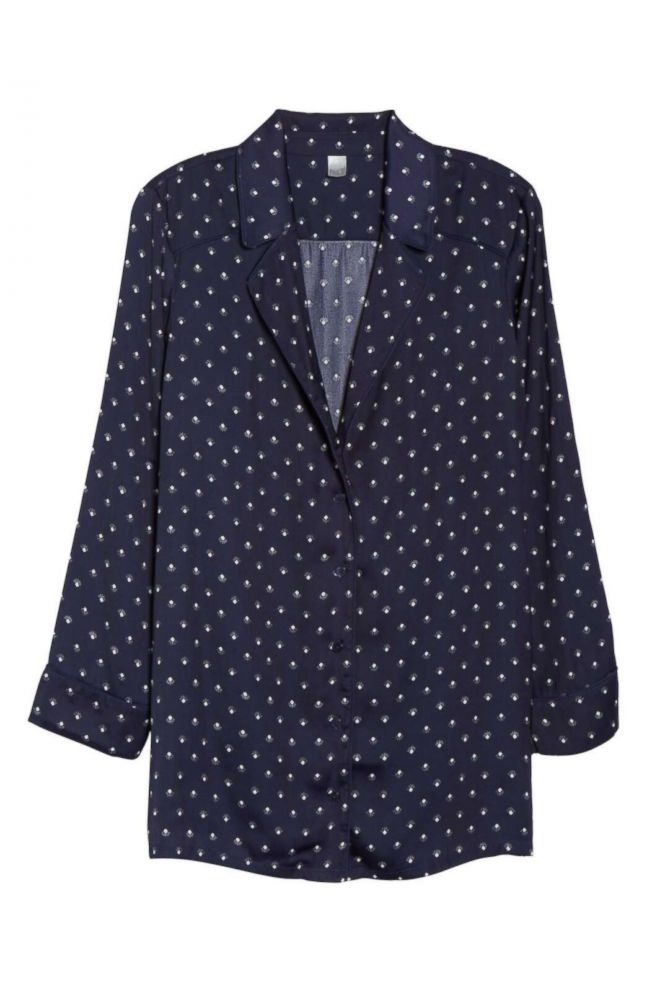 Cashmere Crew
Price: $185
nordstrom.com
The cashmere lounge sets, which come in three colors, are what Charnas believes her followers are most excited for. "They're amazing," she said. "So good." Love the sweater below? Be sure to check out the matching pants, too.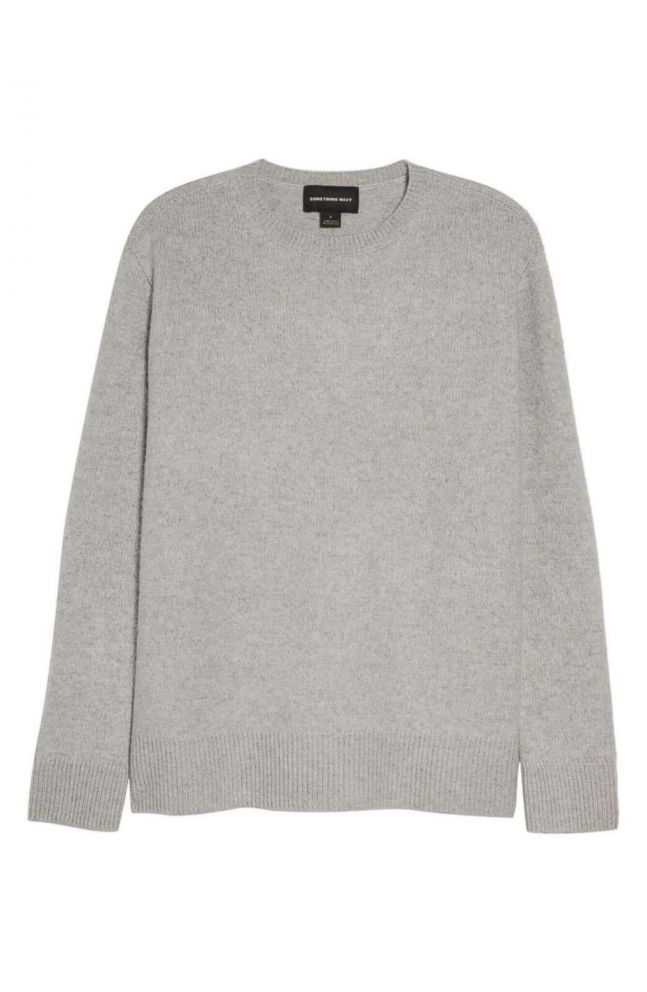 Longline Coat
Price: $179
nordstrom.com
"A camel coat is the number one thing everyone is asking for constantly," Charnas said. "I'm excited to give this to them at a great price point."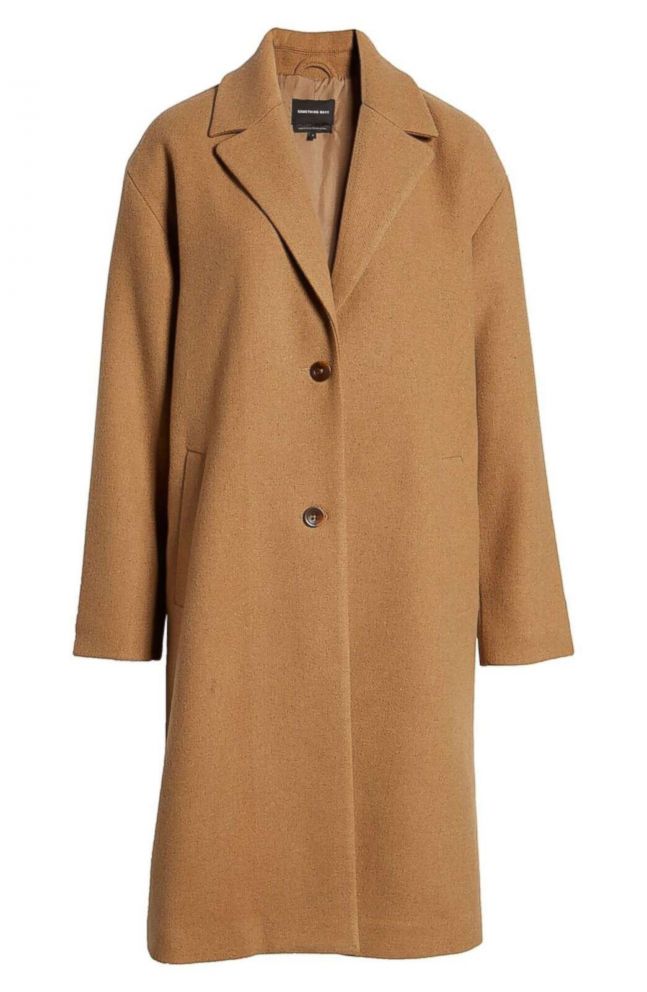 Shrunken Leather Jacket
Price: $329
nordstrom.com
Fashion-forward women may want to purchase the new leather trench, but everyone can appreciate Charnas' leather jacket. "Every girl can relate to it and add it to her wardrobe!" she gushed.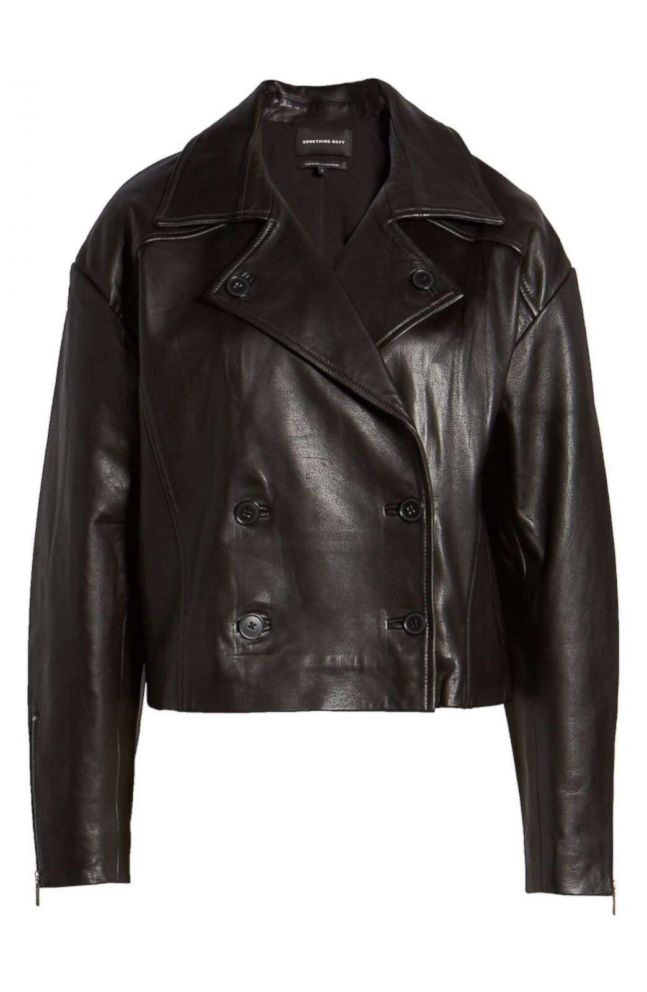 Long Faux Shearling Coat
Price: $199
nordstrom.com
Charnas said that this look is November's answer to September's teddy coat. "It's so versatile," she said. "The length is amazing. It's heavy. It'll keep you warm, and the lining is incredible."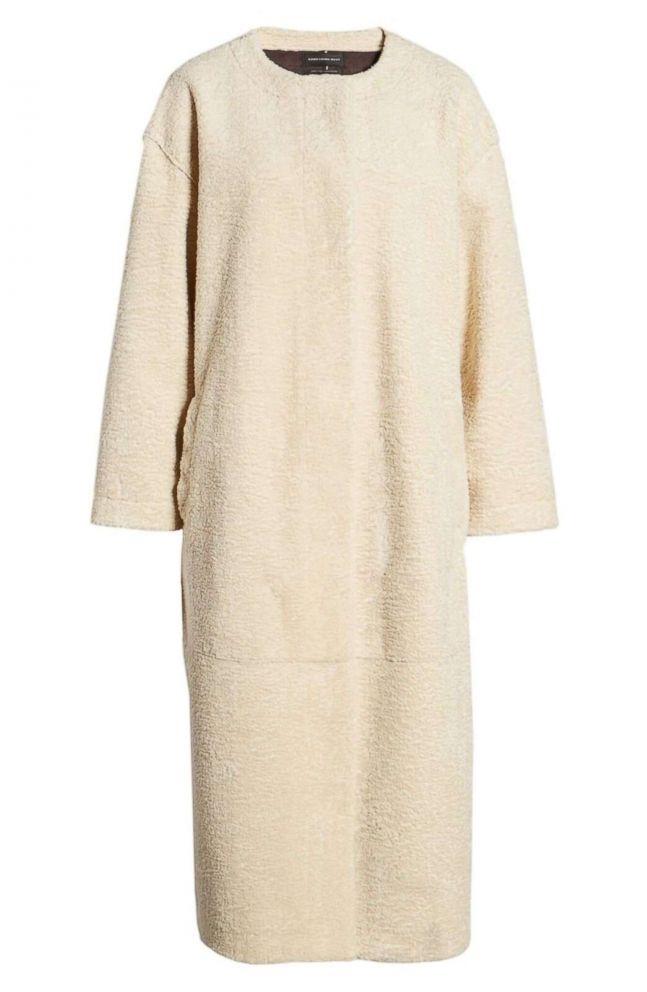 Faux Leopard Fur Coat
Price: $159
nordstrom.com
There are 12 coats in the November Something Navy collection, and Charnas predicts that this one will be a big seller.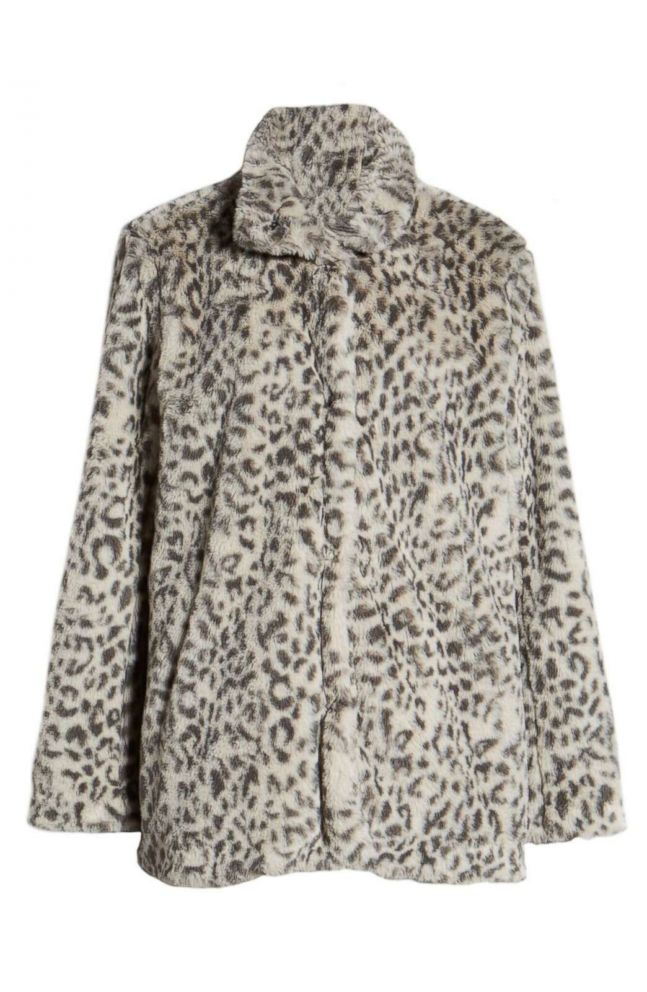 Faux Leather Puffer
Price: $259
nordstrom.com
"In New York when it's freezing, a puffer is necessary," Charnas asid. "We wanted to add an edge to that and make it more fun. It's still a neutral but it's a little more of a standout than black or grey."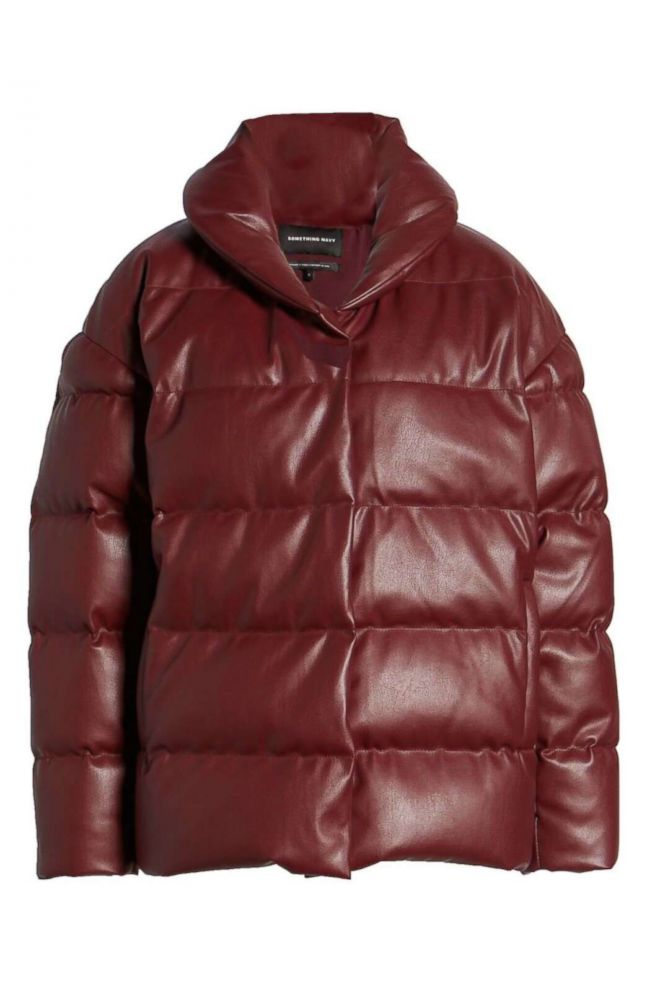 Pink Rosebud Camisole
Price: $65
nordstrom.com
"We go through a million patterns and when we saw that one, we fell in love with it," Charnas said. It's also featured on a long-sleeve wrap top.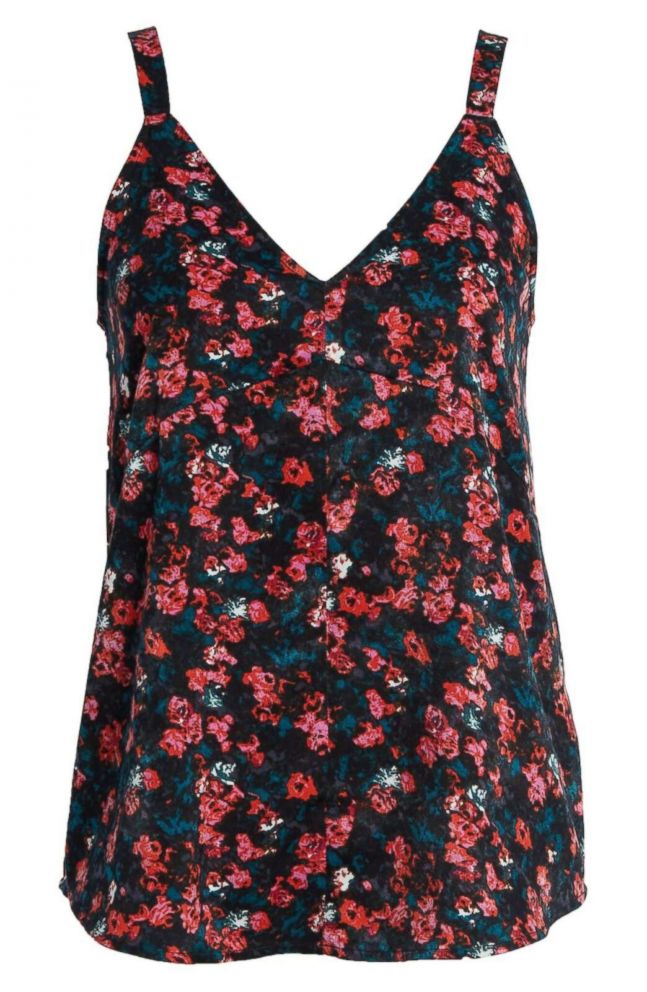 Puff Sleeve Sweater
Price: $89
nordstrom.com
Charnas said that this sweater is her personal favorite, because of its unique shape.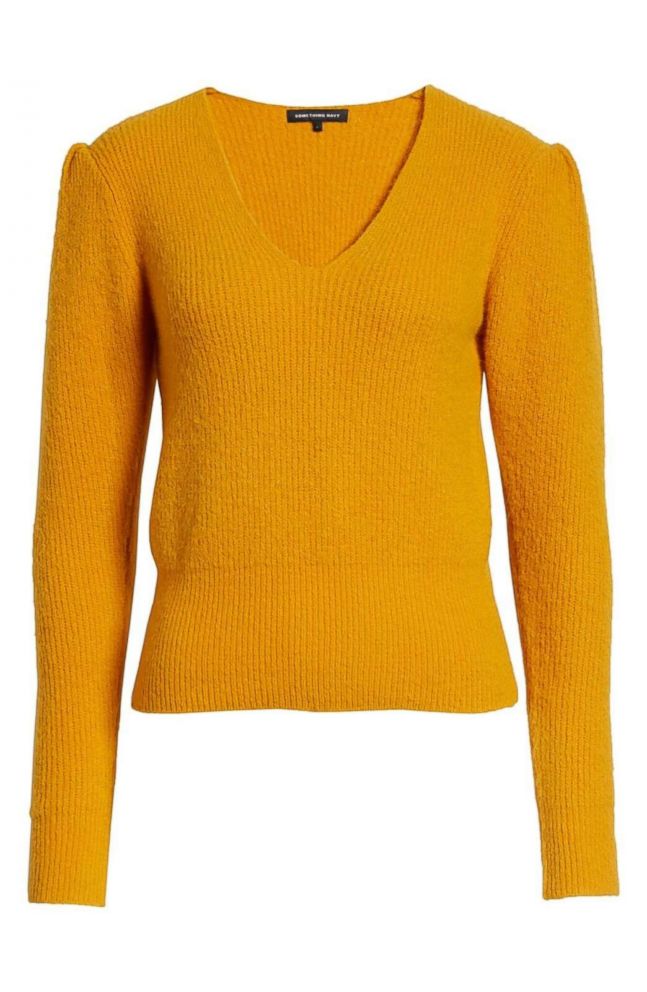 Cashmere Caftan
Price: $249
nordstrom.com
"A cashmere caftan is such a chic thing to wear if you're hosting something at your house for the holidays, but if you wanted to wear it out, my first purchase would be a grey color to pair with a knee high boot," she said.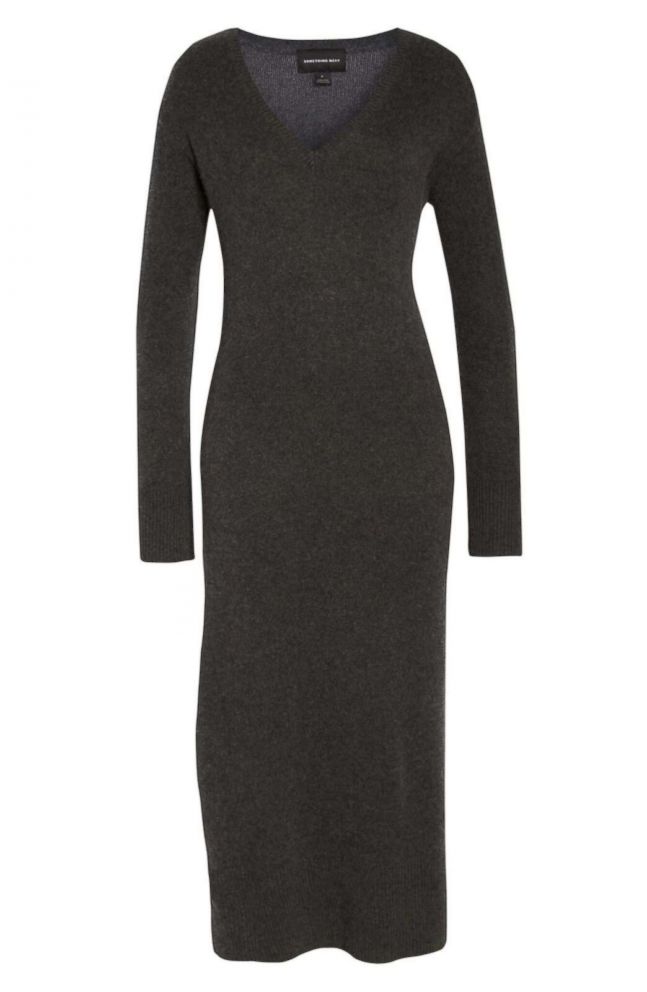 Fuzzy Oversized Crew
Price: $79
nordstrom.com
A take on September's oversized sweater, this one comes in a variety of colors, including chocolate brown -- a shade Charnas said is "very underrated."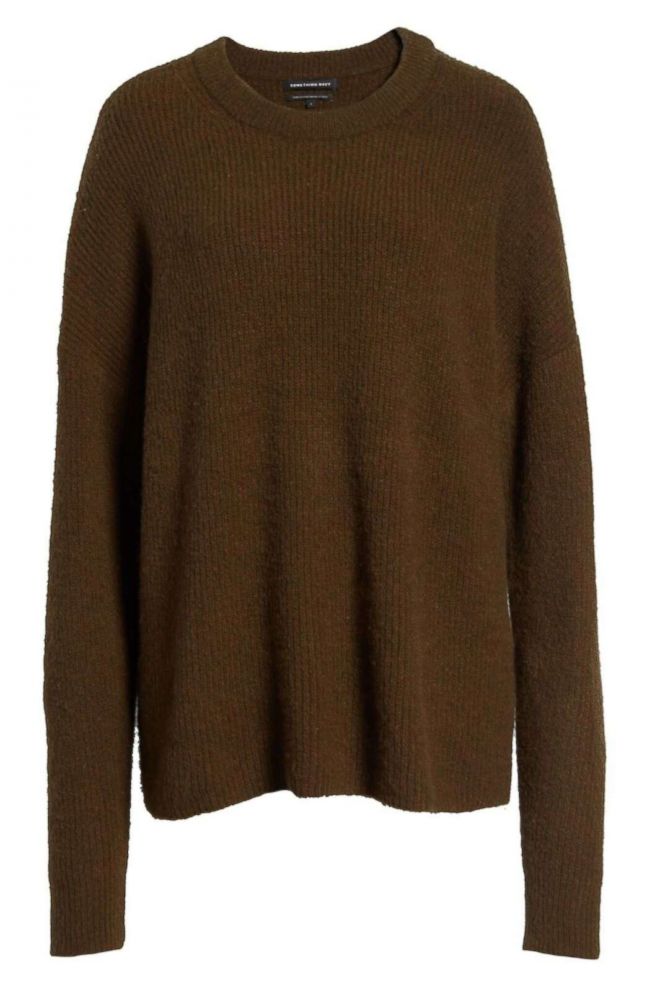 Easy Tee
Price: $25
nordstrom.com
Charnas said that this tee is "a little bit fancier than a simple cotton t-shirt." "It has a little stretch to it," she continued. "It was a no-brainer!"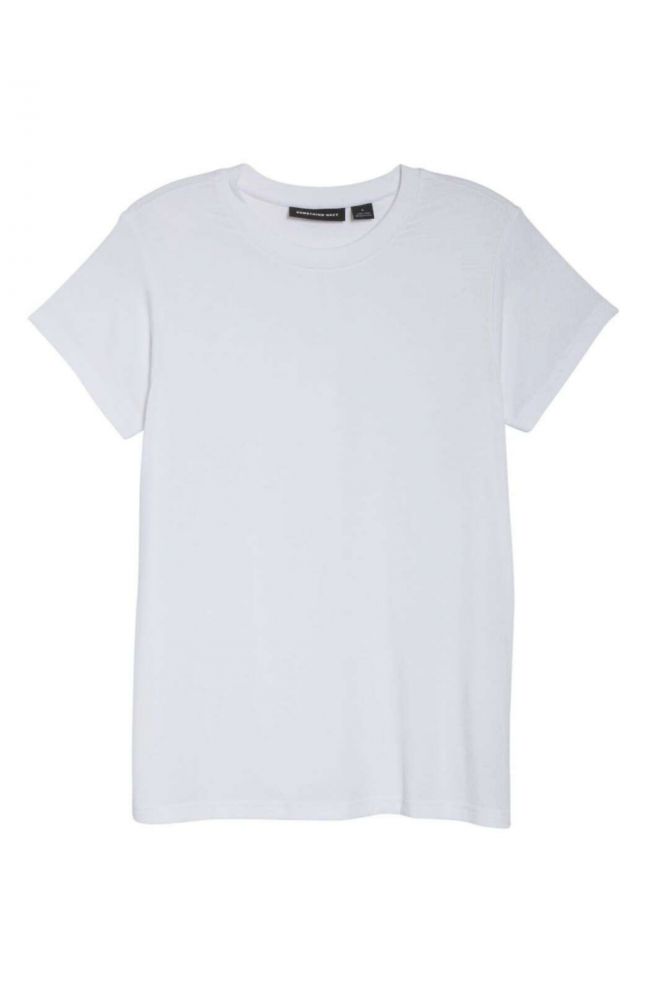 Tall Suede Boot
Price: $159.95
nordstrom.com
The details are what make this boot extra-special, Charnas said. "It's hard to see in the photo but there's a cap toe in the front which is a personal favorite of mine. I think it's so chic," she said. "And the heel is so beautiful. It's different."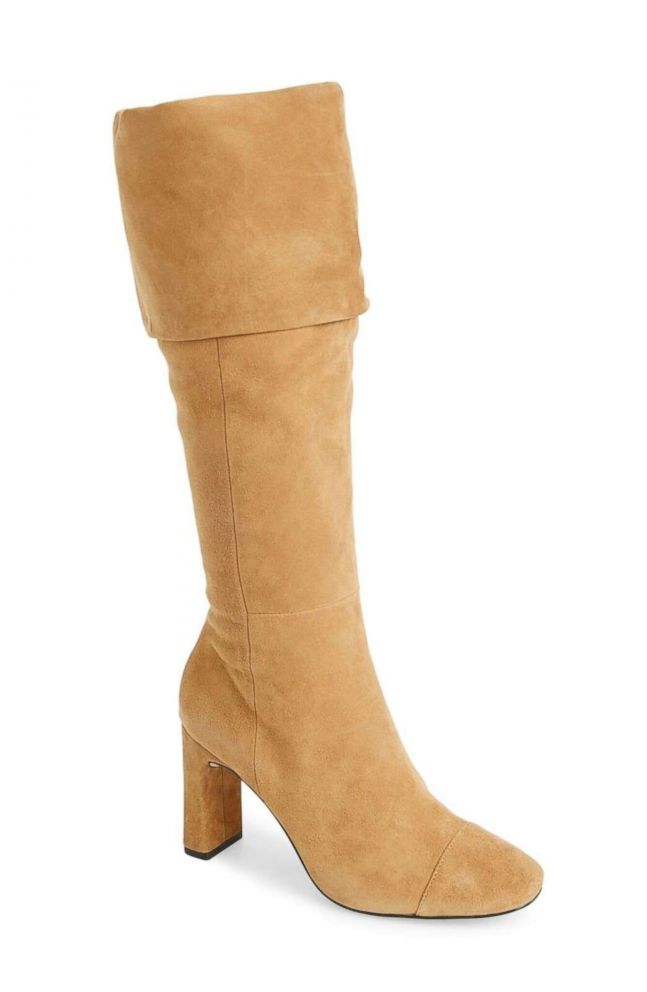 Amado Loafers
Price: $99.95
nordstrom.com
Charnas admitted that this fall, she's been living in these loafers. "They're definitely a favorite of mine in the collection," she said.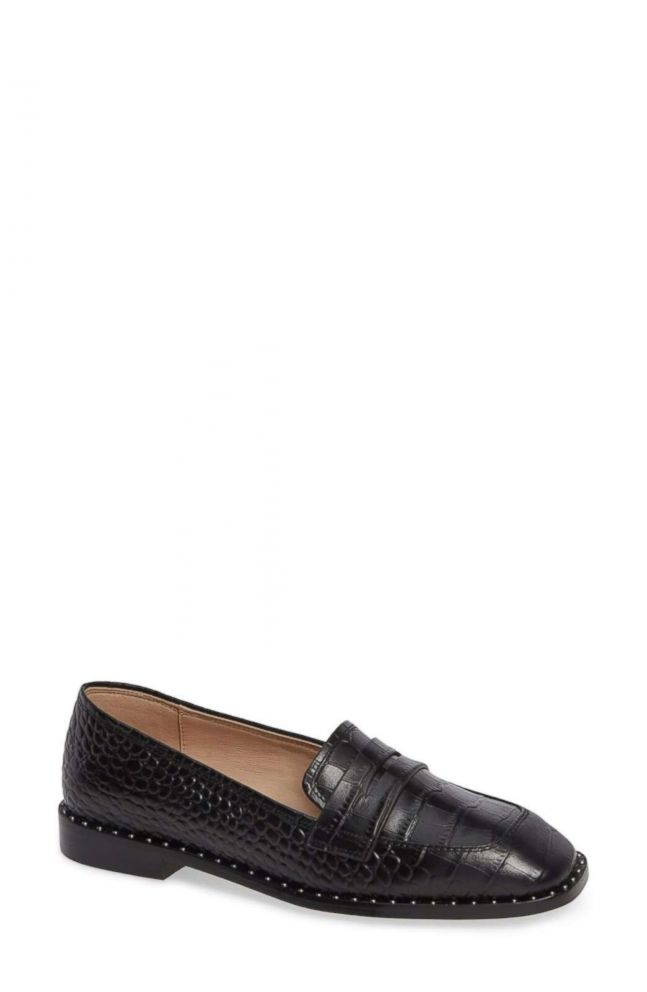 Suede Pump
Price: $99.95
nordstrom.com
This pump is meant to appeal to everyone, Charnas said. "We wanted to create the perfect shape, the perfect heel height and at an affordable price," she continued. "The quality is incredible."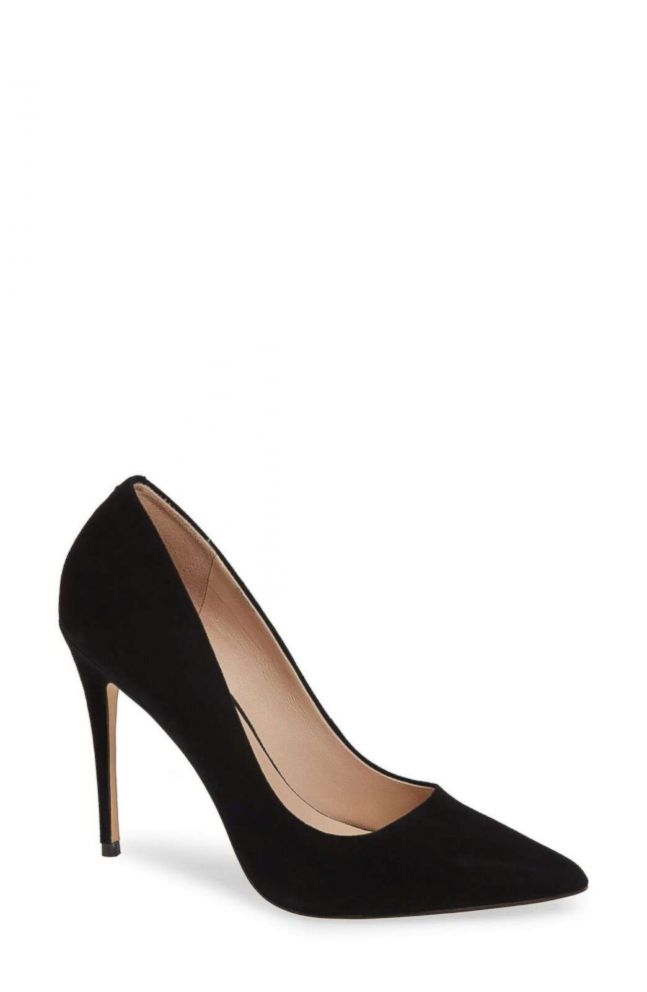 Scarf
Price:$49
nordstrom.com
"Creating the perfect scarf pattern was very important to my team, so we came out with two," she said. "They're so soft."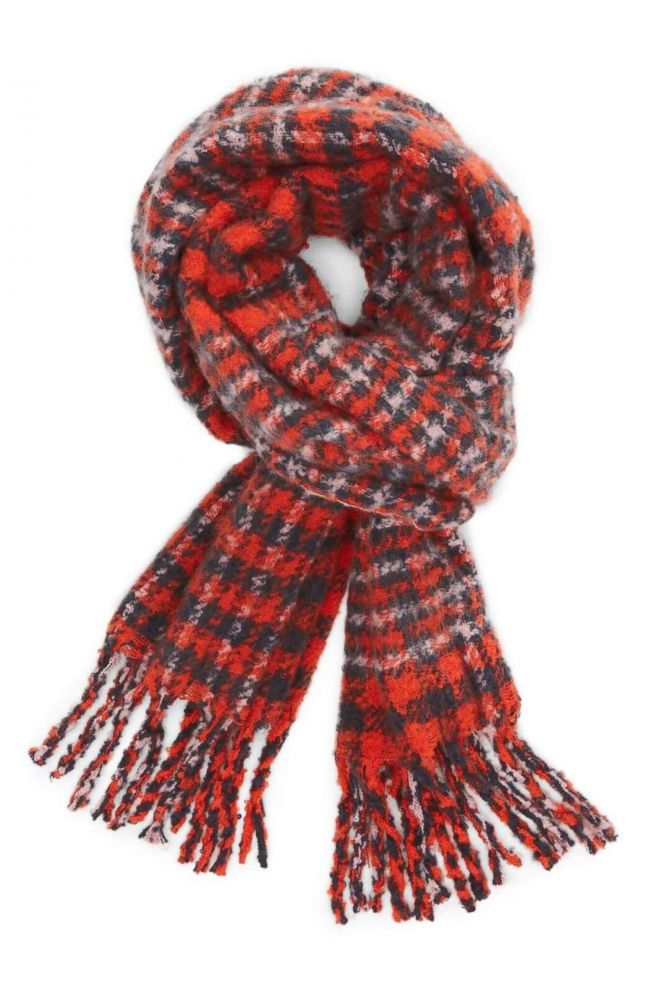 Crystal Hoops
Price: $29
nordstrom.com
Part of what Charnas calls "my favorite jewelry collection that we've designed so far," these hoops, perfect for a holiday party, are "super glitzy and fun."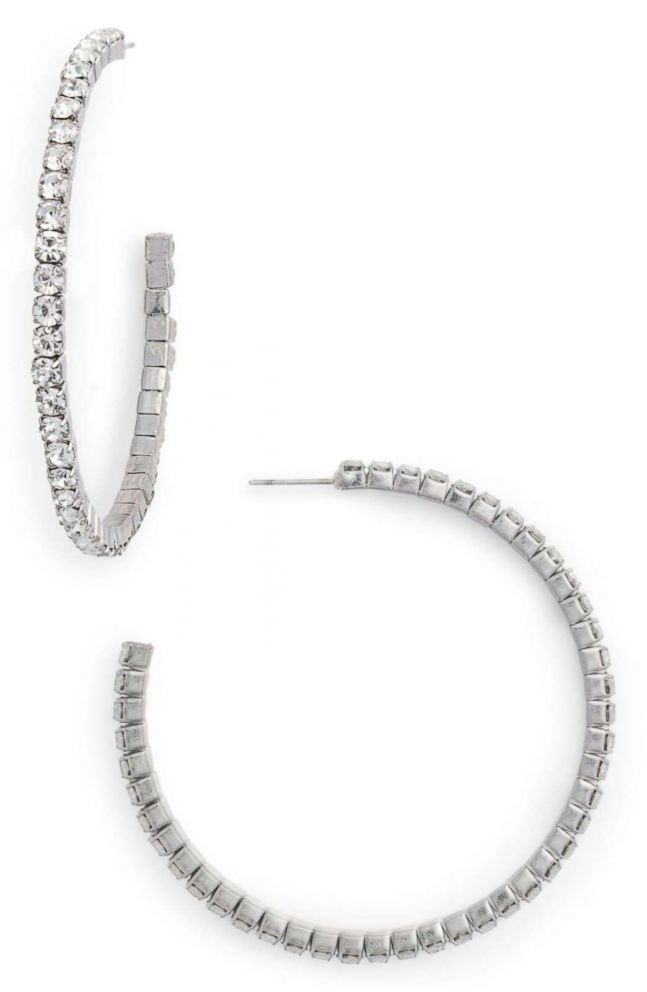 Rhinestone Earrings
Price: $19
nordstrom.com
These earrings, which come in gold and silver, look even better on social media, Charnas said. "If you have your friend take a video of you with these and turn on a flash, they sparkle so much," she said.