Summertime means hot weather and plenty of hours spent outside in the sun for most people
The sun's damaging rays can put a damper on time outdoors but there is a fast solution: The clothes you wear.
UPF (Ultraviolet protection factor) clothing provides an instant physical barrier from the sun on areas of the body that the clothing covers, according to stylist Melissa Garcia.
Garcia shared on "Good Morning America" Tuesday must-have clothes with UPF protection of 50+, strong enough to prevent UV rays from penetrating your clothing onto your skin.
Shop the looks and get ready to arrive at your next summer activity in safe style.
These products were curated by our "Good Morning America" editorial team. "GMA" has affiliate partnerships, so we will get a small share of revenue from your purchases through these links. All product prices are determined by the retailer and subject to change. By visiting these websites, you will leave GoodMorningAmerica.com and any information you share with the retailer will be governed by its website's terms and conditions and privacy policies.
For a day at the beach
Tenley bathing suit
The Tenley by Mott50 keeps your chest covered from the sun during a day in the water.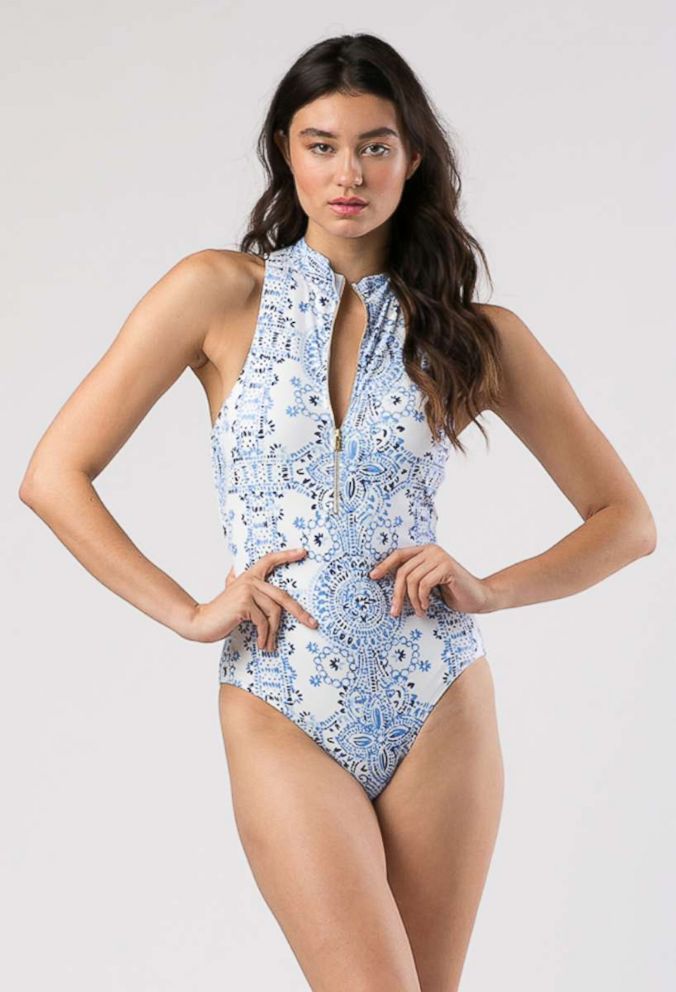 Available at Mott50.com for $98.
Waiheke Stripe Leggings
Snapper Rock's navy and Waiheke Stripe leggings are made of quick-drying, lightweight fabric with UV50+ protection.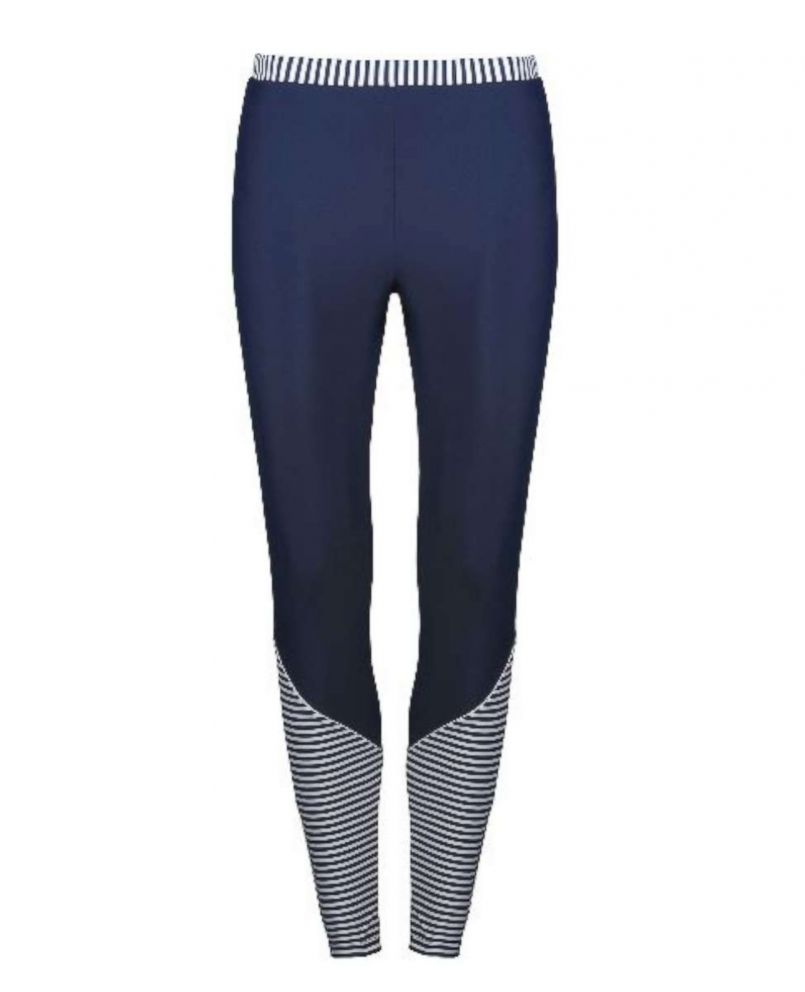 Available at Snapperrock.com for $86.
Kate Swim Shirt
Mott50's short sleeve swim-shirt is made of quick-drying and breathable swim fabric with a crewneck style.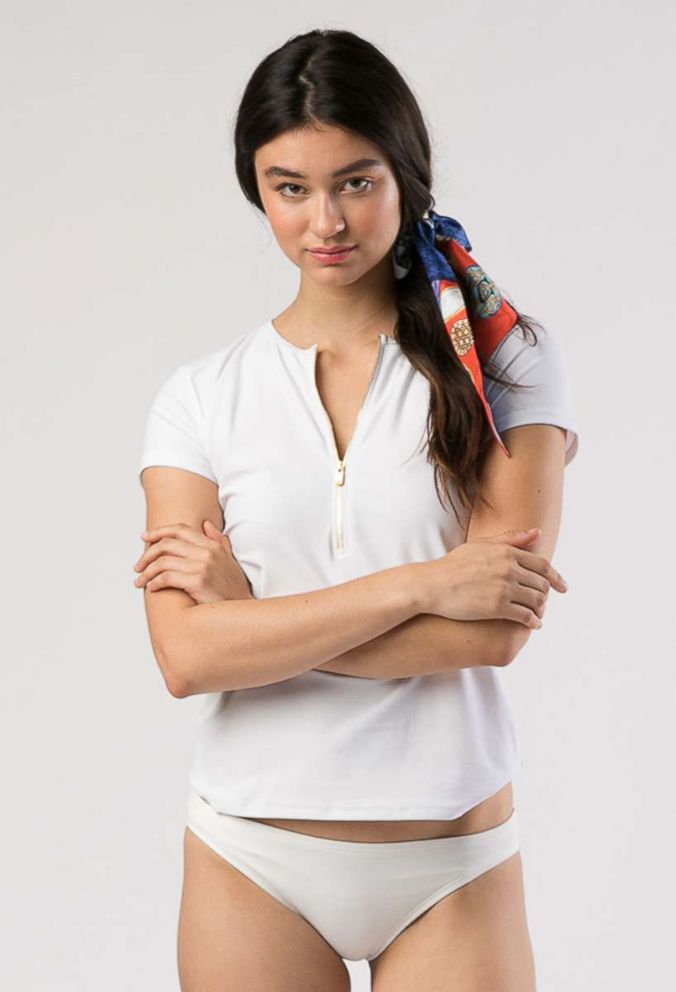 Available at Mott50 for $64.
Sport Satin Cap
This Athleta hat also has a wicking sweatband and reflective details.
Available at Athleta.com for $17.99.
For a summer party
Women's Summer Wrap Dress
This Coolibar wrap dress has UPF 50+ protection and its breathable fabric includes built-in stretch.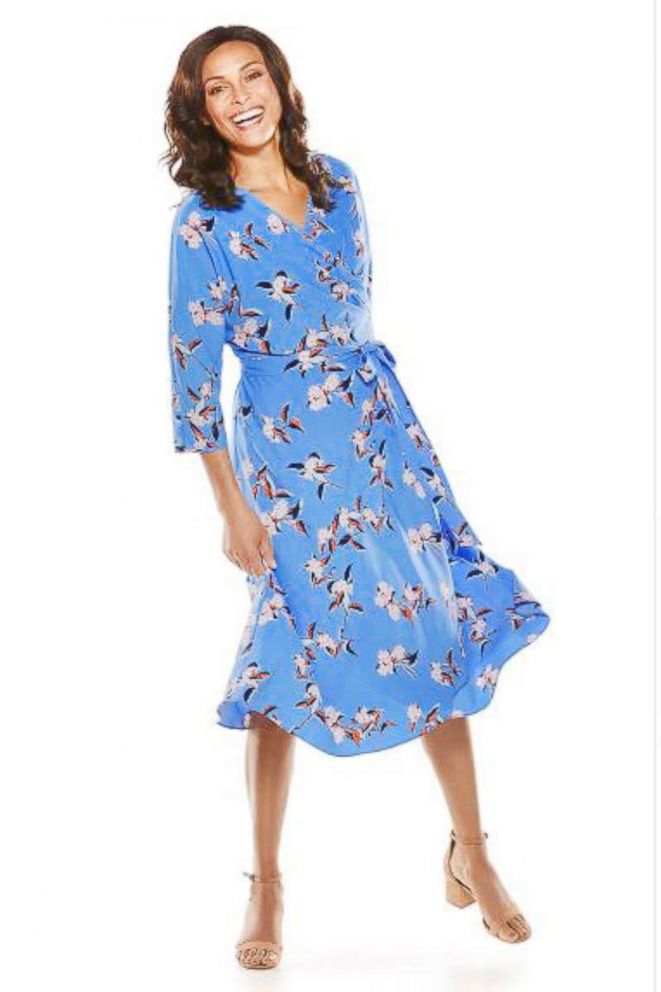 Available at Amazon.com starting at $129.
The Classic sunglasses
These Prive Revaux sunnies are 100 percent UV protection for your eyes and under $30.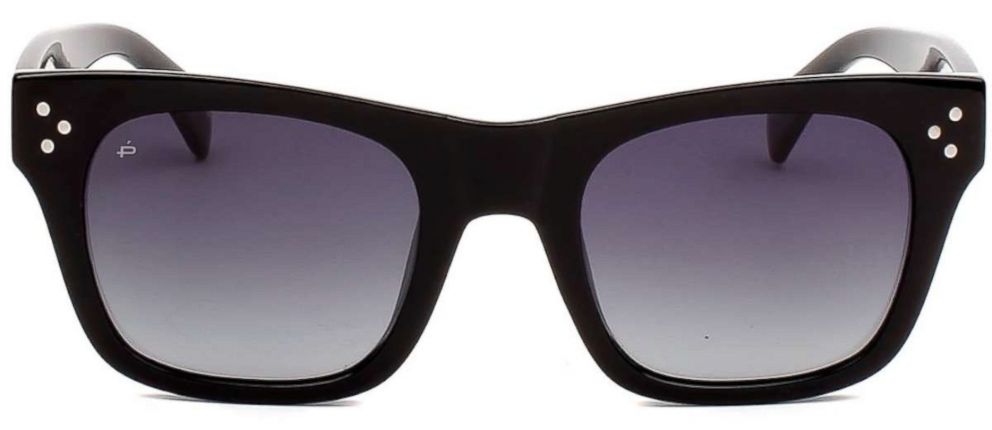 Available at Priverevaux.com for $29.95.
For an outdoor workout
Pacifica Wrap Front Tank
This Athleta top has a front zip for ventilation and UPF 50+ sun protection.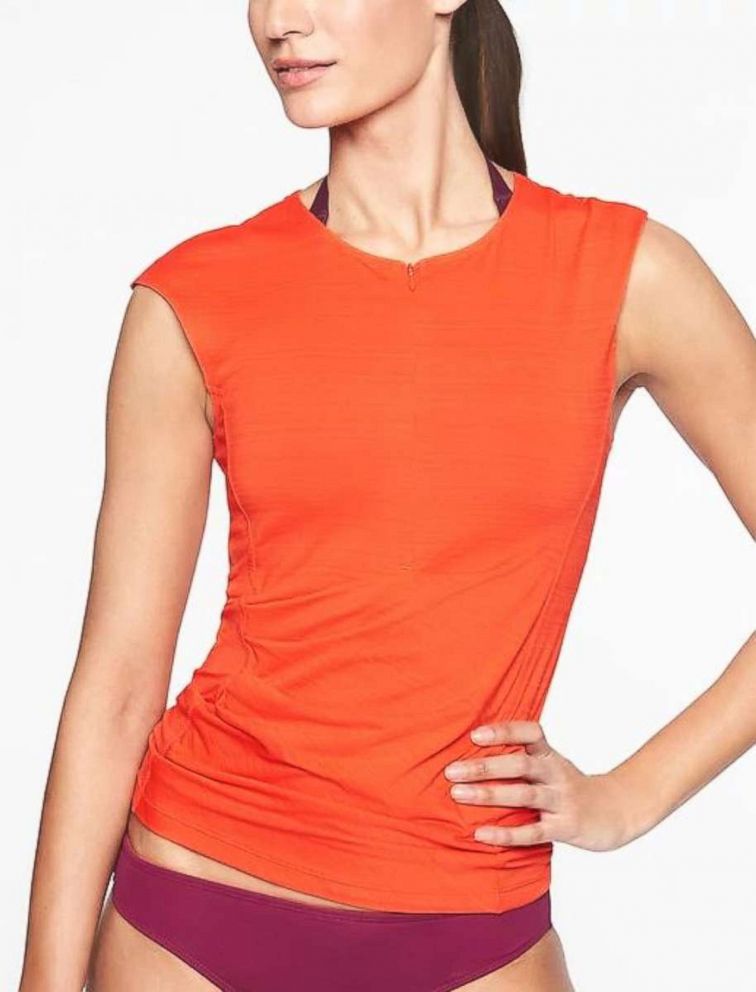 Available at Athleta.com for $54.
Velocity Crop
The Noli crop pants are moisture wicking with UV50 protection and an ultra high rise waistband.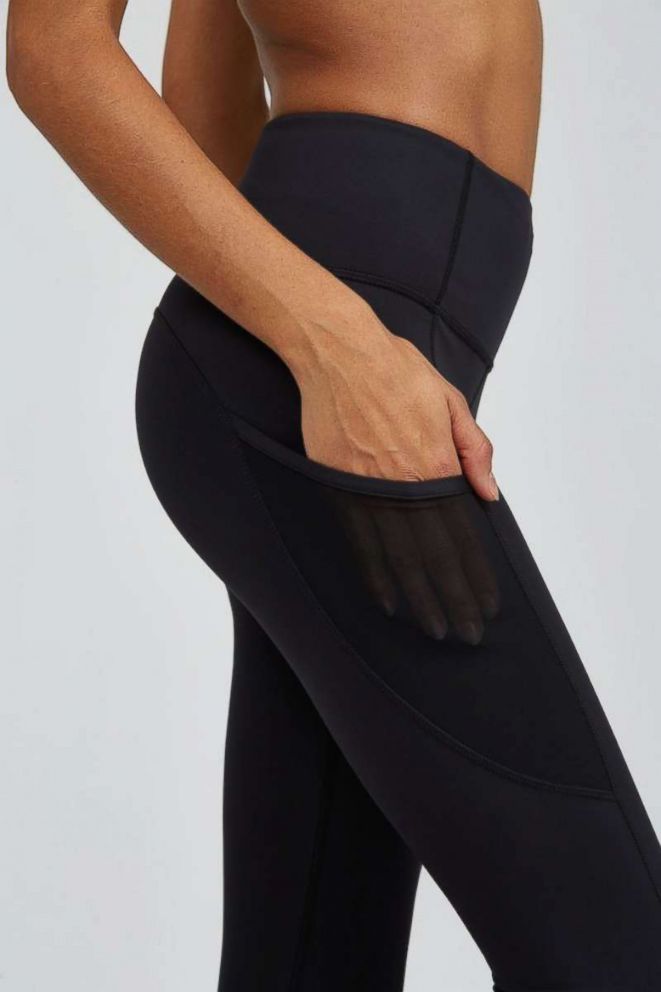 Available at Noliyoga.com for $78.