Transform your summer style with a few key pieces that have a touch of personality and can be mixed with staples you already own. Start with breezy dresses and sandals that are beach and boardwalk ready, then mix in statement earrings, and an unexpected straw bag. All that's left to do is prepare for likes! See the entire list here.
These products were curated by the Hintd editorial team. Hintd is the social shopping platform that lets you create lists of what you want to buy, and discover what's new and trending. Use Hintd to keep track of anything you want to buy from anywhere online, including fashion, trips, and experiences. "Good Morning America" has affiliate partnerships, so we will get a small share of revenue from your purchases through these links. All product prices are determined by the retailer and subject to change. By visiting these websites, you will leave GoodMorningAmerica.com and any information you share with the retailer will be governed by its website's terms and conditions and privacy policies.
1. Topshop Briger Tiger Tote Bag, $25.99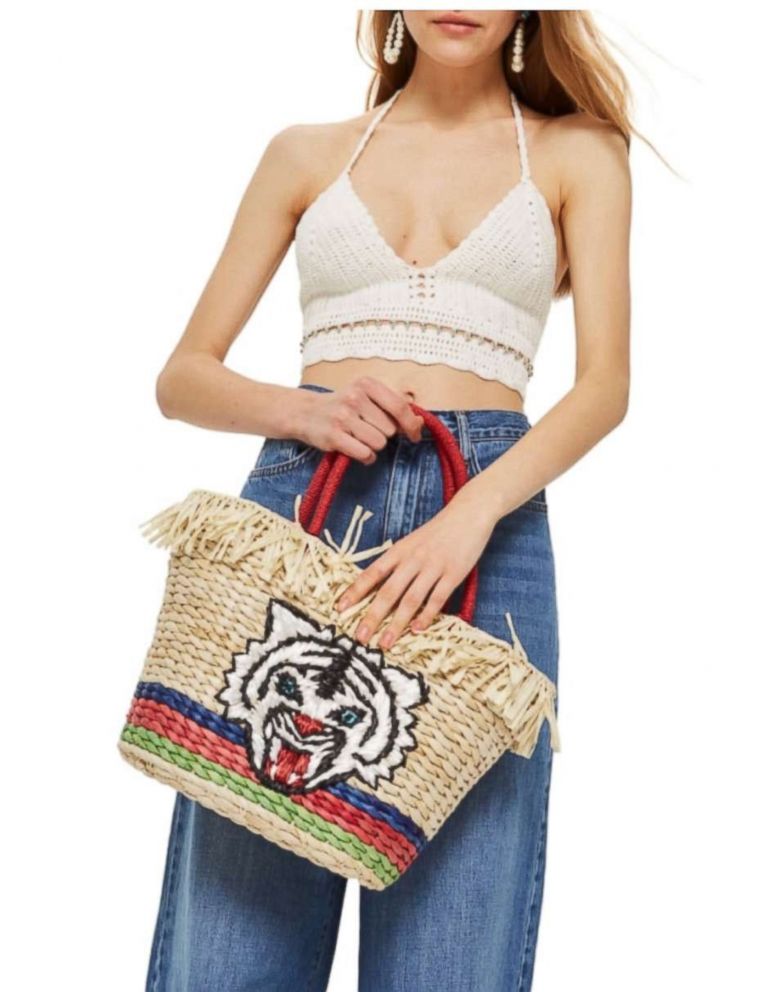 Let your style roar with a tiger tote that will set you apart from the straw pack.
Style Hint: This is bag is so fierce, it's a one-and-done accessory. Meaning: Wear it with classics and you're good to go.
2. H&M Open Shoulder Dress, $34.99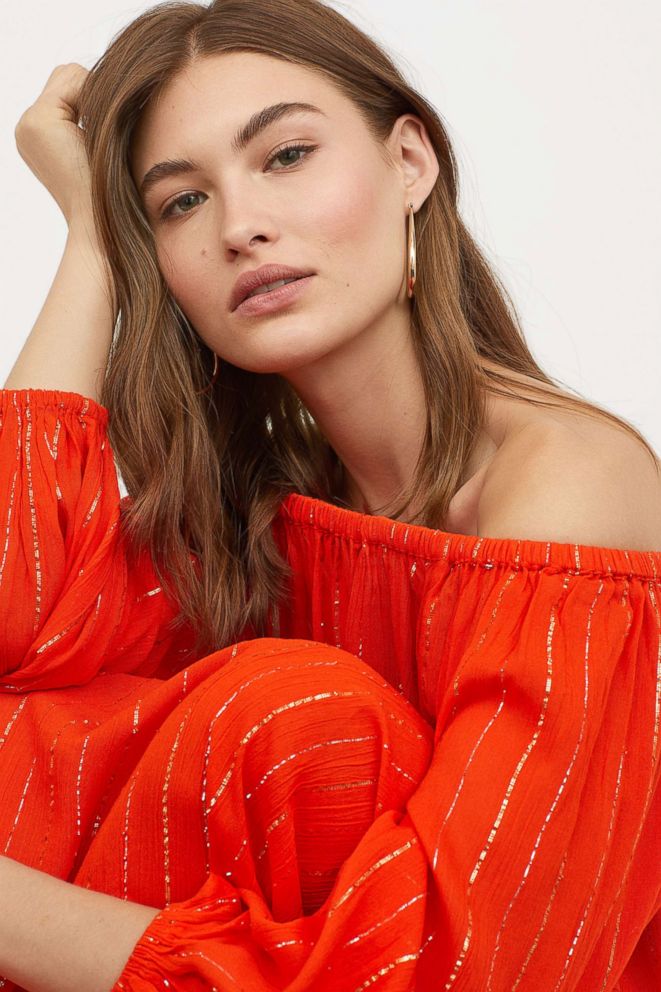 Slip into something more comfortable like an off-the-shoulder dress that has a touch of shimmer.
Style Hint: The off-the-shoulder trend is here to stay because it looks great on everyone. Show off yours and feel free to wear this dress loose or cinched with a belt.
3. Topshop Cut-Out Leaf Earrings, $18

Turn over a new leaf with statement earrings.
Style Hint: You can get away with oversized earrings when the silhouette is delicate. Added bonus, this cut-out design is lightweight and easy to wear.
4. Leith, Racerback Shift Dress, $29.40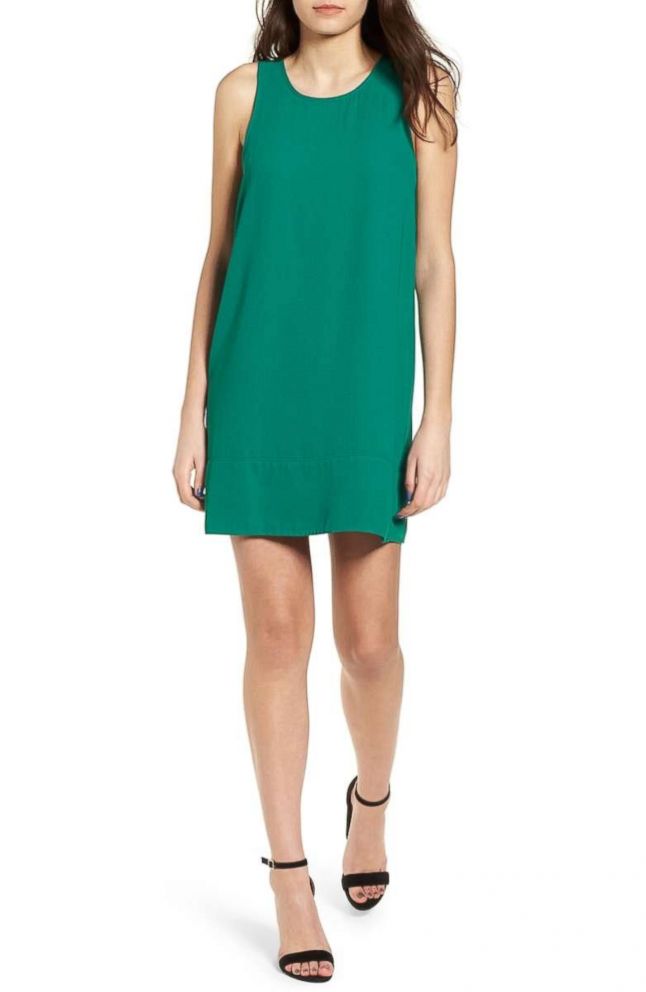 Strike the perfect balance between sporty and chic with this easy slip dress that transitions from meetings to meet-ups.
Style Hint: Jade is one of those amazing shades that flatters nearly every skin tone.
5. Topshop Hottie Cross Strap Flat Sandal, $35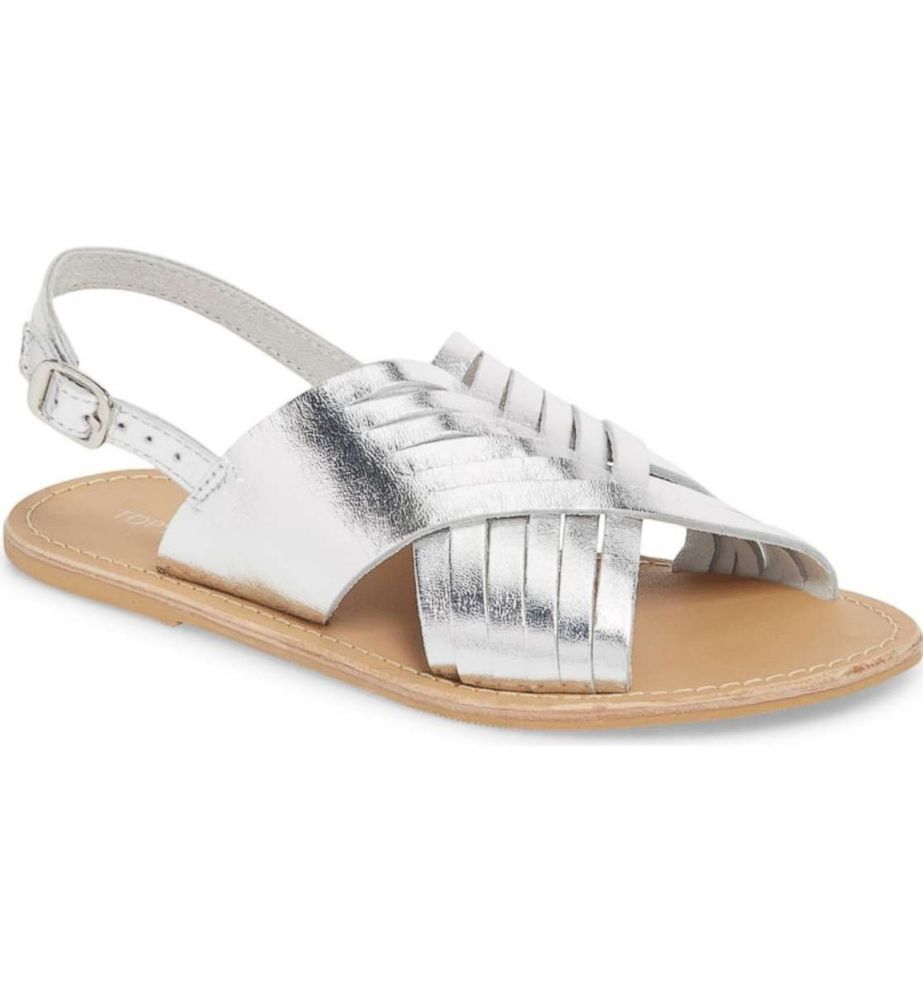 Step out in these breathable woven sandals that boost any outfit with a little shimmer.
Style Hint: Treat silver as a neutral, and wear it the same way you'd wear white, black or natural shades.
6. Urban Outfitters Joan Half Moon Drop Earring, $16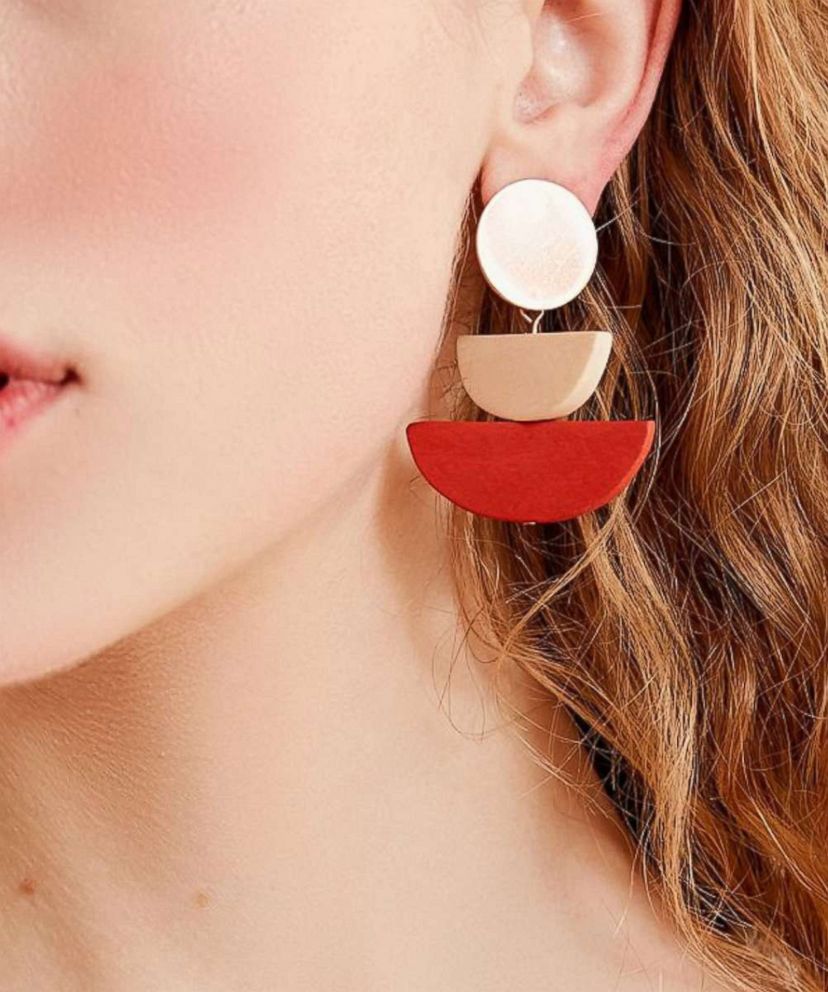 Wear the sculptural earring trend as easily as you wear hoops -- pair them with everything.
Style Hint: Summer calls for all-natural materials like wood. We love that these are lightweight and have a pop of color.
7. Shein Contrast Lace Ruffle Trim Striped Dress, $24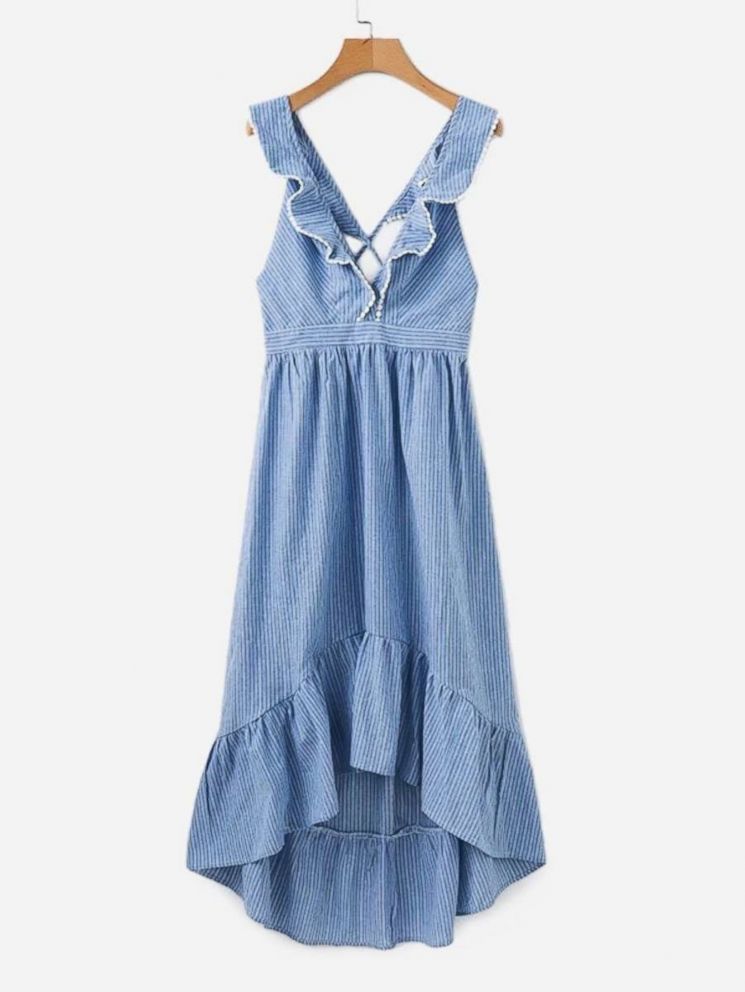 Trade in your denim for this lightweight dress that's as comfortable as jeans—only prettier.
Style Hint: Embrace its versatility: Pair it with sneakers for day and heels for night.
8. Topshop Brighton Straw Belt Bag, $35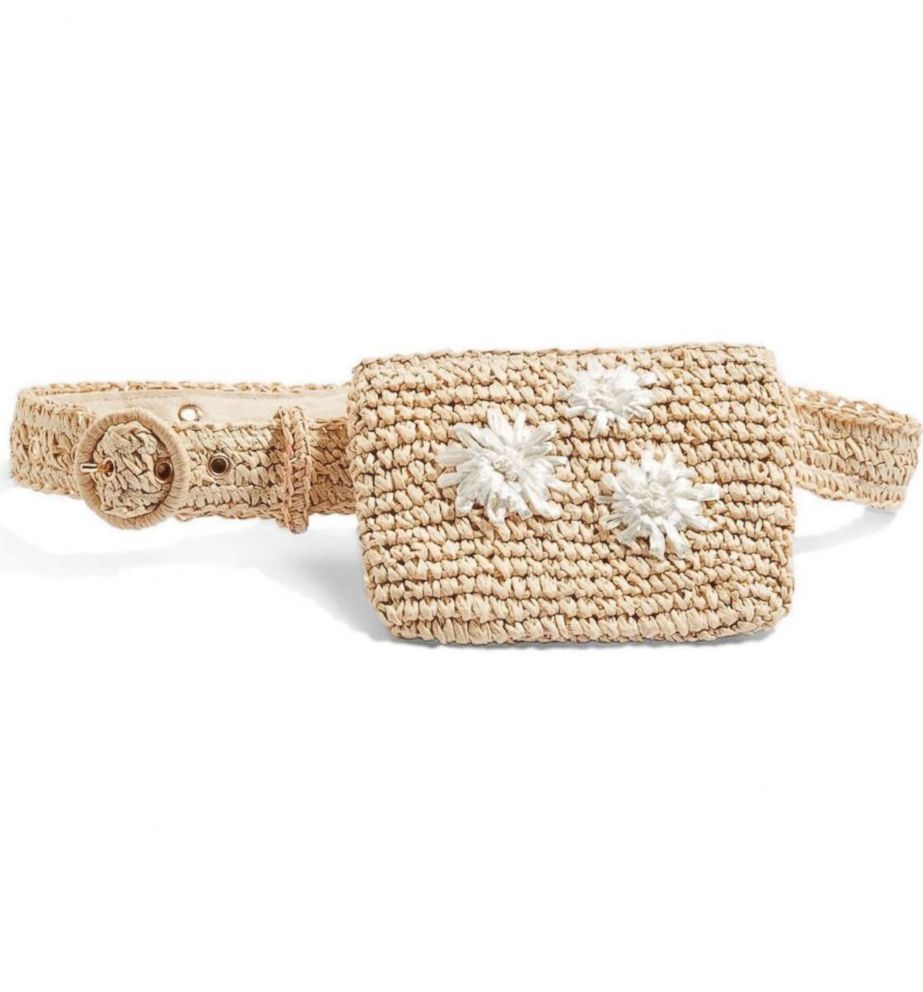 Behold the two best summer trends in one adorable pouch: The fanny pack meets the straw bag.
Style Hint: Wear it with a dress or romper to a summer concert and enjoy the chance to dance hands-free.
9. H&M Dress with Smocking, $24.99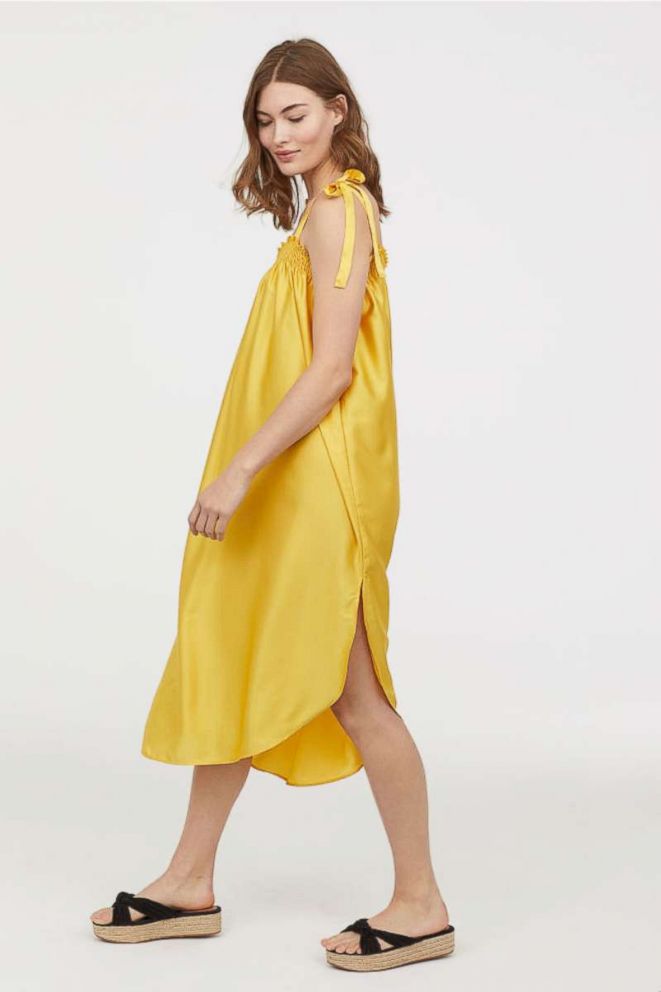 The color of the summer now arrives in the easiest warm-weather silhouette.
Style Hint: When a dress is this simple, accessorize it with one statement piece like statement earrings or shimmering slides.
10. Jane and the Shoe, Jill Thin Band Sandal, $23.96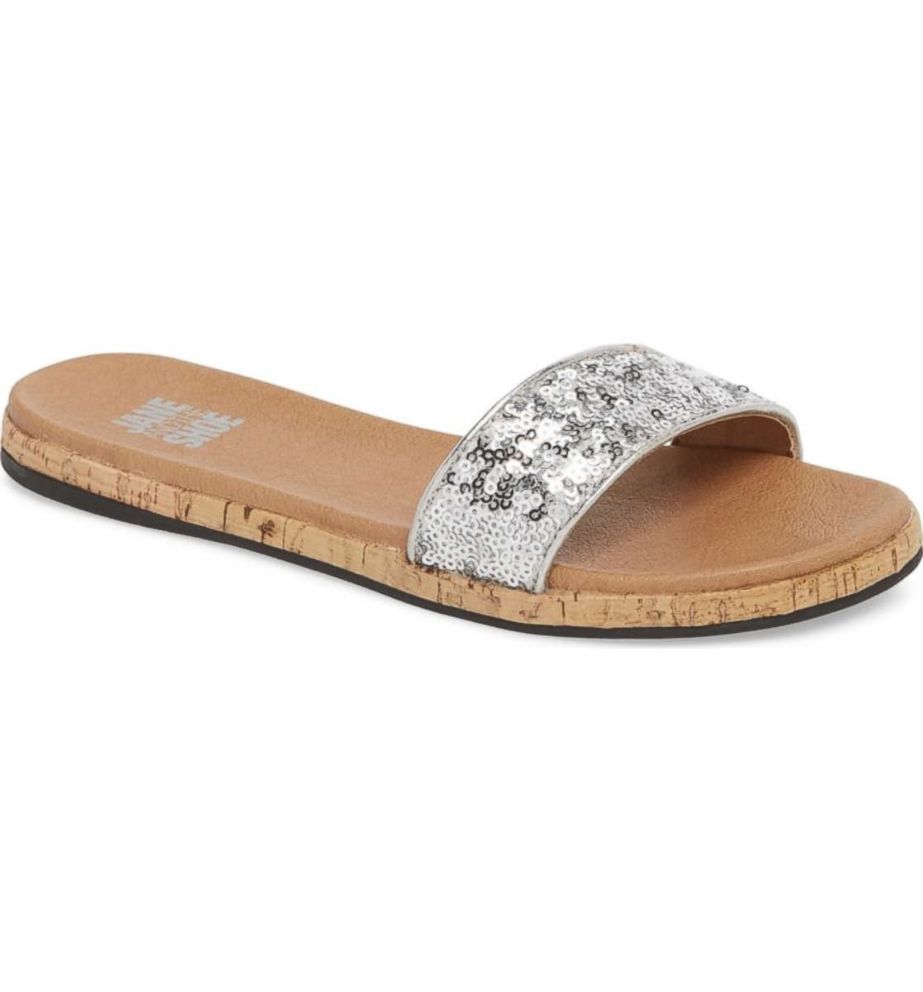 Add a touch of everyday sparkle with these sleek slides that can dress up tees and jeans or make a simple sundress party-worthy.
Style Hint: We love these slides because they have a comfy cork sole and a non-skid bottom.
11. H&M, PomPom Earrings, $14.99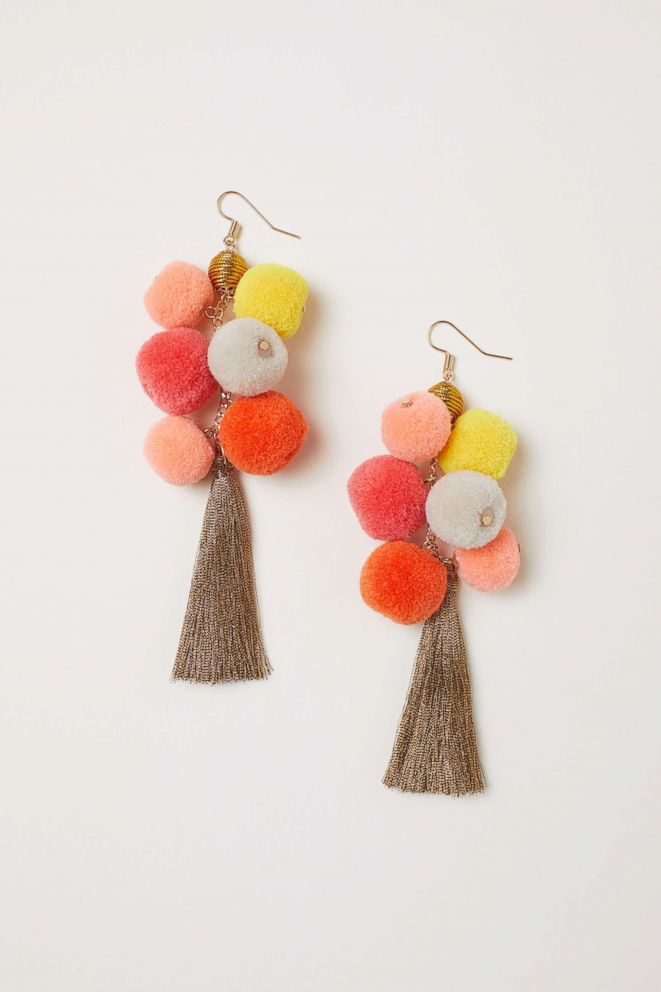 Summer fun dressing can be as easy as adding a few playful pom poms or tassels. These earrings combine the best trends in a playful way.
Style Hint: Statement earrings feel more casual when you wear your hair down and add a few spritzes of salt water spray.
12. Mango, Off-Shoulder Dress $35.99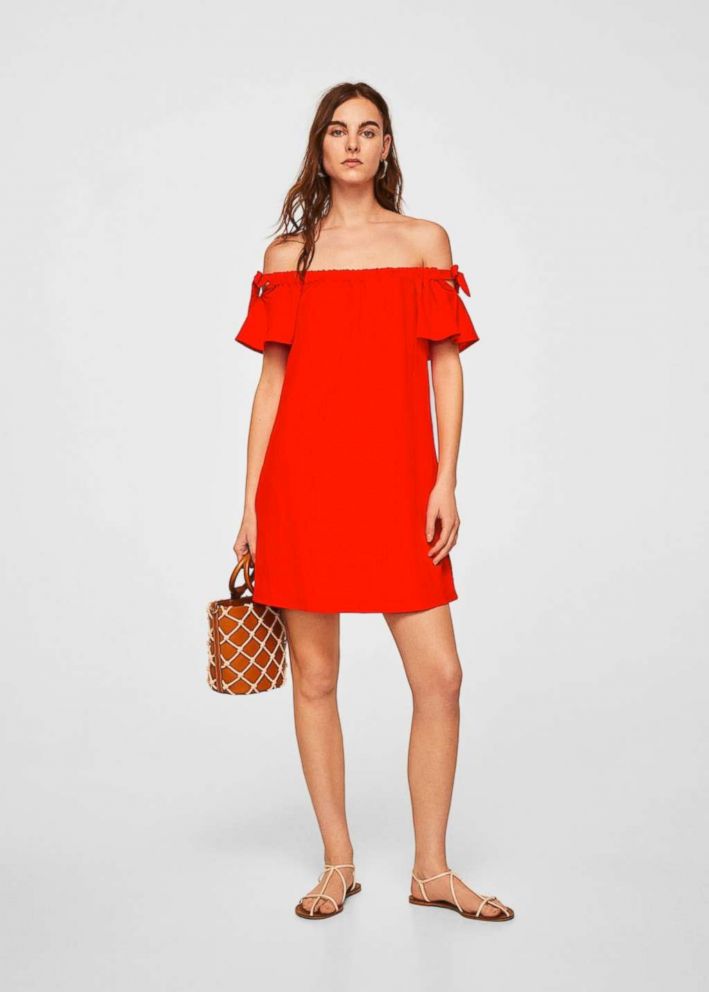 The minimalist's answer to flounce is a more low-key version of ruffles, and this dress is the perfect solution to wearing the trend your way.
Style Hint: Pair with spare strappy sandals to keep the less-is-more vibe.
13. Shein Clear Wooden Handle Bag, $14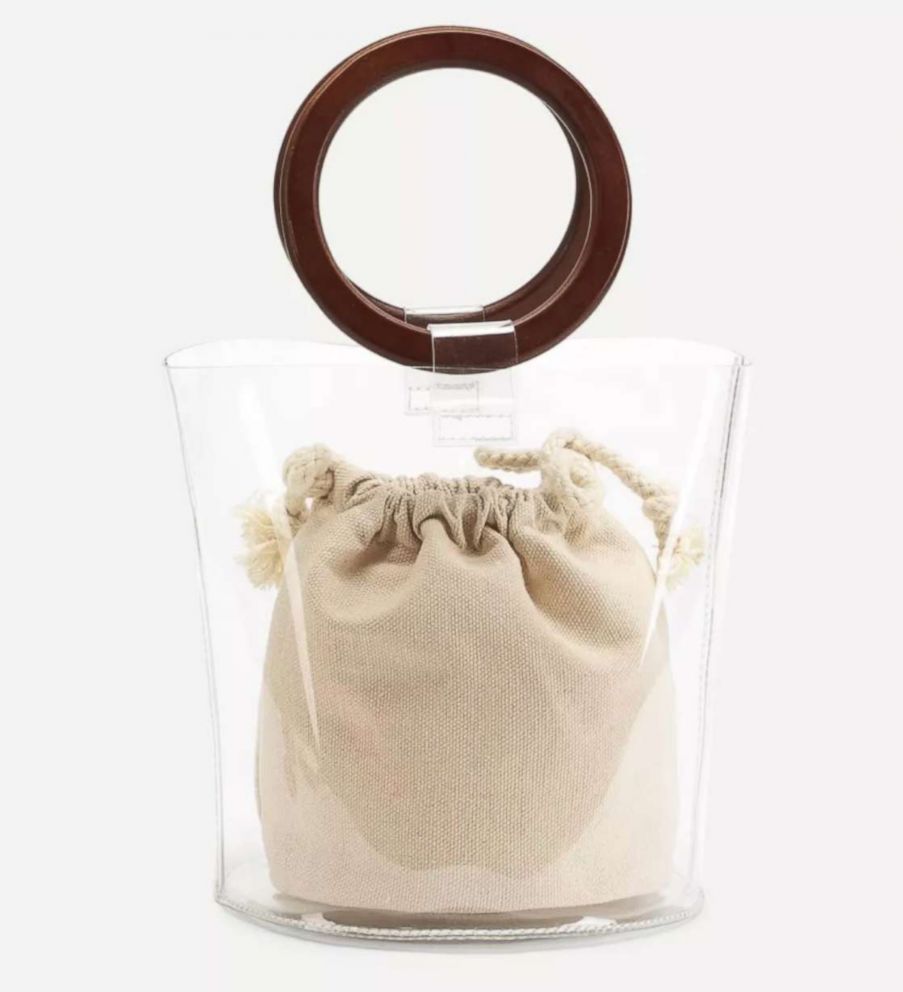 The best compromise to the clear-bag trend we've found! You get the fun, transparent look without the visual of messy contents for the world to see.
Style Hint: This muslin bag is unexpectedly roomy and able to hold your phone, sunglasses, wallet and even makeup.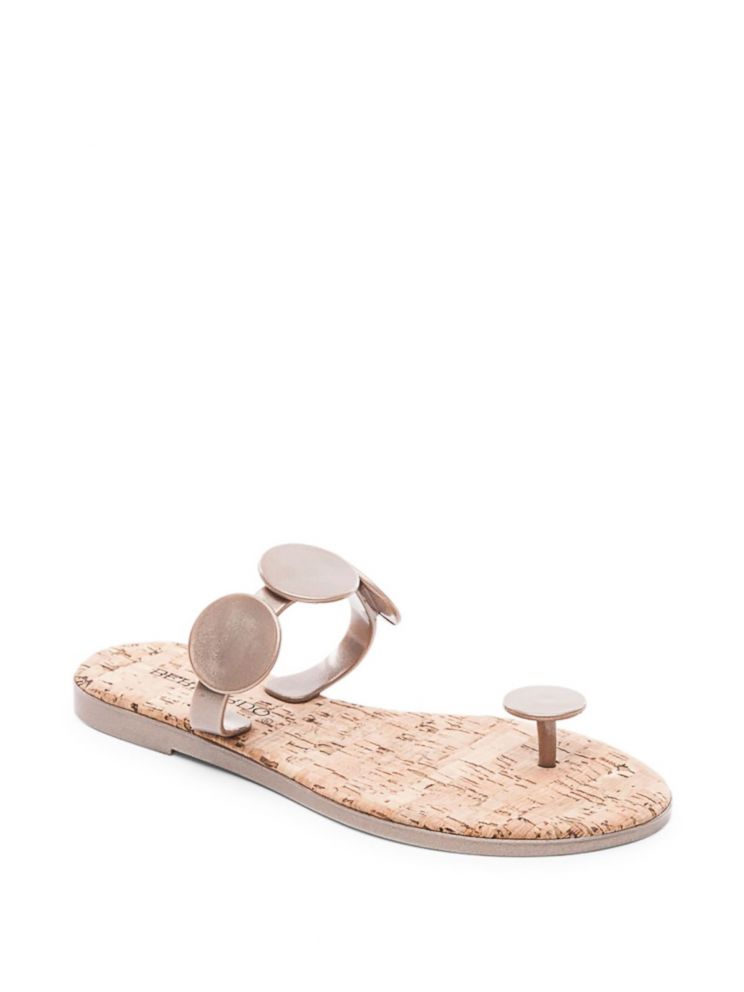 Upgrade your flip-flops to a pair of chic jellies that are actually easy to walk in.
Style Tip: Jellies don't have to be worn just at the pool. These are so cute you'll find yourself wearing them all over town.
15. AE Don't Ask Why Jumpsuit, $37.46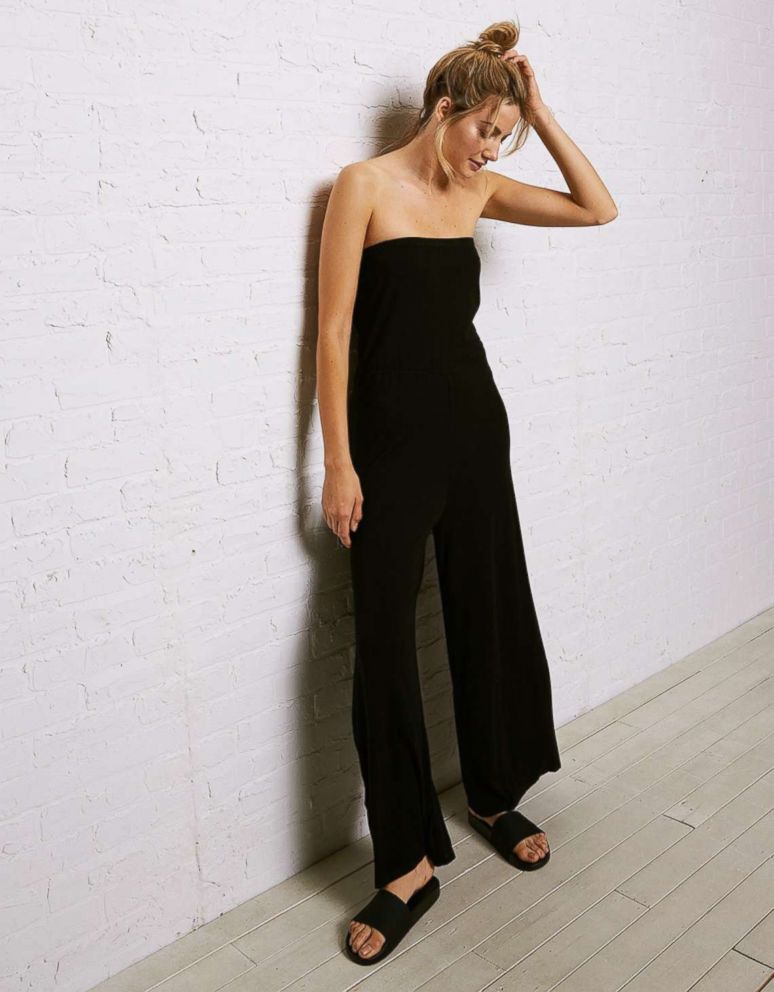 When you think of effortless dressing, a jumpsuit comes to mind. Slip this one on and you're ready to go.
Style Hint: Dress it up with a belt and add heels and you can pull this off for even the most glam occasions.
16. Free People Babetown Sunglasses in Lilac, $20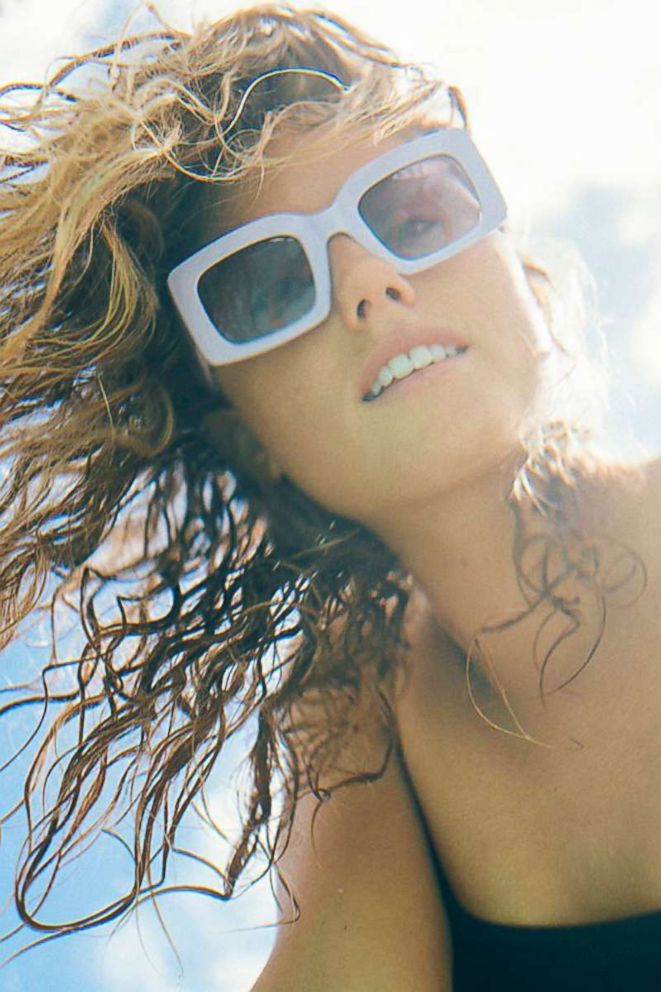 Fashion blog ManRepeller approved these sunnies for their full-coverage. Plus, the lilac lenses make everything look happier.
Style Tip: Light frames look great on everyone, but if you want to add a sunkissed look, dab on bronzer over your SPF and feel beachy anywhere.
17. Rattan Nation, Handwoven Round Rattan bag, $38.10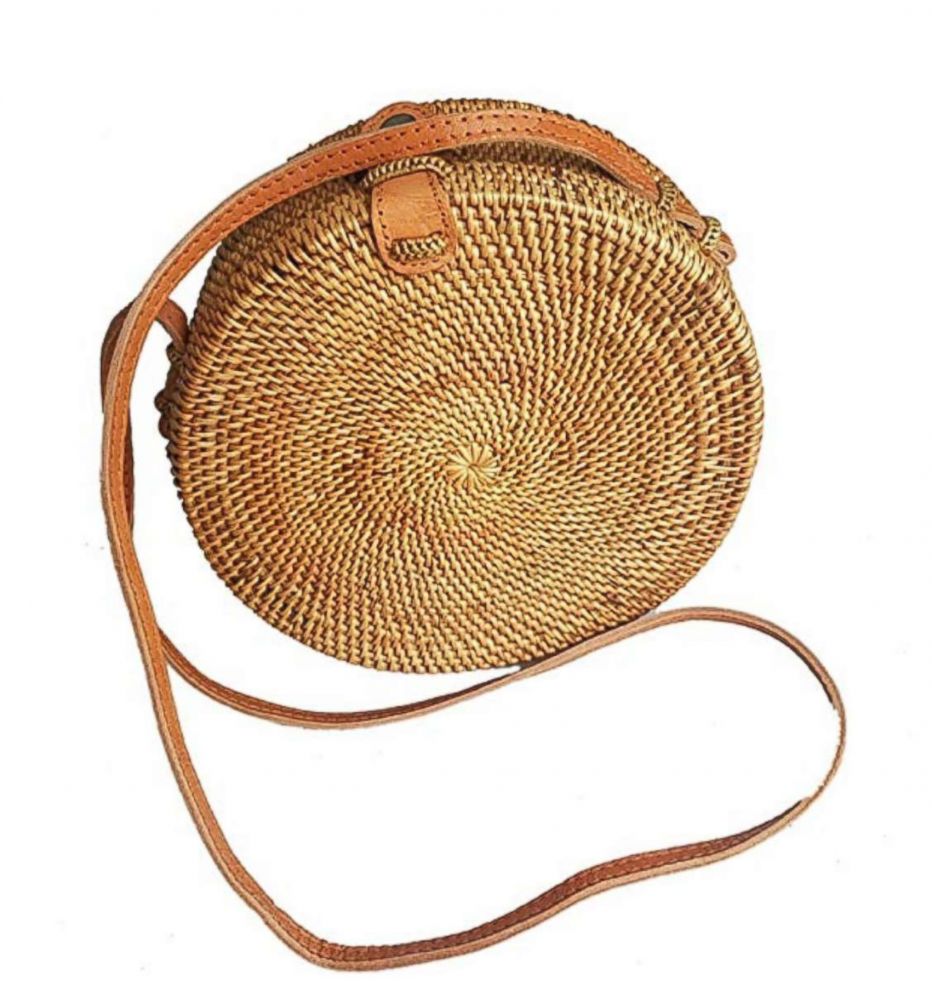 This year's summer bag is the sleek and compact round crossbody, in straw.
Style Hint: These little circle bags also work as your evening bag for summer cocktail parties.