4 bra experts pick the best bras for your body type, for any occasion
Girl, it's time to switch your bra.
Aren't you tired of your strap slipping? It's time to get serious about your bra, an essential part of looking flawless.
Elisabeth Dale, who founded The Breast Life, agreed. The bra expert warned that "without the right foundations, and the right style of bra in particular," we're at risk at creating a fashion faux pas.
Lori Kaplan, who has worked in the bra-fitting business for 40 years and owns New York City's Bra Tenders, told ABC News the bra is also important "to protect your breasts."
No matter what the reason, we hope you're convinced by now that you may want to take a second look at the best bras out there.
And if you need one more reason, Christina Faraj Savarese, who's been bra-fitting since 1997, told "GMA" a good bra can make you "so much more confident." It can even make you look "10 pounds thinner. There's good consequences."
We picked six classic styles of bras. So let's find the right bra for you based on what our experts -- Dale, Kaplan, Savarese and Jené Luciani -- have recommended: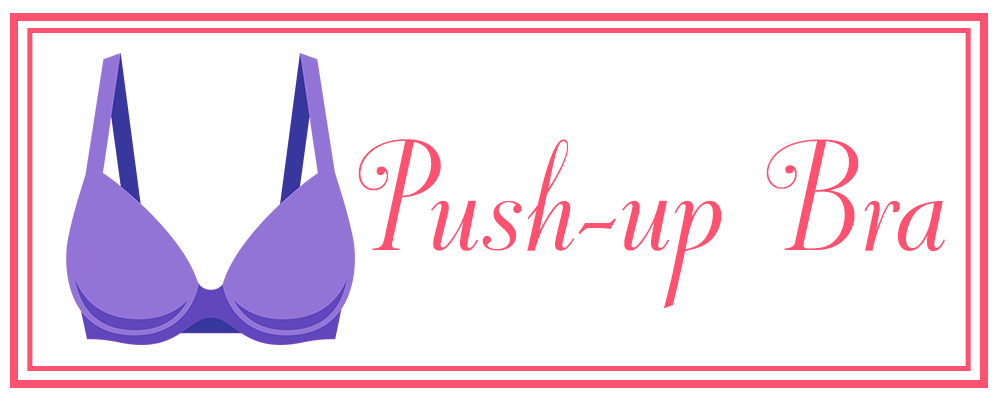 Who does it work best for?
"They're good at giving you that [boobs] on a platter look and we all like that once in a while," Dale quipped, adding that push-up bras are great for smaller breasts, but can also supply a boost for those wearing DD cups.
Expert picks:
1. Wacoal La Femme Underwire T-Shirt Bra
This deep plunge push-up bra has stretch foam contour cups for an accented lift. It's also a great T-shirt bra.
2. Natori Feathers Push Up Convertible Bra
A fun plunge push-up bra with graduated padding to create a natural lift.
3. The Little Bra Company's Mercedes
This demi-cup bra is perfect for petites who crave a push-up. It's great for scoop-neck or low-cut tops.
4. Curvy Couture's Tulip Lace Push Up
This push-up bra is perfect for full-figured women as it gives a soft lift. It also goes up to an H cup.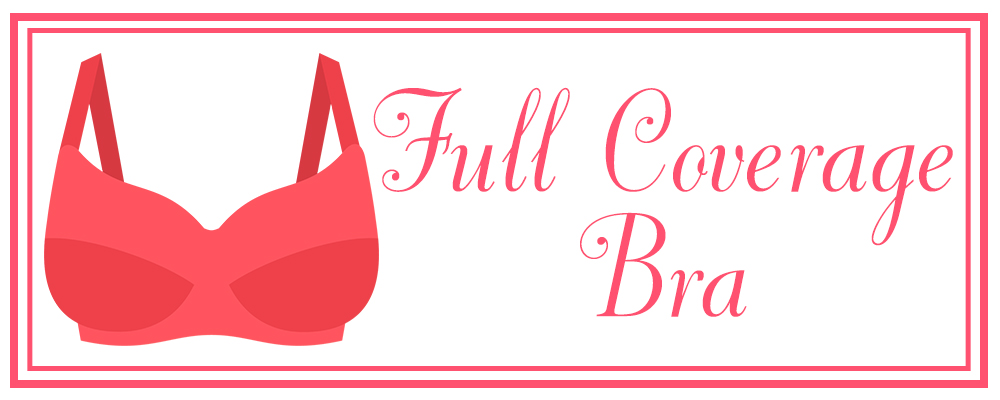 Who does it work best for?
"It's your basic bra. The one that you can wear underneath most things, but that's going to give you the most support," Dale said.
Expert picks:
1. Chantelle's Le Marais Lace Unlined Plunge Bra
Full coverage doesn't mean you have to skimp on sexy. This underwire bra with a U-shaped back plunges low, perfect for any V-neckline or low-cut top.
2. Fit Fully Yours' Veronica Lace
This three-part constructed bra is a great option. It also comes with underwire and supportive, adjustable straps.
3. Yummie's Dawn Wire Free Contour Bra
This bra is perfect for those who may find wires uncomfortable due to health issues or preference. It offers a solid foundation without that pesky wire and adjustable straps.
4. Soma's Full Coverage Front Close Bra
If you'd rather not twist and turn to close your bra, this one might for you. And it still offers full coverage support and Soma's vanishing-back feature that smooths all those lumps and bumps back there.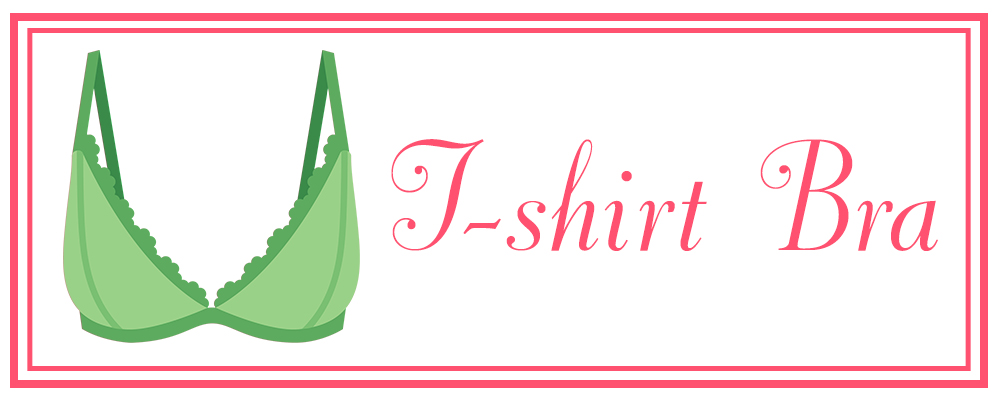 Who does it work best for?
"It's a molded cup," Kaplan said, noting it works for every woman. "So the molded cup is great for women because it prevents nipples from poking through T-shirts."
Expert picks:
1. Nubian Skin's Naked Bra - Berry
This bra is great for women of darker complexions, who have been craving skin tone bras to actually match their skin tone.
2. Wacoal's Top Tier Underwire Bra
This closet must-have also comes with stretch foam cups and U-shaped back, which is perfect for round breasts or east-west breasts -- those that venture apart from each other.
3. ThirdLove's 24/7 Seamless Stripe T-Shirt Bra
This memory-foam bra goes from an A cup all the way up to a G cup. It works best for those with east-west breasts.
4. Chantelle's C Essential T-Shirt Bra
This bra is great for those with fuller breasts -- from a C cup to a G cup. It also boasts foam underwire cups and a U-shaped back.
Who does it work best for?
"Anybody can wear it," Savarese said. "It's almost like a shelf kind of look."
Kaplan added, "It's a very good style for all cup sizes and it's great for a square neckline as the straps go very far over."
Expert picks:
1. Tutti Rouge's Betty Burlesque Bra
This bra made for full-figured women will recreate your perfect pin-up style.
2. Audelle Matilda Balconette Bra
With beautiful lace detailing, it's perfect for full breasts as it ranges from a DD to a G cup.
3. Soma's Balconet Bra
If you don't want to sacrifice full coverage, try this bra that has three-zone support.
4. Fleur of England's Whiskey Balcony Bra
If you want to splurge, try this luxury bra that's designed to support and lift.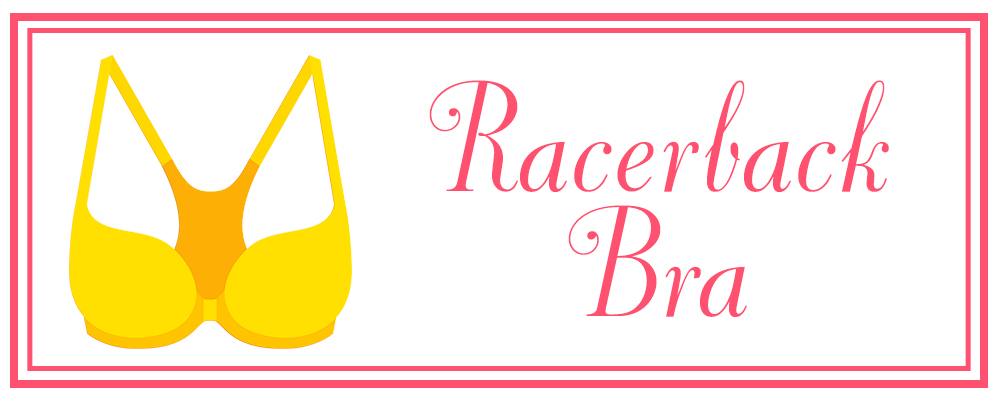 Who does it work best for?
Racerback bras work best on "really busty girls that are buying tops with cut outs on the side," Kaplan said. "Women like them because they close in the front, and at times when you're heavy-busted, it's hard to close your bras in the back."
Dale added it's also great for women who "have sloping shoulders" or a "shorter torso."
Expert picks:
1. Wacoal Racerback Underwire Bra
This bra works great for bustier women, as it goes up to cup size DD. It also works great for teardrop, or east-west shaped breasts.
2. Yummie's Wire Free Racer Back Bra with Front Closure
This comfortable bra is great for any woman who may want to ditch the wire for health or comfort reasons. But be careful about sizing as it ranges from small to extra-large.
3. True and Company's True Body Lift V Neck Racerback Bra
We love this bra because its nudes vary for light and darker tones. The wire also makes it's super comfortable for women looking to ditch it.
4. Elomi
This brand, designed for fuller-breasted women, has tons of bras that convert to the racerback look. Cup size starts at DD and goes all the way up to JJ.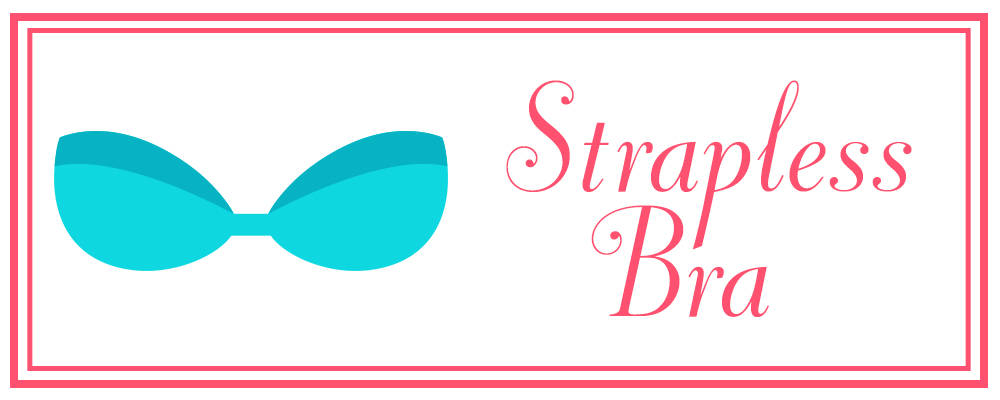 Who does it work best for?
Everyone! In fact, Kaplan said strapless bra "season will keep us busy probably until July."
Expert picks:
1. Wacoal Red Carpet Strapless Underwire Bra
This was the bestselling strapless bra last year, and for good reason. It's a full-busted strapless that goes all the way up to an H cup.
2. Le Mystere's Sculptural Strapless Bra
This strapless bra also serves as a push-up bra for those wanting an extra boost. It also has a sweetheart neckline and comes with convertible straps.
3. The Little Bra Company's Sascha Bra White Pearl
This strapless is perfect for smaller-busted women as sizes start at 28A. The demi-cup bra also has removable padding.
4. Calvin Klein's 'Naked Glamour' Convertible Strapless Push-Up Bra
This bra, which comes in nude and black, offers rubber grips so the bra won't fall down. Experts say cup sizes run small so feel free to order one a size up.