Mortgage rates are at an historic low, but they aren't resulting in more home sales, according to the Mortgage Bankers Association.
The group says many people -- be they homeowners looking to refinance or new home buyers -- are finding it virtually impossible to get the low-interest loans.
Fox Business Network's Gerri Willis told "Good Morning America" that one of the most important things prospective homeowners can do if they're shopping for a loan is to check that their credit is sound.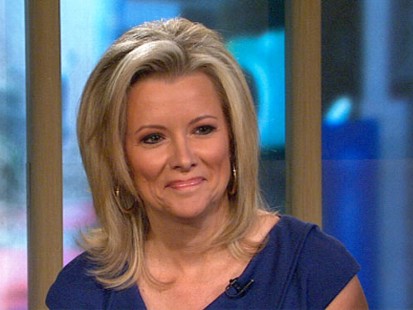 Here are some more tips for how you can improve your credit score:
Ways Things to Improve Your Credit Score
Some people may think that just paying bills on time will prevent a bad credit score. But these days that is not enough. Here's a list of dos and don'ts -- what you should and should not do if you want to maintain or improve your current credit score:

Do pay down your credit cards. If the ratio of your outstanding balance to your total available credit is low, lenders will be impressed. Start reducing your debt on cards that are closest to reaching your credit limit and, to start shrinking debt overall, cards with the highest interest rate.

Do use your old cards. Old credit histories work in your favor, but if an account has been stagnant for a while, the card issuers may stop updating that account at the credit bureau. Therefore, use your older cards to make small purchases and pay them off entirely when the bill arrives.

Do ask for what you want. Start playing favorites and remind your credit card company of what a good customer you've been. They may agree to erase a late payment and adjust your loan. If you haven't been so sweet, ask if your account can be "re-aged" and convince them to erase prior delinquencies if you make a series of a dozen or so payments on time.

Do check for errors. Stains on your credit report can really affect your score, so make sure all the claims are accurate. Call your bureau and discuss late payments, unpaid accounts and outdated personal information that could be having a negative impact on your credit number.
Making the steps toward a better credit score can lead to more financial freedom. Yet while you're on the journey, beware of these pitfalls:

Don't close that credit card just yet. Closing a credit card might actually reduce your credit score because it affects your credit card utilization rate, a measure of how much credit you use. It's a percentage -- the balance you have versus your total credit limit (the combined credit limit of all your cards). The more cards you have, the lower your percentage -- as long as you are paying your bills on time. But don't keep credit cards open for this reason only. That runs the risk of racking up more debt.

Don't put off paying fines, even petty ones like overdue library books. Your credit report might take a hit if your city decides to report your unpaid fines and tickets to collection agencies. The government gets revenue this way.

Don't forget to check your credit report. Mistakes on your credit report could mean your score is lower than it should be. Go to www.annualcreditreport.com to get a free copy of yours. Make sure you get one from each agency. If you find an inaccuracy, file a dispute right away.

Don't open a card just for a discount. Department stores often try to entice customers with flashy discounts -- if they agree to open an account. This runs the risk of having unmanageable amounts of credit cards and a higher unpaid balance. If you open an account and then immediately close it, that is even worse -- it can hurt your credit score twice!
During her appearance on "GMA," Willis also encouraged homeowners who were looking to refinance their mortgages to get their own home appraisal.
How to Get Your Home Appraised Independently
Appraisals determine the value of a home based on other comparable houses in the neighborhood that have been sold recently or are up for sale.
Websites like zillow.com and domania.com provide free opinions of a home's value, and independent appraisers are available, as well, to give you an estimate. With fees ranging from $250 to $500, appraisers can be costly, but they are also more accurate. Make sure your appraiser meets the following qualifications:

Licensed member of a national organization. The Appraisal Institute and the National Association of Independent Fee Appraisers (NAIFA) have databases of credible appraisers who work all over the country. Organizations like these have a code of ethics that their members pledge to uphold.

Geographically competent and state licensed. Working with an appraiser who is well-versed in your area increases the chance that the value for your home quoted in the report will be accurate.

Absent from the exclusionary list. If you're working with a seller, ask him or her to check if the appraiser's name is on the Freddie Mac exclusionary list. The list is updated monthly with names and addresses of appraisers that have been prohibited from participating in transactions involving Freddie Mac mortgages.
If a value is given that you believe is less than what your home's value should be, you can submit an appeal. Sometimes appraisers neglect to include similar, recently sold properties or omitted renovations and other characteristics of a home that could increase its value. Also if you've recently financed your home or received a home equity loan, a professional appraisal may already be available.