As a New Orleans federal court holds a hearing today on lawsuits alleging that defective Chinese-made drywall is destroying people's homes and their health, outside the courtroom owners of more than 100,000 houses built with that drywall are learning that some insurance companies are canceling their policies.
When James and Maria Ivory of Punta Gorda, Fla., moved into their newly built home, they noticed a rotten egg smell. Then the metal in their home, from bathroom fixtures to air-conditioning components, began to corrode and turn black. And finally, the couple says their health started to suffer.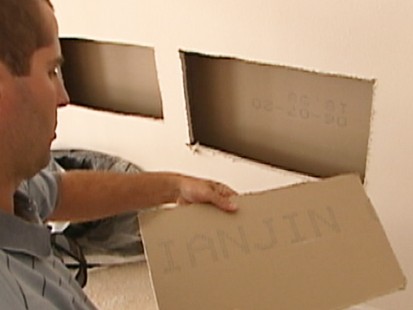 "The irritated nose, the irritated throat, the irritated asthma, the massive headaches, these are all attributed to the smell of the Chinese drywall," James Ivory said.
The consumer product safety commission is investigating whether Chinese-made drywall imported between 2004 and 2007 emits harmful sulfur fumes.
The cost of replacing the defective drywall is expensive, as much as $100,000, and desperate homeowners are making claims against their homeowner's insurance policies hoping to get compensated.
"In everyone's home policy it says the insurer does not have to pay in the event of a faulty construction or materials or poor workmanship," said Michael Barry, vice president of media relations for the Insurance Information Institute.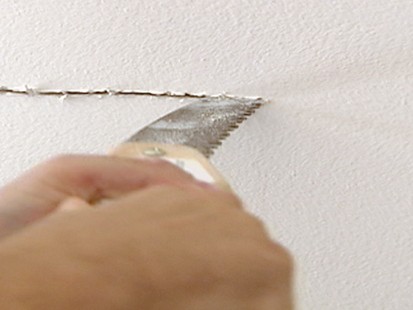 CLICK HERE to read Elisabeth Leamy's previous report on Chinese-made drywall.
Insurance Companies Look to Cancel Policies
Now that insurance companies know about the tainted drywall, some, such Universal Insurance and Citizens Property Insurance, have chosen to cancel policies to avoid further risk from things like corroding pipes that could burst.
"If there is damage in residence we will send out a nonrenewal notice six months prior to the end of the policy. This is no different than if there was a hole in the roof. We would require repair be completed before we renewed the policy," Citizens Property Insurance said in a statement to "Good Morning America." "This is an unfortunate situation, but it is important to remember home owners only covers certain services -- it is not a warrantee service."
"This is a situation that is unfortunate for everyone, particularly the homeowners and the insurance industry understands that," Barry said.
But now the Ivorys are stuck in a house they say they can't live in, can't sell and can't even insure.
CLICK HERE to return to the "Good Morning America" Web site.